In the southeastern part of Canada, in the province of Alberta, sits the largest and most beautiful national park in the Canadian Rockies – Jasper National Park.
The park, home to a diverse and lively landscape, was first referred to as Fitzhugh. It was later changed to Jasper Forest Park on September 14, 1907, after a North West Company trading post operator, Jasper Hawes. In 1930, it was granted national park status with the passing of the National Parks Act.
Today, Jasper National Park welcomes millions of visitors (1,991,482 in 2012) from all parts of the world in hopes that this special place will give them the chance to reconnect with nature. And looking at these photos, you just know Jasper will not disappoint.

Jasper National Park was declared a UNESCO World Heritage Site in 1984, together with six other provincial and national parks that form the Canadian Rocky Mountain Parks.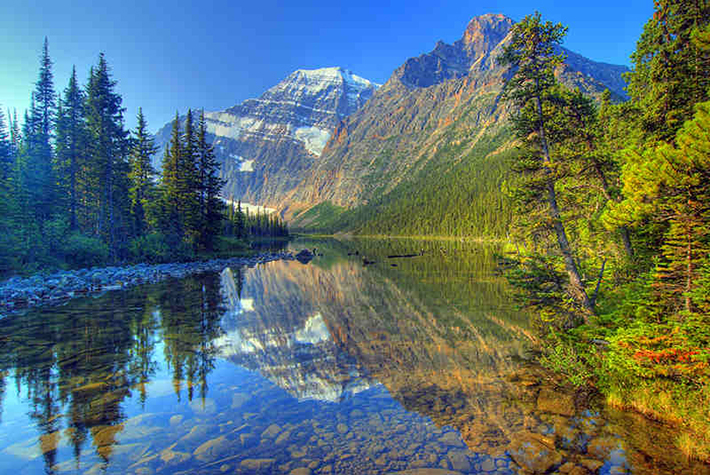 The Sutton
Fine Art America
In the span of 4,335 square miles, park visitors will have the time of their lives to marvel at the spectacular view of glaciers, walk through forests, encounter sand dunes, hike along over 660 miles of hiking trails, explore caves and canyons, and boat across lakes.
HQ World
Sidney Blake
The park's diversity extends to its impressive wildlife as it is home to a variety of animals including elk, mule deer, white-tailed deer, moose, mountain goats, bighorn sheep, grizzly bears, black bears, beavers, hoary marmots, coyotes, Rocky Mountain pikas, grey wolves, mountain lions, and wolverines.
Sidney Blake
Flickr / Jeff Wallace
World Of Travel
[wp_ad_camp_2]
Many would say that Jasper National Park is most beautiful at night, when the stars light up the sky giving the park an enchanting, mystical glow.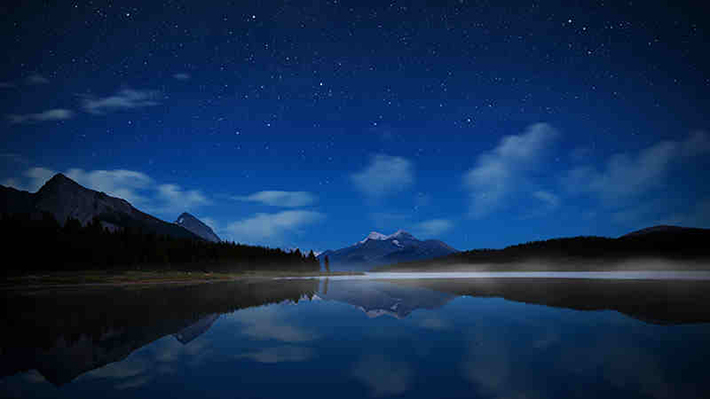 Fragments
The Royal Astronomical Society of Canada has designated the park as a Dark Sky Preserve in 2011 as it is committed to maintaining an atmosphere that preserves the night sky in all its glory. Jasper National Park is the second largest Dark Sky Preserve on the planet.
Jack Fusco
Every year, the park hosts a Jasper Dark Sky Festival where people can attend late-night workshops and presentations and learn about various topics including astronomy, light pollution, and night photography.
Here's a video, released by the park, to give visitors a peek of the awe-inspiring views Jasper National Park offers each evening. You'd want to see this, it's so amazing. Beautiful won't even cover it.
Credit: Parks Canada
Overlander Mountain Lodge
Various features make Jasper National Park unique from the rest of the world's beautiful places. For one, it contains the largest glacial-fed lake in the Canadian Rockies – the Maligne Lake. Also, the park is the hydrological apex of North America, meaning that "the water from this point in the Columbia Icefield flows into three separate oceans: the Arctic, Pacific and Atlantic (via Hudson Bay) oceans."
Adam Gibbs Photography
Vaganbondish
J Sinclair Photography
Stunning! No wonder it's Canada's most beautiful natural gem.
Jasper National Park