There's a restaurant in the Maldives where everyone can enjoy a sumptuous six-course meal of the finest cuisine. The best part is that you'll be surrounded by stingrays, colorful fishes, sharks and gorgeous corals.
The place is called the Ithaa Underwater Restaurant located 16 feet underwater. It's rated "the most beautiful restaurant in the world" by the New York Daily News this year.
The Ithaa restaurant is located at the Conrad Maldives Hotel five metres below the surface of the Indian Ocean.
The Conrad Maldives Hotel, on Rangali Island in Alif Dhaal Atoll, built the awesome restaurant so guests could experience the ocean without getting their feet wet.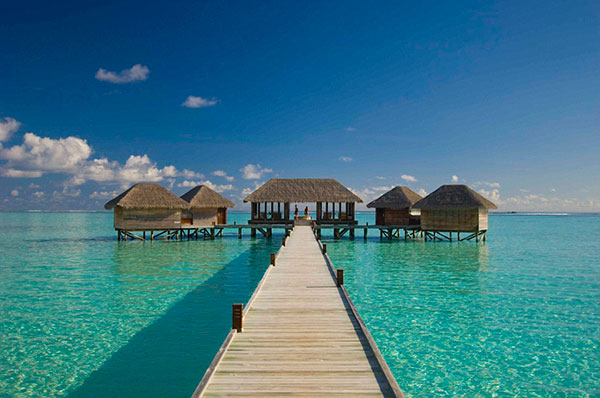 The water view is just simply spectacular!
The restaurant is so bright, diners are recommended to wear sunglasses.
You can dine on five-star cuisine while surrounded by sting rays, turtles and sharks.
[wp_ad_camp_2]
They serve contemporary European cuisine in a six-course set dinner menu – including dishes such as caviar and lobster for dinner while the four-course lunch menu offers lighter fare.
Using aquarium-inspired architecture, Ithaa was built to allow guests to enjoy the colour, clarity and beauty of the underwater restaurant.
You can also enjoy spa treatments looking into the Indian Ocean.
It boasts a stunning infinity pool with breathtaking views.
To see more amazing and most beautiful restaurants in the world, go check this one.