Blue-chip stocks tend to be highly liquid and stable, and this makes them an excellent choice for investors. 
Because they have such a large market cap, it is possible for investors to buy and sell large amounts of shares without affecting the price. 
This means that blue-chip stocks are very safe investments, especially during economic distress. In fact, blue-chips are so stable that investors often flee to them during hard times.
Pfizer
If you are looking for a good stock to invest in, then Pfizer might be a good choice for you.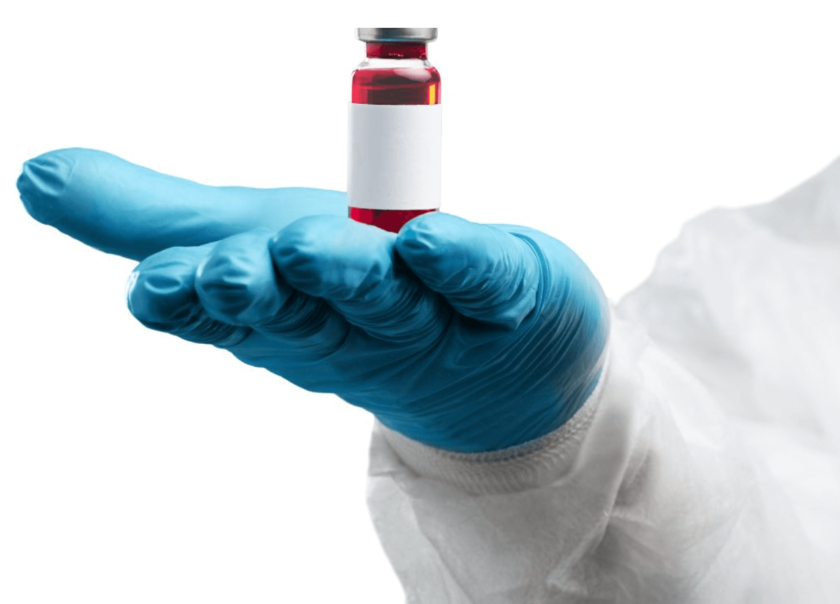 The company is a giant in a profitable industry, and it pays a high dividend every quarter. That makes it attractive to buy-and-hold investors, who want to hold their shares for years.
Pfizer's sales growth is expected to continue to climb through 2030. Furthermore, the company's valuation is below its intrinsic value. 
Given Pfizer's rapid growth trajectory and low PE/S ratio, Pfizer is an excellent investment opportunity. It is also a low-risk stock, so its high return potential is more than justified.
Pfizer shares are currently trading near their 52-week low, which means the share price is undervalued. The company is trading at an earnings multiple of just 21 times. 
In addition, rising interest rates and inflation have decreased the premiums that investors are willing to pay for stocks. 
However, Pfizer still offers a high discount compared to its industry. The stock is currently sitting just above its 50-day moving average, and is within 10% of powerful support levels.
Pfizer has a robust pipeline. As of July, the company had 104 new projects in development, with 30 in late-stage trials. This provides ample scope for acquisitions as well. The company also has $33 billion in cash on its balance sheet. Meanwhile, investors can enjoy a 3.6% dividend yield on their shares.
Pfizer is a solid choice for investors looking for sales and stable growth. The company has delivered incredible gains since the early 1980s. 
Its shares are currently down nearly 18% year-to-date, but you may still get a good deal if you can buy now.
Pfizer is one of the world's largest pharmaceutical companies, with headquarters in New York City. It has been featured on the Dow Jones Industrial Average stock index since 2004. 
It specializes in developing medicines, vaccines and other products to treat rare diseases. 
The company also provides consistent dividends to its shareholders and opportunities for company growth.
Many investors prefer investing in blue-chip stocks because of their perceived stability. Blue-chip stocks typically have high returns and a long track record of financial success. 
They're also a good place to start if you are new to investing. Hedge funds and professionals look for these stocks as a foundation for their portfolios.
Berkshire Hathaway
There are several reasons why Bluechip Berkshire Hathaway is an excellent investment. For starters, Buffett has an impressive portfolio of bluechip companies like Apple and BNSF.
These companies are largely profitable, have high cash flow, and have strong economics. In addition, Berkshire Hathaway's shares are cheap, making them a great value investment.
Investors can also choose from the company's Class B shares, which are significantly less expensive than the original Class A stock. 
Class A shares were far too expensive for most people, so the company issued Class B shares to make the company more accessible to everyday people. 
These shares are only one-third the price of the Class A shares, but still provide a significant yield.
Investing in blue chip stocks can provide an income stream that lasts for many years and provide added value when it's time to sell. 
But investing in blue-chip stocks is not for everyone. These stocks can be expensive, and don't grow very rapidly, but they're still worth investing in. Investing in blue chip stocks can also be very risky, so investors must be cautious.
If you're an investor who wants to grow their assets and retire comfortably, a blue chip stock might be the best bet. This type of stock will provide a steady stream of dividends until retirement. 
The dividends will compound and will be a great source of passive income for the silver-haired. However, if you postpone investing, you'll regret it one day.
Investing in blue chip stocks is a safe bet for investors in volatile economies. However, growth stocks may face turbulence in 2022 due to the Russian invasion of Ukraine and higher interest rates. 
If you're not sure about whether or not bluechip stocks are a good investment, check out the company's financial statements. This can help you make a wise decision.
Another reason to invest in Bluechip Berkshire Hathaway is that it pays dividends. Dividends are periodic payments based on the company's profits. Typically, these payments are made on a monthly, quarterly, or annual basis. 
This can be a good investment if you want to diversify your portfolio and enjoy income. In addition, investors should consider the fact that the company's dividends are paid to shareholders, which means that it is a safe investment.