Breast cancer is one of the most common forms of cancer in the US. There are over 150 new cases of the devastating illness diagnosed every single day.
Health professionals urged women to constantly check their breasts for a lump, which is the most common sign of the cancer. However, Claire Warner, a mother of two kids, said it wasn't a lump that made her decide to visit a doctor. It was a much lesser known warning sign of the disease. She shared the picture on Facebook, which went viral and has been shared thousands of times, as a warning to other women.
Claire shared this photo on Facebook of a tiny bruise on her left breast, which turned out to be the tell-tale sign of the cancer. It was so tiny that if you didn't know what you're looking for, you would miss it.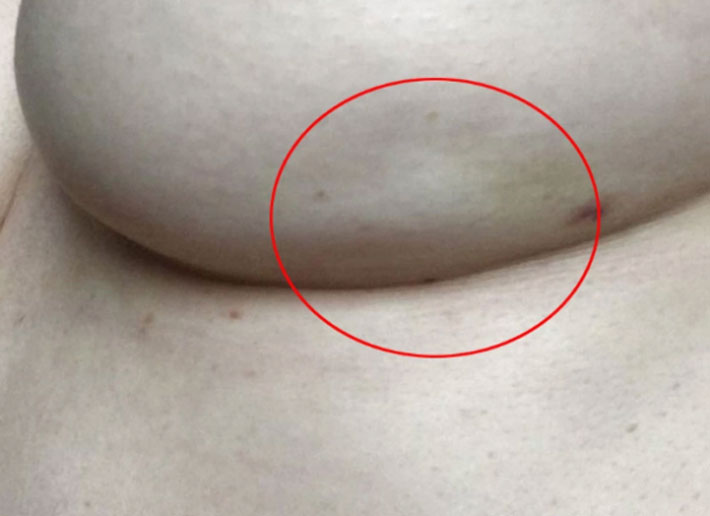 She wrote on Facebook:
Ok, here goes – the Facebook status and photo I never dreamt I'd be posting – PLEASE READ and more importantly LOOK!

This is a picture of my left boob. The small purplish bruise is where I had a biopsy taken. The minuscule dimple up and to the left of it is a rare and little-known symptom of BREAST CANCER. Blink and you'd miss it. I only spotted it thanks to another post shared by an amazing friend

I hope I'm one of the lucky ones. I've caught it exceptionally early (only thanks to someone else sharing a similar post). And while it's a nasty bugger, it is one small contained lump and after surgery, chemo and radio therapy, I've every hope of being cured. I can't feel the lump, even now that I know it's there. I'm not ill. My only symptom is this dimple.
[wp_ad_camp_2]
Claire only noticed the warning sign because of another photo shared by another woman named Lisa from Manchester. Lisa, a mother of four, posted the picture of her dimple on Facebook in May 2015, urging women to check their own breasts for the almost invisible cancer symptom. Thankfully Claire did.
The charity Coppafeel has also released these tell-sale symptoms of breast cancer.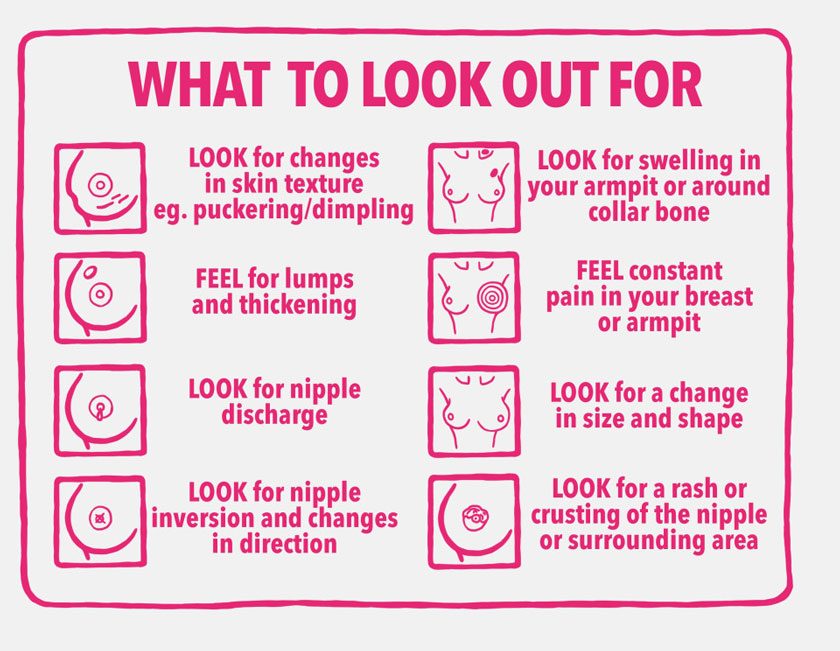 Please don't forget to SHARE this story. It could save a life!