These incredible photos were captured moment a woman is freed from her sinking car. With only a few minutes to spare, a police officer tried to smash the window with his baton with no luck. Another quick-thinking officer used a rock and managed to shatter the glass. They were able to drag her to safety seconds before the petrified woman ran out of air.
At around 3pm on Tuesday, witnesses saw a BMW car drove off a rock wall into the Waitemata Harbour in Auckland and immediately started sinking at a frightening speed.
SIMON MAUDE/Fairfax NZ
They immediately called emergency services. Two police officers arrived and sprung straight into action to save the woman, who was squashed against the rear window.
SIMON MAUDE/Fairfax NZ
Constable Paul Watts said the rescue took about 40 seconds.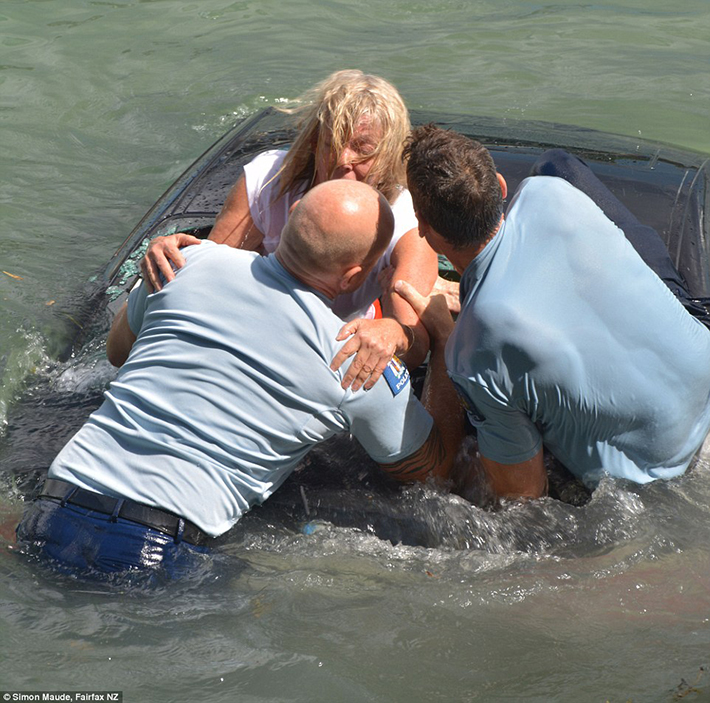 SIMON MAUDE/Fairfax NZ
Detective Sergeant Callum McNeill said they're still trying to work out how the bizarre incident occurred. The woman is still in shock and lucky to be alive with a few cuts and bruises.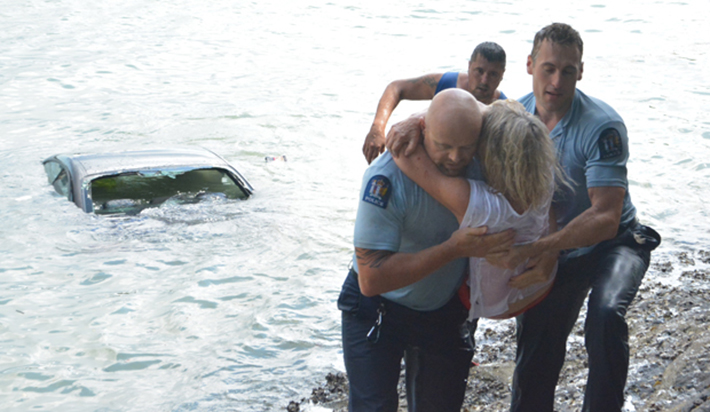 SIMON MAUDE/Fairfax NZ
The BMW was fully-submerged within a minute after the woman's rescue.
SIMON MAUDE/Fairfax NZ
SIMON MAUDE/Fairfax NZ
A tow truck starts to pull the car out of the water as a police officer watches on.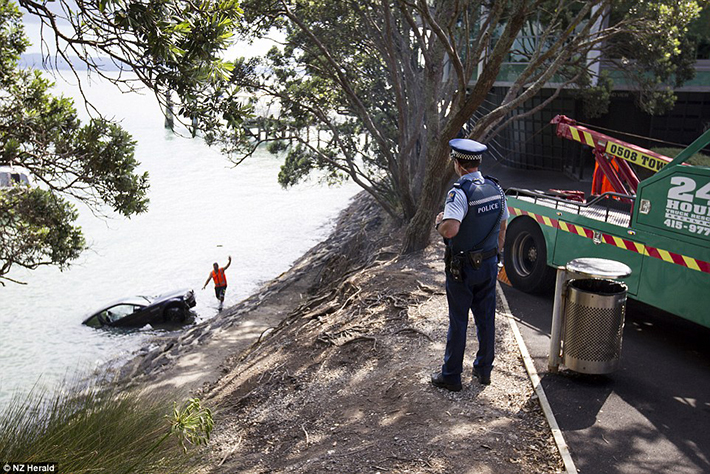 SIMON MAUDE/Fairfax NZ
SIMON MAUDE/Fairfax NZ
via Stuff.co.nz
[wp_ad_camp_2]