Finding suitable storage solutions for your business or personal needs can be challenging. Whether you need to store documents, physical products, digital files, or photos, you want to ensure that your items are stored securely and cost-effectively. In this article, we'll provide tips on how to find affordable storage solutions so that you can maximize the value of your money while keeping your belongings safe and secure.
1. Comparing different storage solutions
Before you begin your search for affordable storage solutions, it's important to compare different options. Consider the pros and cons of each solution such as security features, cost, convenience, scalability, and flexibility. If you need to store items that are fragile or valuable, look for facilities that offer climate-controlled units or extra fire protection.  When comparing self-storage facilities in your area, ask about their pricing plans and discounts. Some places may have a flat fee per month while others may charge more based on the size of your unit. The cost of storage can impact your overall budget, so make sure you are getting the most affordable option for your needs. The convenience of a self-storage facility could also influence your decision, so consider what would be most convenient for you based on the location and hours.
2. Look around your area for storage deals
Once you've narrowed down your options, start looking around your area for storage deals. If a facility has been in business for several years, it may be willing to offer special discounts or promotional rates. You can also ask friends and family if they have any suggestions for nearby storage units that offer competitive prices. Additionally, many online resources can provide discounted rates on self-storage units near you. By doing some research, you may be able to find a facility that offers the same services as more expensive ones at a much lower cost.
3. Consider using portable storage containers
If you're looking for an affordable solution for short-term needs, look into renting a portable storage container. These containers are available in different sizes and can be delivered to your home or business. You'll have the flexibility of storing items in a secure location that you can move around as needed. As a bonus, these containers are typically much more cost-effective than renting a storage unit from a facility. It's also important to note that some companies offer discounts for long-term rentals.
4. Opt for shared storage spaces
Another great way to save money on storage is by opting for shared storage spaces. This option allows multiple people to rent out one unit, which helps lower the overall cost per person. If you're comfortable sharing space with someone else, this could be a viable option for finding affordable storage solutions. However, it's important to ensure that everyone agrees on all the rules before signing any contracts so that there aren't any misunderstandings down the line.
5. Take advantage of discounts
If you're looking for long-term storage solutions, it's a good idea to take advantage of any promotional deals or discounts that may be available. Many facilities offer discounts for students, seniors, and military personnel so make sure to ask about these when booking a unit. Additionally, some places will provide discounted rates if you commit to an extended contract or if you pay in advance. By taking advantage of these deals, you can save money on the overall cost of your storage solution.
6. Contact local charities
Finally, if you're looking for an affordable storage solution but don't have the money to pay for it, you may want to contact local charities. Many charities offer free or low-cost storage options to those in need. By taking advantage of these services, you can keep your belongings safe and secure without spending a fortune. There are also many online resources available to help you find charitable organizations in your area that provide these types of services.
Why is it important to find affordable storage solutions?
Finding affordable storage solutions is important as it can help you save money and be more efficient in your organization. By researching different options and taking advantage of discounts, you can ensure that your belongings are kept safe and secure without breaking the bank. Additionally, some options like shared storage spaces or portable containers may provide you with a much more cost-efficient solution than traditional self-storage facilities. No matter what kind of storage needs you have, there are plenty of ways to get the most out of your budget.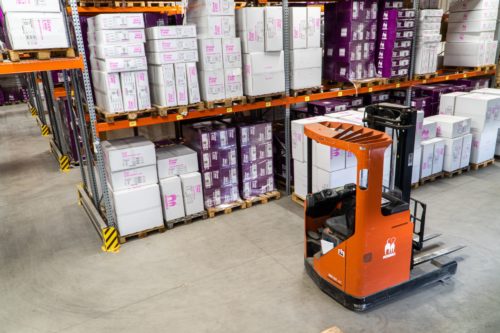 By following these tips, you can easily find affordable storage solutions for your business and personal needs. Whether you're looking for a short-term or long-term solution, it's important to research all the options available so that you can make the best decision for your needs. With a little bit of effort, you should be able to find an affordable and secure storage solution that meets your needs without breaking the bank. So, start looking around and see what kind of deals you can find! Good luck!