A home standing lonesome yet peaceful on an island is impressive enough. How much more if it rests on a rock?
Yes, there is such a home. Located near the town of of Bajina Basta, Serbia, this tiny house balances on a rock in the middle of Drina River. And it has been doing so for the past 50 years!
via My Modern Met
The idea for this charming, secluded escape came one day in 1968 when a group of young swimmers needed a place to rest. The rock in the middle of the river became their resting spot. But as time went by, they figured a hard, cold surface isn't really much of a resting place.
via My Modern Met
To make it more comfortable, they started to place boards to lay on top of the rock. But they also needed shelter from the sun so they began to build up… and the concept of a cozy little house developed.
via My Modern Met
The following year, one of the swimmers turned their rough idea into an actual construction project. Using boats and kayaks, the parts and supplies for this one-room abode were transported from the water upstream to the building location.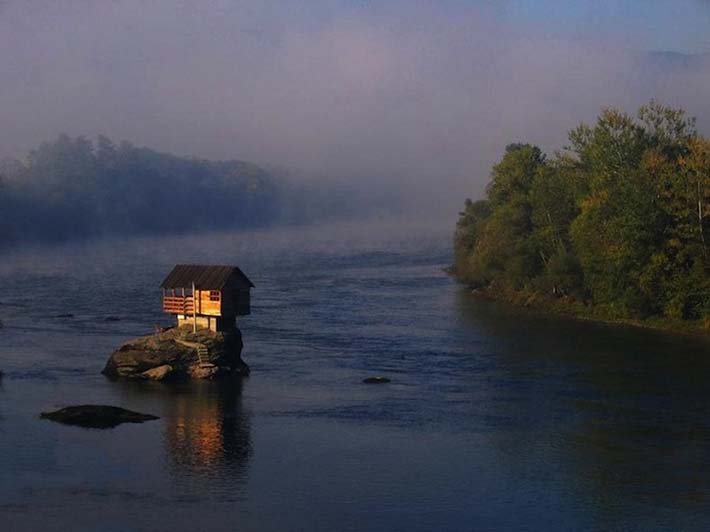 via My Modern Met
Over the years, this secluded Siberian home has stood strong against multiple forces of nature including massive floods.
via My Modern Met