We can all agree that the 1980s were long ago, whether we lived through them or not. Even a child born on New Year's Eve 1989 may be halfway through medical school by today. 
And, while that decade refuses to die in various ways, one concept that appears to have been lost is the no-nonsense, straight-ahead rock and roll band. 
Guys who smoked cigarettes wore Cuban-heeled boots or trainers onstage and idolized Chuck Berry and Bo Diddley, Lennon & McCartney. We didn't know a lot of things back then.
Here's The List Of 10 Lost Popular Bands Of the 80s
The Burners 
The Blasters were part of the early 1980s California style (X, Beat Farmers) that entailed a return to roots-based rock & roll that was frequently laced with violent punk attitude. 
The band left both audiences and themselves sweating, thanks to Dave Alvin's scorching guitar and brilliant lyrics, brother Phil's renowned jump-blues vocals, New Orleans sax master Lee Allen, and Texan Gene Taylor's relentless piano. 
Their no-nonsense, no-filler album The Blasters, released in 1981, still sounds fresh today, and they receive bonus points for introducing Houston to Dwight Yoakam.
Cheap Trick  
The 1980s were not the decade of legendary singles that Cheap Trick enjoyed in the 1970s, but they were by far their most successful as a band. 
The loss of bassist Tom Petersson following the publication of 1980's All Shook Up created a hole, and while there were some great masterpieces on the string of albums in the middle of the decade, they didn't find significant success until his return for 1988's Lap of Luxury. 
The power ballad "The Flame" became their best-selling song, and their live concerts were as successful as they had always been.
Joe Ely Band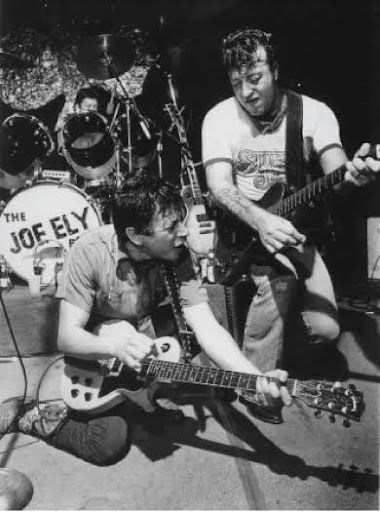 Ely found his rock stride after touring with The Clash in England in the 1980s. He was a punk extension of Buddy Holly throughout the early part of the decade, and he was so popular that he was asked to open for the Rolling Stones. 
After a mid-decade personnel change, he released Joe Ely Live in Chicago, one of the most explosive live recordings of the '80s.
Only a few bands could open for Bruce Springsteen, who once sat in for a full show in Dublin, Ireland, or Merle Haggard, with whom Ely toured England. Terry Allen, a fellow Lubbockite, correctly described Ely's performance as "like his hair is on fire."
Genesis
Who was the best rock band of the 1980s? It has to be Genesis. That's correct. Don't be fooled by Phil Collins' solo career. There has never been a more complete rock and roll band. 
After reducing to a trio and abandoning prog, the band created pop-rock gems like "Invisible Touch," which may be the most instantly pleasing pop tune of the decade.
But these guys can also rock! They were some of the world's most proficient musicians, delivering beautiful rock opuses like "Domino" and "Home by the Sea" on even their most pop-oriented recordings. 
Not to mention Collins' soul-shaking screams on songs like "Mama" and "No Son of Mine." These guys were never the jerks you thought they were; at one point, they were the finest freaking rock band on the planet. 
Joan Jett & The Blackhearts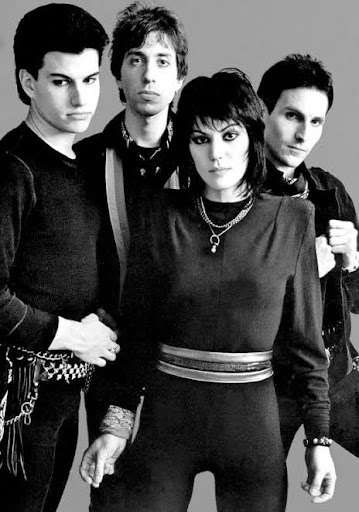 Let's face it: the 1980s were a bad decade for female rockers. Lacy gloves can only go so far with racy pop artists. Of course, there are R&B divas, but what does love have to do with it? That leaves Joan Jett, who stated it right up front in one of the greatest jukebox hits of all time, "I Love Rock and Roll": "Me, yeah me."
To go with all that attitude, Jett had a fantastic year for rock history, with gems like "Cherry Bomb" (by her 1970s band the Runaways), Tommy James & the Shondells' "Crimson & Clover," and Gary US Bonds' famous 1960 hit "New Orleans" hiding deep on her '80s albums. Still, songs like "I Hate Myself For Loving You" have kept the band going.
Journey
Journey may have briefly been the kings of the pop ballad, but they were also a fantastic rock band. Escape and its follow-up Frontiers achieved multi platinum status, mostly owing to the ballads "Open Arms" and "Faithfully." 
Songs like "Escape," "Separate Ways (Worlds Apart)," "Stone in Love," and, of course, "Don't Stop Believin" featured guitarist Neal Schon and Steve Perry's soaring vocals. They were a huge concert attraction, including a show at the Summit in 1981 that was broadcast live on MTV.
Bon Jovi 
While they were never the most forward-thinking trendsetters, New Jersey stadium rockers Bon Jovi probably executed '80s-style arena rock better than any of their contemporaries. Consider "Slippery When Wet," their massive third studio album from 1986. 
Do any songs scream "'80s" more than "You Give Love A Bad Name" or "Livin' On A Prayer" (sorry for having that one stuck in your head just by saying it)? They followed it up with 1988's "New Jersey," which had smash songs "Bad Medicine" and "Lay Your Hands On Me," proving they weren't simply a passing fad, according to U Discover Music.
Motley Crue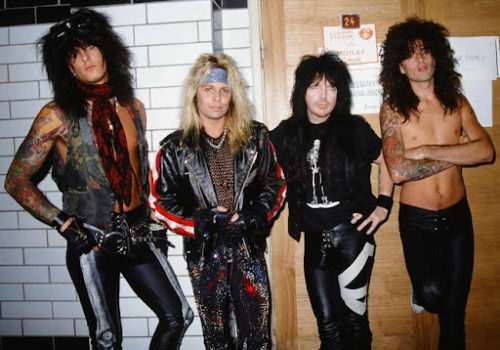 Van Halen's virtuoso musicianship and party rock performances, as well as Def Leppard's addictive, earworm melodies, helped bridge the gap between glam rock and heavy metal and therefore played significant roles in the establishment of what became derisively referred to as hair metal. 
Mötley Crüe, on the other hand, is perhaps the first and most influential band to fit inside that genre, rather than being a stylistically related but external influence on it. After all, most other '80s hair metal artists, according to Liveabout, swam in their wake.
They have nothing significant to say, and they aren't The Beatles when writing catchy melodies. However, "Girls, Girls, Girls," "Shout at the Devil," and "Kickstart My Heart" (via AllMusic) are perfectly adequate glam metal anthems when you and your 52-year-old mates are hammered on cheap beer at a Mötley Crüe performance on a Friday night.
Queen
What's noteworthy about Queen being on this list is that they were all but done commercially for a significant part of the early 1980s. After establishing themselves as a distinct blend of glam and prog rock with a dash of musical theater in the 1970s, their first record release of the new decade would be their last for a time. 
The Game, which included the singles "Crazy Little Thing Called Love" and "Another One Bites the Dust," earned Queen's first number-one album in the United States in 1980.
The Rolling Stones
The Rolling Stones had been on the scene for two decades by the 1980s, so they were getting on in years. When Emotional Rescue was released in 1980, its contemporaries, the Beatles and Kinks, were already gone. 
Jagger and company, albeit slightly wrinkled, showed no signs of slowing down. In 1981, they released "Tattoo You", which included the songs "Waiting on a Friend" and "Start Me Up" and was critically and financially successful.
Also Read: Uncovering Metallica's Net Worth: Everything To Know
Conclusion
The 1980s were a fantastic decade for music, with the rise of hair rock, the popularity of metal music, the rise of post-punk, and the democratization of synth-driven pop music. From Journey to Bon Jovi, 80s musicians were among the greatest and most popular.