Check out these most hilarious, unconventional resignation letters and videos 2017. Enjoy!
1. A resignation cake would be sweet.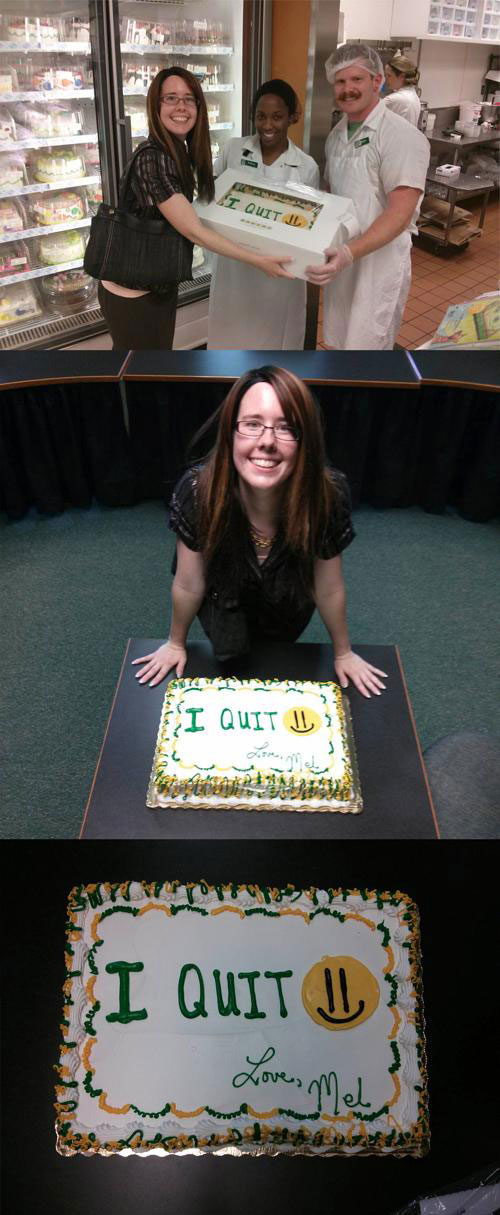 dailydawdle.com
2. Here's another awesome one.
themetapicture.com
3. Or a frame is nice.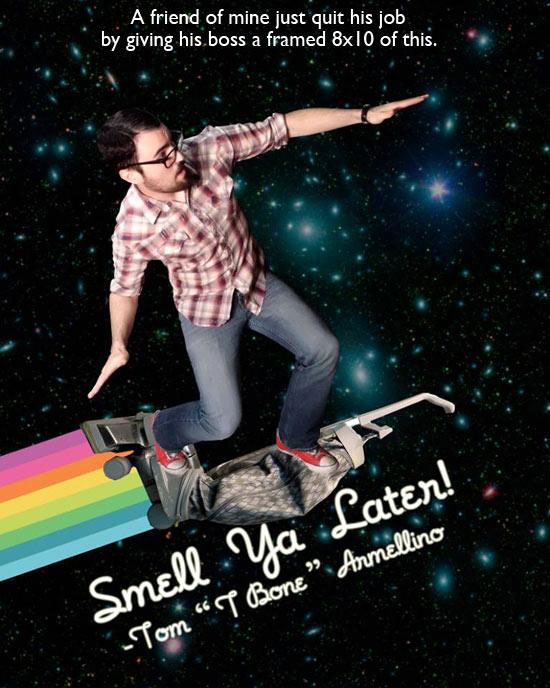 reddit.com
[wp_ad_camp_1]
4. Or just write it down there.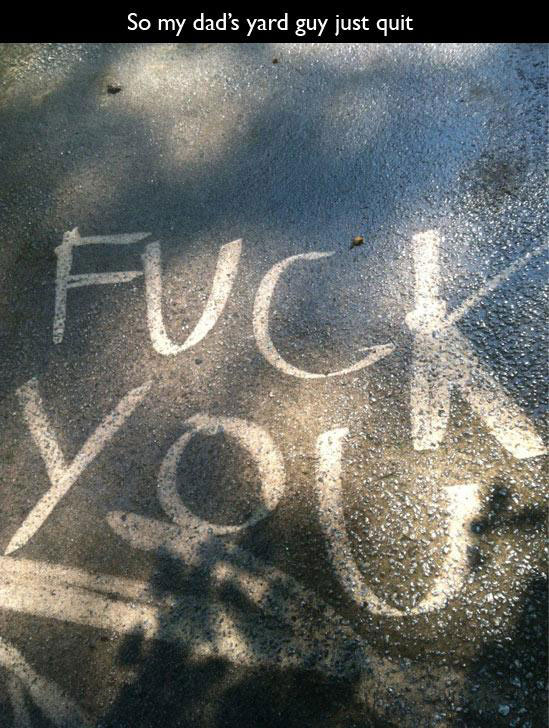 reddit.com
5. Pursue your dream pirate career.
reddit.com
6. Just straight to the point.
dailydawdle.com
7. Or be more creative and fun.
8. Or a little bit subtle.
reddit.com
9. Hack it like a boss.
10. Be memorable.
worldwideinterweb.com
11. Just pour it all out.
reddit.com
12. There's just something about cakes.
reddit.com
13. Yeah!
dumpaday.com
14. That's better.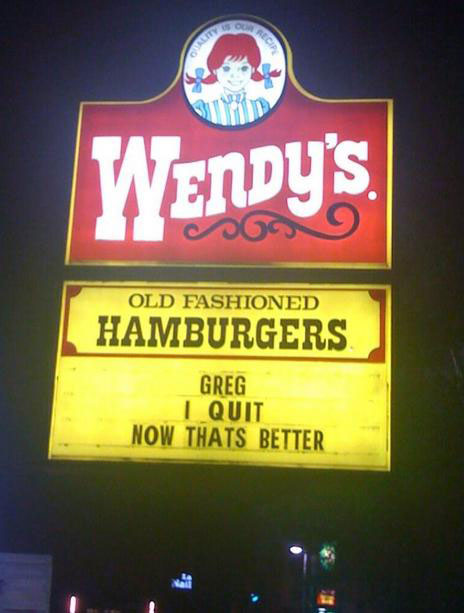 15. Because everything boils down to "doing what you love."
16. Oh, these babies look so cute.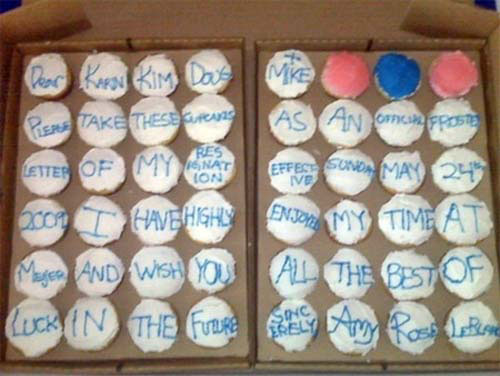 17. The World of Warcraft resignation letter
18. The "Ice Ice Baby" Way
19. Don't forget to USE THE FORCE (and some naked dancing).
20. Or some really nice lovely singing.
21. Most importantly, DO IT with a BANG!