Telling the world you're expecting your bundle of joy can be done in many ways. You can make it cute, you can make it unique. But for these 21 couples, harvesting laughs is the only way to go.
Tossed some adorable ones in here too. Enjoy!

1. Aww, that's just mean.
Heavy
2. LOL
Distractify
3. Baby apple juice is too cute!
Baby Center
4. The guy in green shirt?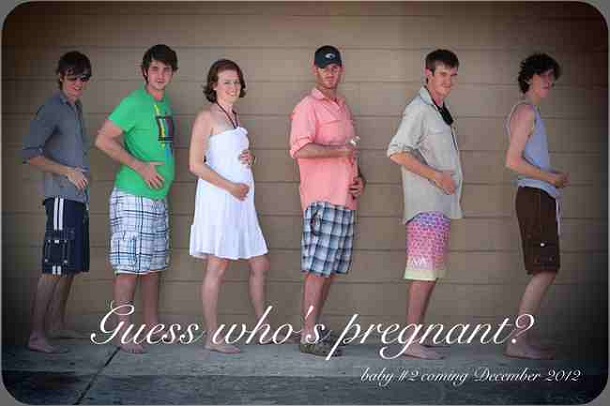 Mother Rising
5. Making good use of tomato sauce.
I Did A Funny
[wp_ad_camp_1]
6. You'll be pumping for 9 months there, buddy.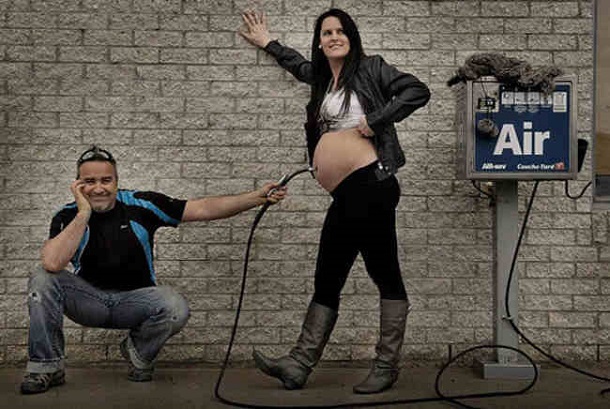 Distractify
7. Now this is adorable!
I Did A Funny
8. Dog, you forgot your glasses.
I Did A Funny
9. An alien?
I Did A Funny
10. Announcing it Teenage Mutant Ninja Turtles style! Hey Shredder.
Hellou
11. You guys will be needing a bigger bench.
Hellou
12. Gamer's trademark
I Did A Funny
13. Haha!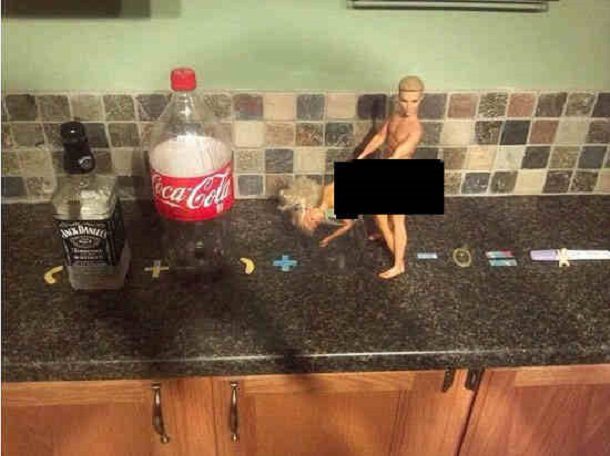 Hellou
14. From the producers of "Knocked Up" and "It Happened One Night"
I Did A Funny
15. 6 more sober months to go
imgur
16. Ice ice baby… hilarious!
Pinterest
17. Yeah, you are.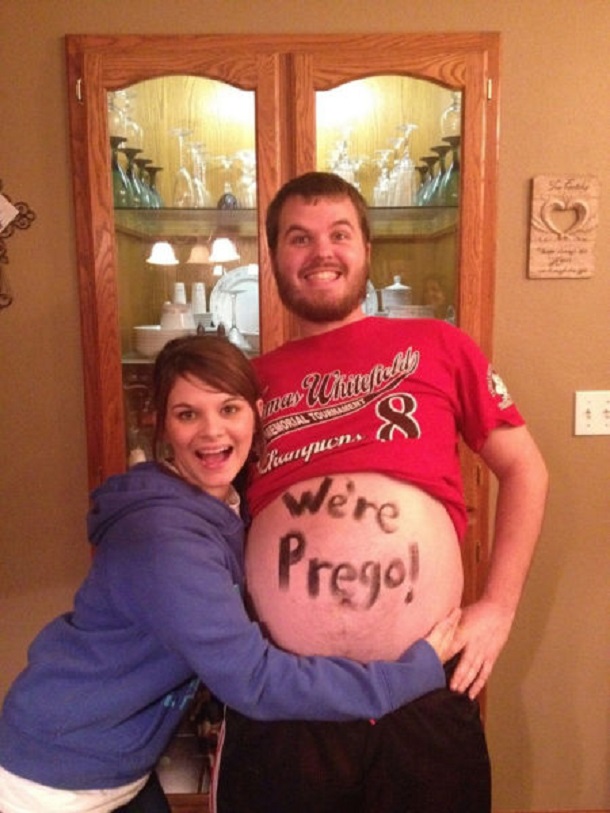 Village Of Enjoy
18. No takers on the yellow bikini?
TwinPossible
19. Odd selection. How can a french horn fit in her tummy.
raegunramblings
20. Cute!
memespp
21. Haha! Well he did win.
imgarcade