Suspended 180 meters (591 ft) above ground between two towering cliffs at Hunan's Shiniuzhai National Geological Park in China, the recently opened Haohan Qiao bridge is soon to catch the attention of thrill seekers around the globe.
Haohan Qiao or 'Brave Men's Bridge' is a 300-meter (984 ft) long glass suspension bridge which will give adventurous tourists an unforgettable heart-racing experience. Take a look!
China News
Getty Images
It was originally a wooden bridge, but the designers experimented by replacing a small section with glass in 2014. To increase the thrill, they decided to revamp it entirely earlier this year making Haohan Qiao the first all-glass suspension bridge in China.

China News
China News
Despite the bridge's terror-inducing appearance, its creators say it is perfectly safe. "The bridge we build will stand firm even if tourists are jumping on it," a worker who constructed the bridge told the state-owned China News Service.
"The steel frame used to support and encase the glass bridge is also very strong and densely built, so even if a glass is broken, travelers won't fall through."

China News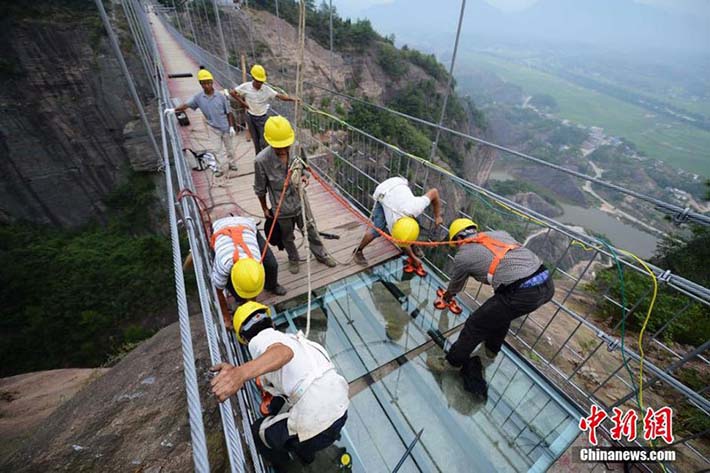 China News
[wp_ad_camp_2]
The designers used glass panes that are 24 millimeters thick and 25 times stronger than normal glass.

CFP
CFP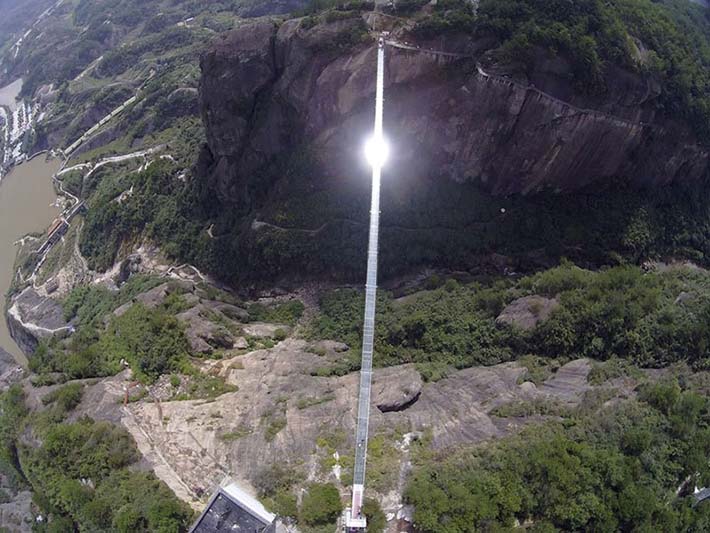 via Twisted Sifter
The glass walkway has a recently completed span of 180 meters. But once everything's done, it will be 430 meters (1411 ft) long and 300 meters (984 ft) high; set to be the world's highest and longest glass bridge.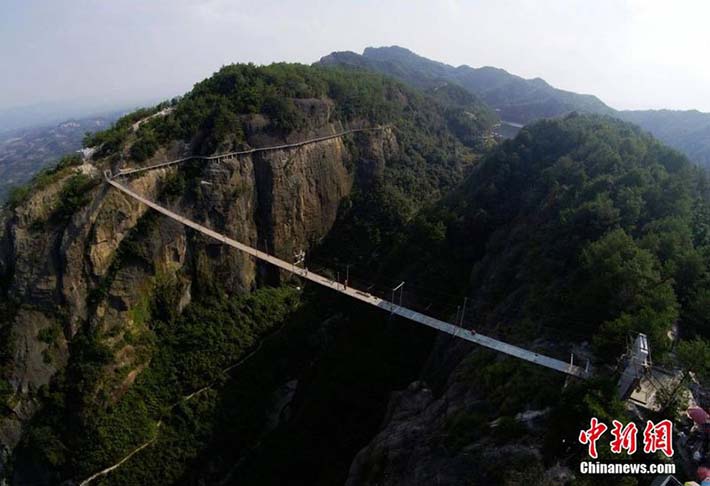 China News
CFP

H/t Twisted Sifter, CNN