FleetWit makes trivia fun (mostly 'cause you win more than just bragging rights)! Join FleetWit's history trivia race TONIGHT at 8:30 pm ET with $745 in CASH prizes up for grabs!
Brush up on your history by reading these 5 fun facts about President Theodore Roosevelt!
Theodore Roosevelt served as the President of the United States from 1901 to 1909. He was a Republican – and was seen even then as a leading force of the party – but he also caught lots of ire from party leaders when he refused to appoint people to positions of power solely based on party lines. So basically, Teddy Roosevelt was the badass President we've always wanted. He did a great many things that we take for granted today – things like creating the National Parks system (hell yeah!), trust-busting (aka regulating banks and fat cats), and paving the way for food regulation (thanks, Upton Sinclair). Want to discover other cool things about Pres no. 26? Keeping reading for more fun facts!
1. Teddy Was the First North American to Explore Brazil's "River of Doubt"
Though now it's named "Rio Roosevelt," the expedition was partly funded by the American Museum of Natural History
2. At 23, Teddy Scaled the Matterhorn on His Honeymoon
Even though his doctor warned him against it.
3. When He Became President, He Was the Youngest President Ever
At 42 in 1901, he still holds the title!
4. The Teddy Bear Was Named After Him
This was following a cartoon that showed him refusing to kill a bear cub tied to a tree, as it was unsportsmanlike.
5. He Was the Only President Awarded the Congressional Medal of Honor
Posthumously for his service in the Battle of San Juan Hill.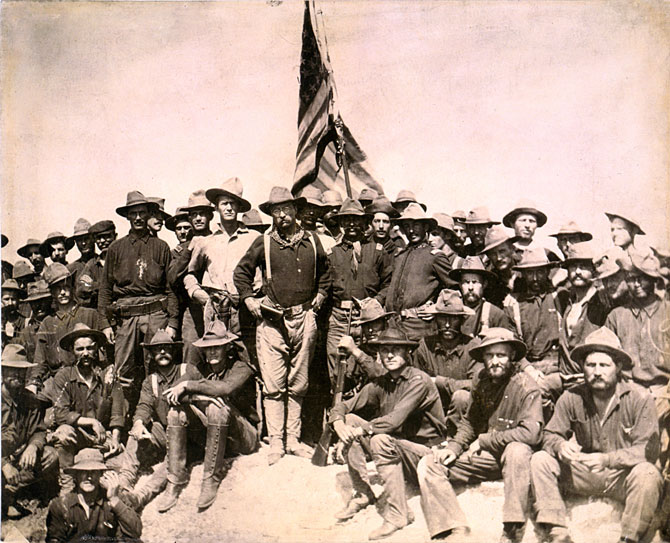 Did you like what you learned? Test your wits further by entering FleetWit's history trivia race TONIGHT with $745 in CASH prizes up for grabs!