Some of these old photos were recently discovered. Many of them you've probably never seen before. All of them reveal about the life in the past that will shock, or at least teach you something about our rich history. Enjoy!
1. The attack on Pearl Harbor taken from an attacking Japanese aircraft on December 7, 1941.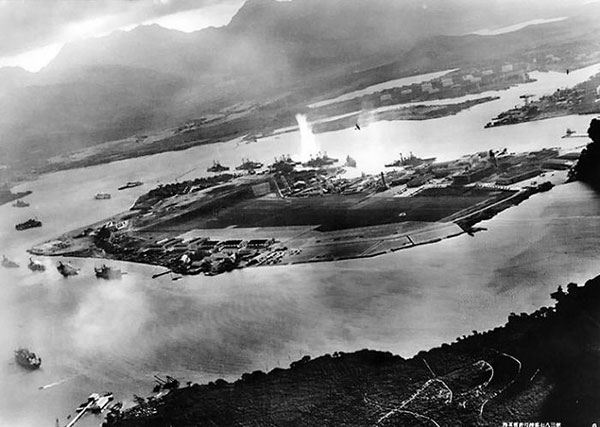 2. French soldier tied to a stake receives a drink from a fellow POW in 1917.
3. Washington, D.C.'s Union Station in 1910.
4. LAPD officers dress as women to try and catch a purse snatcher in 1960.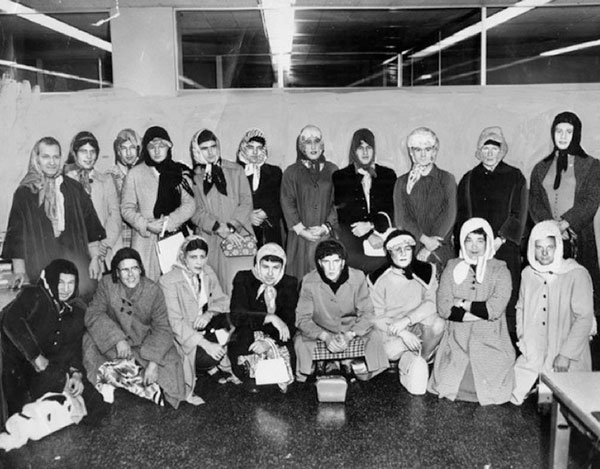 5. The Statue of Liberty's torch is parked in front of the western side of Madison Square in 1876.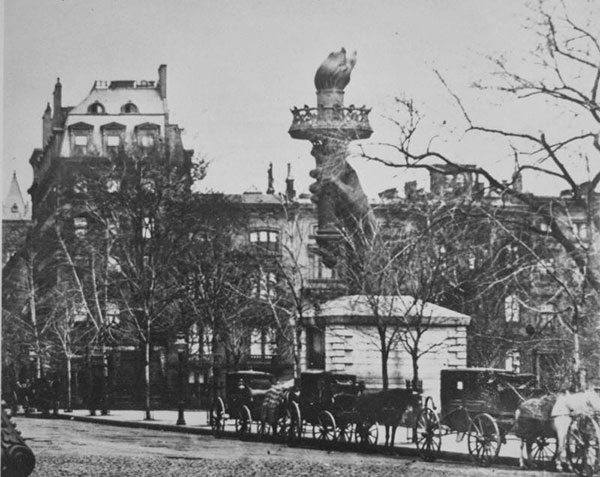 6. Wounded soldier dictates a letter in 1917.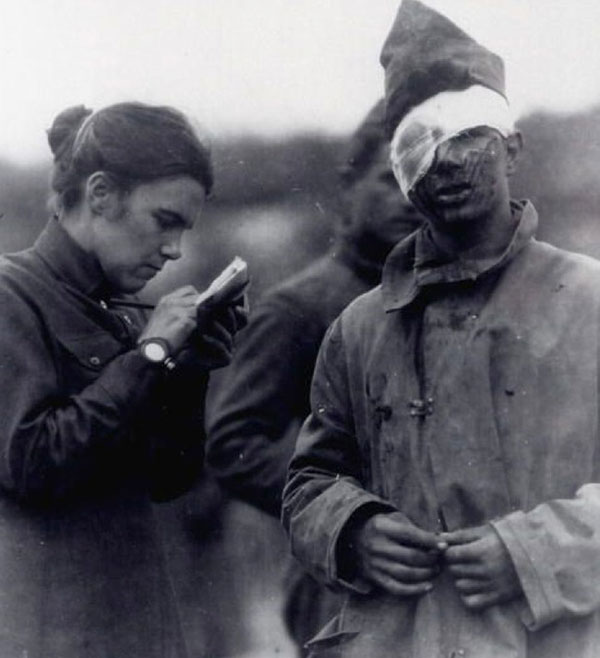 7. Dockworkers in New York City in 1947.
8. Circus elephant helps unload train in 1948.
9. Mohandas Gandhi in 1893.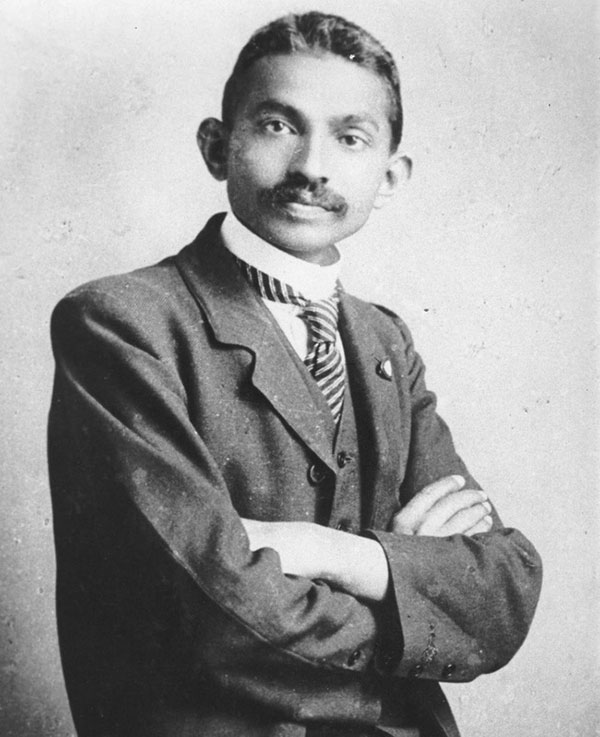 10. A New York City Easter in 1956.
11. Pittsburgh, Pennsylvania in 1940.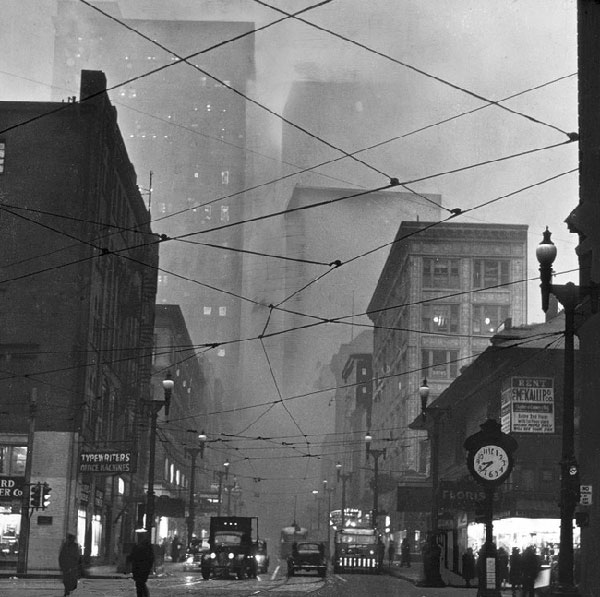 12. Eastern Kentucky in 1964.
[wp_ad_camp_2]
13. The Statue of Liberty surrounded by scaffolding as workers complete the final stages in Paris (1885).
14. 152 mm Howitzer battery fires during Belorussian Strategic Offensive Operation (1944).
15. In the aftermath of the D-Day invasion, two boys watch from a hilltop as American soldiers drive through the town of St. Lo. France (1944).
16. Color image of the German Focke-Wulf Fw 190A-5 fighters, of Fighter Squadron JG54, during flight (1943).
17. A female Lebanese fighter (1982).
18. One of the oldest photos of the Great Sphinx (1880).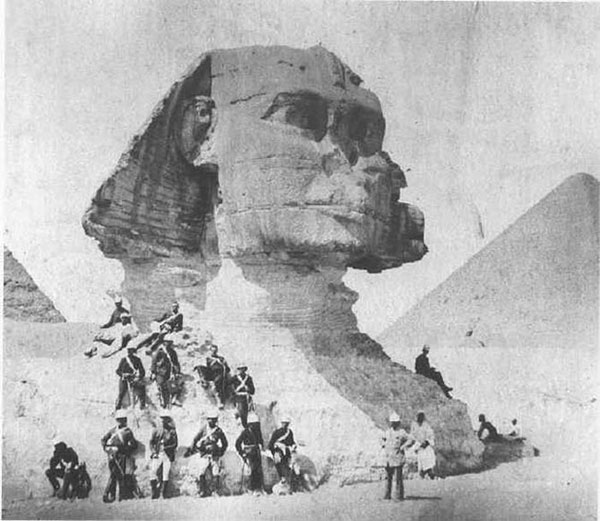 19. Jimmy Page performing live with Led Zeppelin (1972).
20. Corporal Luther E. Boger of US 82nd Airborne Division reading a warning sign, Cologne, Germany (April 4, 1945).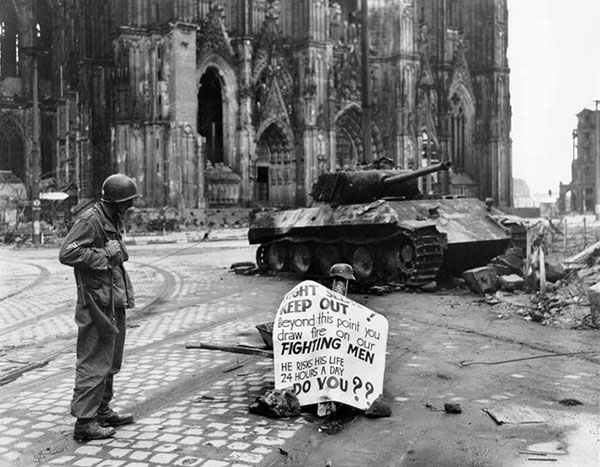 21. A baby cries at a bombed train station in Shanghai (1937).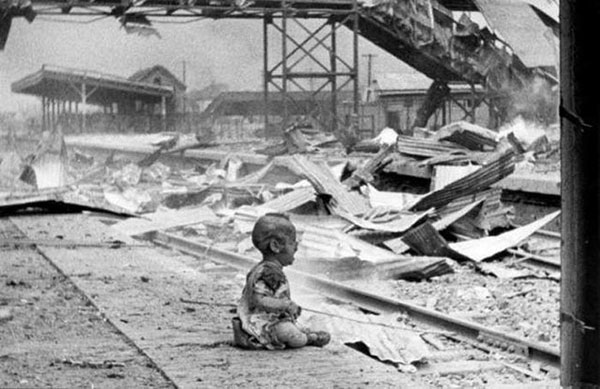 22. Woodstock's Opening Ceremony in Bethel, New York (August 14, 1969).
23. Chester E. Macduffee next to his newly patented, 250 kilo diving suit (1911).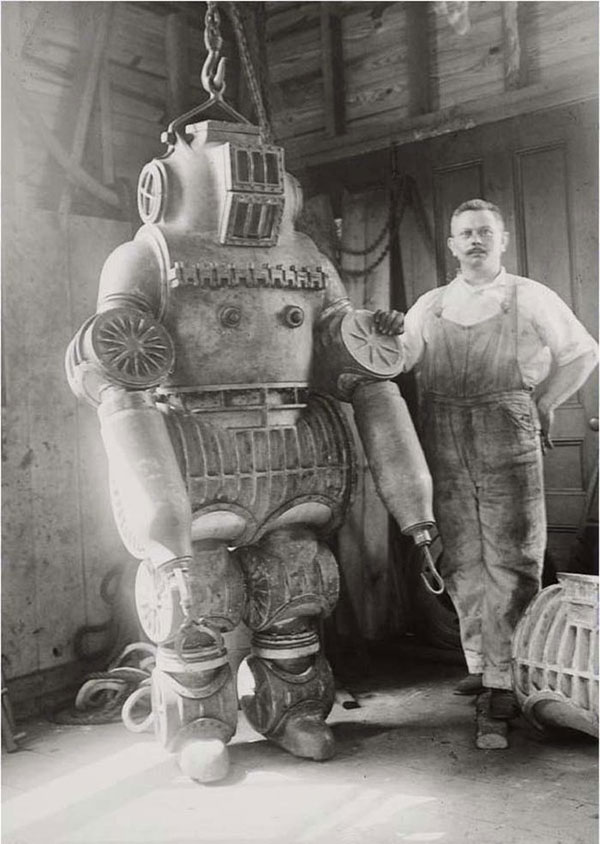 24. A Matilda tank of the Australian 2/4th Armored Regiment on the Buin Road, Bougainville (1945).
25. Ethnomusicologist Frances Densmore recording the music of a Blackfoot chief onto a phonograph (1916).
26. A napalm attack near U.S. troops on patrol in South Vietnam (1966).
27. Fritz, a television celebrity bulldog, is shaved by a Californian barber (1961).
28. Three German soldiers in body armor and gas masks demonstrate operating a 2cm Becker-Flugzeugkanone, an anti-aircraft gun, Western Front (1918).
29. A US Marine prepares to enter a Vietcong tunnel (1969).
30. A Panzer III tank crewman surrenders to an advancing Brittish soldier during the Battle of El Alamein (1942).
31. Bob Marley on the beach with Miss World 1976 Cindy Breakspeare (mother of Damien Marley).
32. The Yale-Vassar Bike Race in 1952.

33. A German Tank almost falls off a Russian bridge on July 4, 1941.
34. The first armed airplane of the Serbian army in 1915.
35. Women welders at Lincoln Motor Company in 1918.
36. Times Square in 1922.
37. The dedication of the Washington Monument in 1885.
38. Race official Jock Semple tries to push Kathy Switzer off the road after she attempts to run the Boston Marathon, which at the time was men's only. Number 390 pushing Jock away was Kathy's boyfriend. 1967.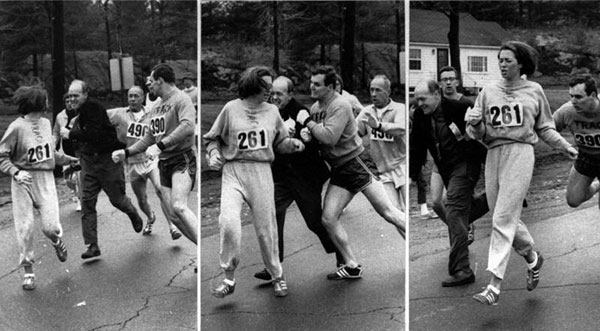 39. The first human x-ray taken by Wilhelm Roentgen in 1896, for his efforts Roentgen was the recipient of the first Nobel Prize for Physics in 1901. The image is of his wife's hand.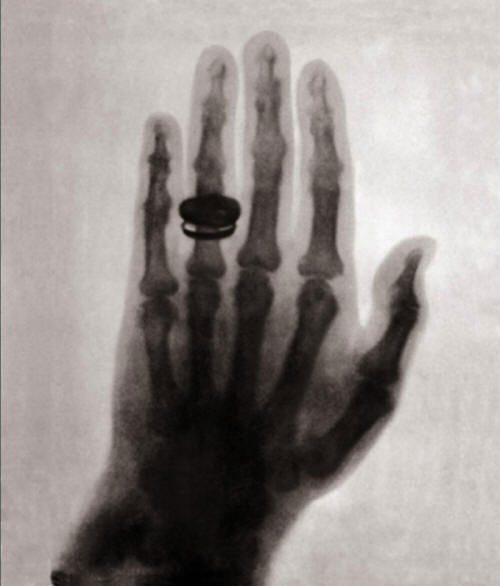 40. The Great Alaskan Earthquake of 1964.
41. Trapeze mining in Bonne Terre Missouri 1917.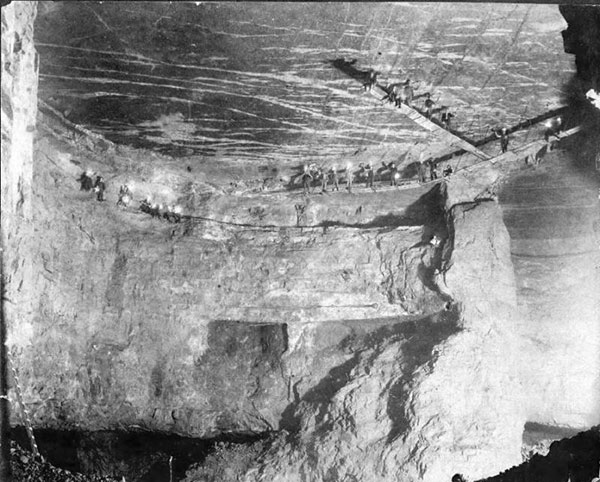 42. The Knickerbocker Baseball Club in 1858.
43. The world's largest nuclear test, the Tsar Bomba, leaves behind a 95-kilometre high mushroom cloud, Novaya Zemlya, October 1961.
44. World's first airplane design without a propeller. The Henry Coanda 1910.
45. Greyhound in 1923.
46. The first photo of the Earth from the moon taken by Lunar Orbiter in 1966.
47. The Dalai Lama at age 2 in 1937.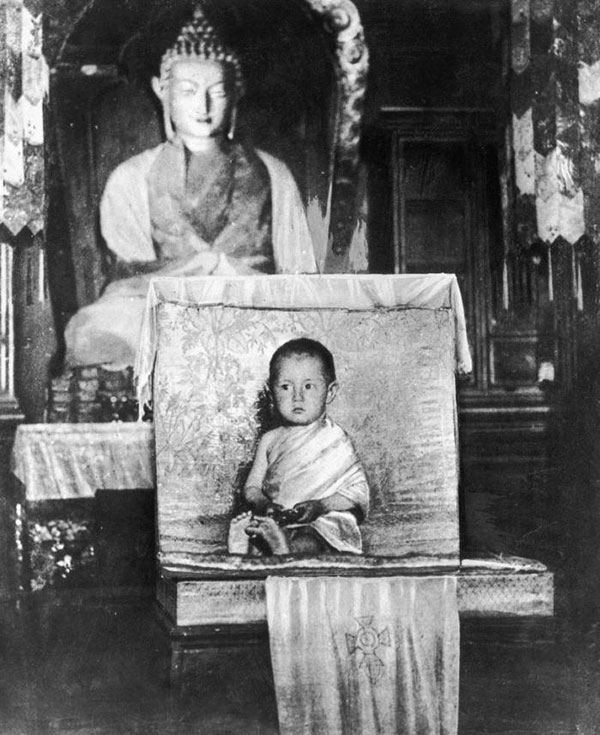 48. A balancing act atop the Empire State Building in 1934.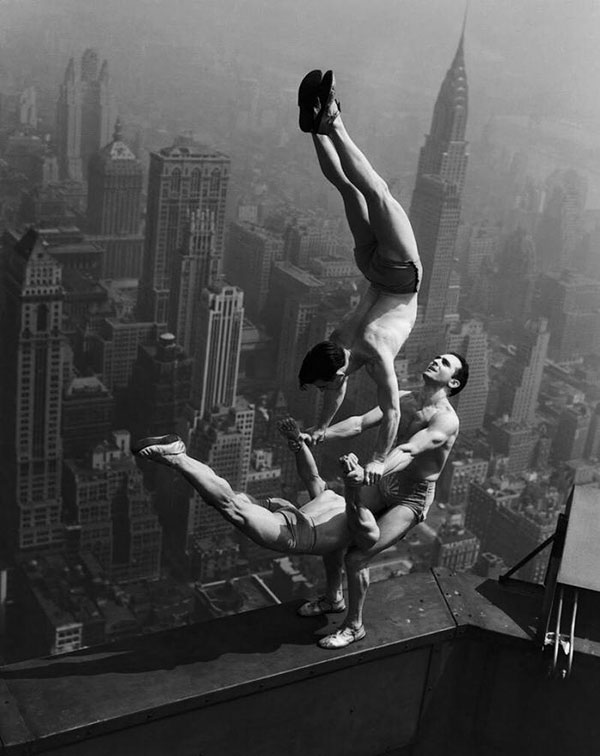 49. Inside the turrets of the USS Massachusetts, 1898.
50. The crew of the USS Lexington abandon ship following torpedo strikes on May 9th, 1942.
51. Burning the albums of The Beatles in Alabama in 1966.