En L'An 2000 or In the Year 2000 is a series of futuristic pictures by Jean-Marc Côté and other artists issued in France in 1899, 1900, 1901 and 1910. According to The Public Domain Review, the pictures were "originally in the form of paper cards enclosed in cigarette/cigar boxes and, later, as postcards, the images depicted the world as it was imagined to be like in the then distant year of 2000."
Take a look!
1. A night at the opera in the year 2000
2.

3.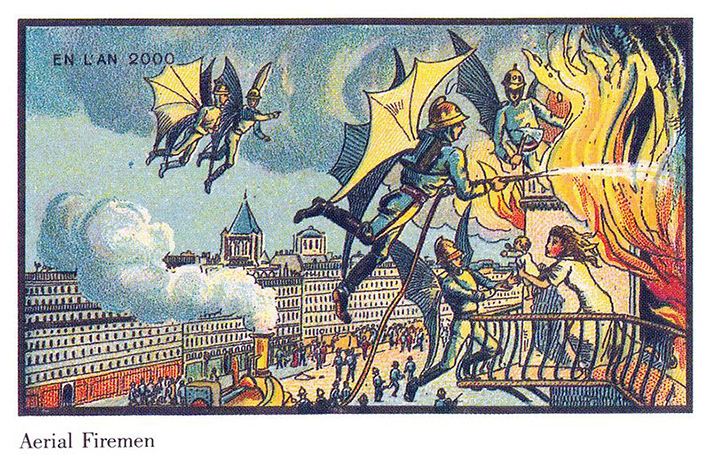 4.

5.

[wp_ad_camp_1]
6.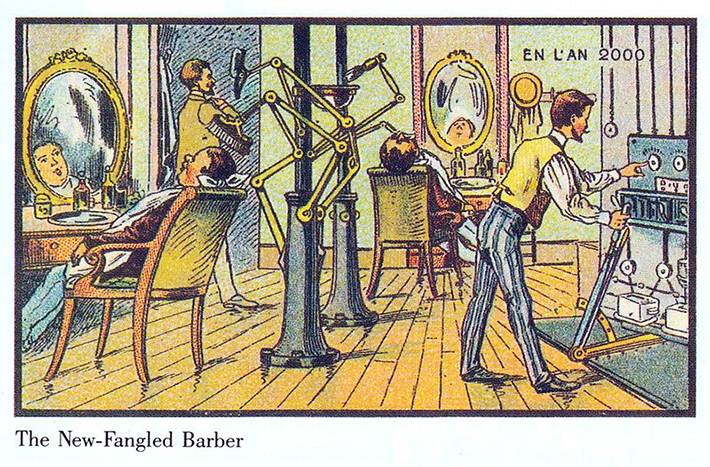 7.

8.

9. Correspondance cinema. Video telephony as imagined in the year 2000, as imagined in 1910.
10.

11.

12.

13.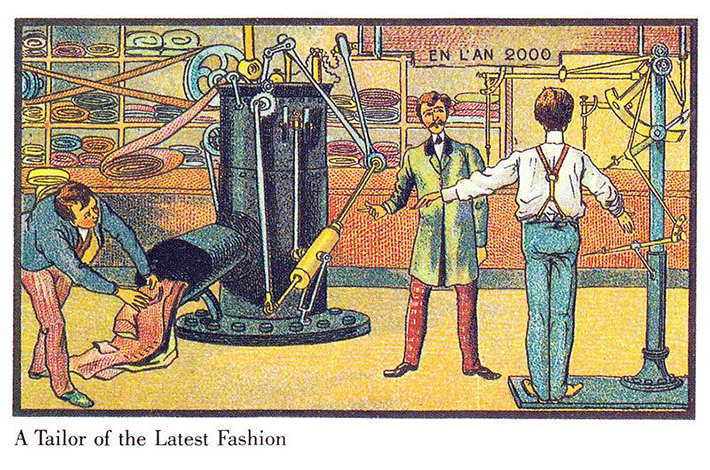 14.

15.

16.

17.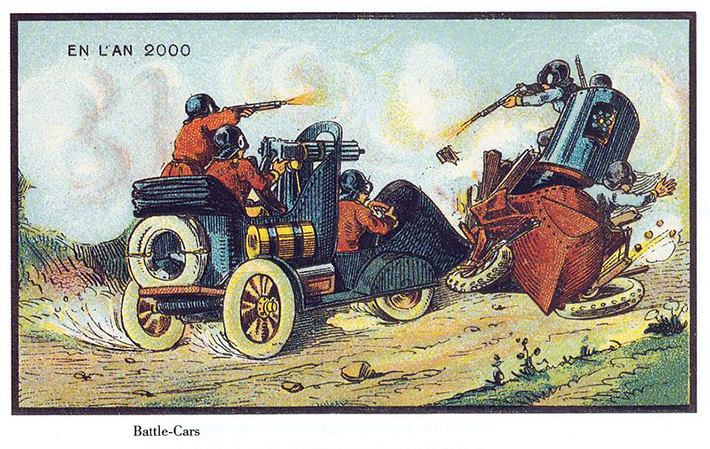 18.

What do you think? The 19th-century clothes makes me think they didn't go far enough.
There are at least 87 known cards that were authored by various French artists, which only came to light when Isaac Asimov chanced upon them in 1986. The science-fiction author published the works with commentary in a book entitled Futuredays: A Nineteenth Century Vision of the Year 2000. If you want to see more of the cards, you can check them out on Wikimedia Commons.