Ships are designed to float above the water. But the Dockwise Blue Marlin is not an ordinary ship. It's one of the world's strongest semi-submersible heavy lift ships.
What this ship can do is simply stunning, to say the least. It's designed to transport large numbers of ships, a gigantic oil rig, or even a warship.
It's equipped with 38 cabins, a workout room, sauna and swimming facilities.
Feeling lucky today? Go check goldenslot for great fun games.
This awesome ship is truly an engineering marvel.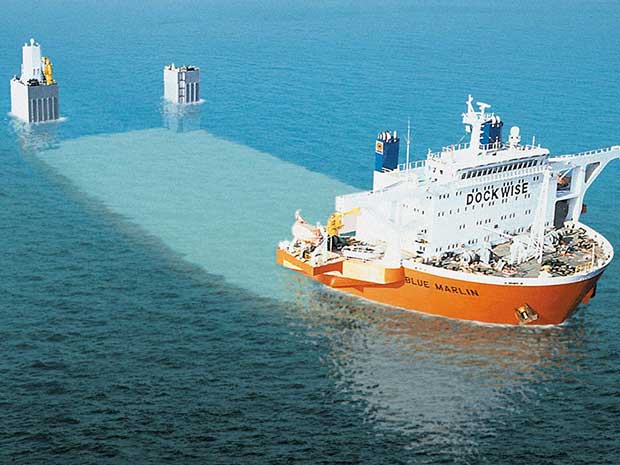 Imgur
It's ready to sail anywhere in the world to move very large loads.
Imgur
Like the warship USS Cole.
Imgur
Imgur
And the USS Raven MHC-61 transporting from Texas to Bahrain.
via Wikipedia
Here it carries two nuclear submarines.
Dock Wise
Carrying a dozen transports ship will not be a problem.
Imgur
Robert Smith
Dan van Spronsen
Transporting the Thunder Horse Oil Rig.
Imgur
Dock Wise
Or this enormous load.
Imgur
Or moving this Sea-based X-band Radar.
Dock Wise
via Wikipedia
Imgur
Imgur
Or these drilling rigs with a gridwork of iron below them to stabilize the weight.
Imgur
Ron
Here it carries three of them
Imgur
This is the ship to call whenever and wherever in the world a massive cargo needs to be transported.
Dock Wise