Children's clothes are expensive, oftentimes even more expensive than grown-up clothes. Buying them cute little outfits all the time, which, let's face it, they'll only get to wear once or twice before they grow out of them, can put a dent in your budget. So, if you're looking to save a couple of bucks without comprising your children's outfits, then you will definitely dig this list of 12 easy-to-make DIY clothes for your little people! You'll have fun making them and your kids will love wearing them. Enjoy!

1. Flouncy Bubble Skirt
This adorable bubble skirt have an elastic band waist so your kid can grow with it.
See full instructions at Make It & Love It

2. Dinosaur Tails
For your dino-lovin' little ones, make them this cool dinosaur tails to wear around the house! This is also a great idea for a Halloween costume.
See full instructions at Running With Scizzors

3. Easy To Sew Skirt With Attached Shorts
If you're not that good at sewing, this easy-to-sew 'skorts' will be perfect for you! Sewing fabric around an existing pair of shorts or tights certainly don't take a lot of skill.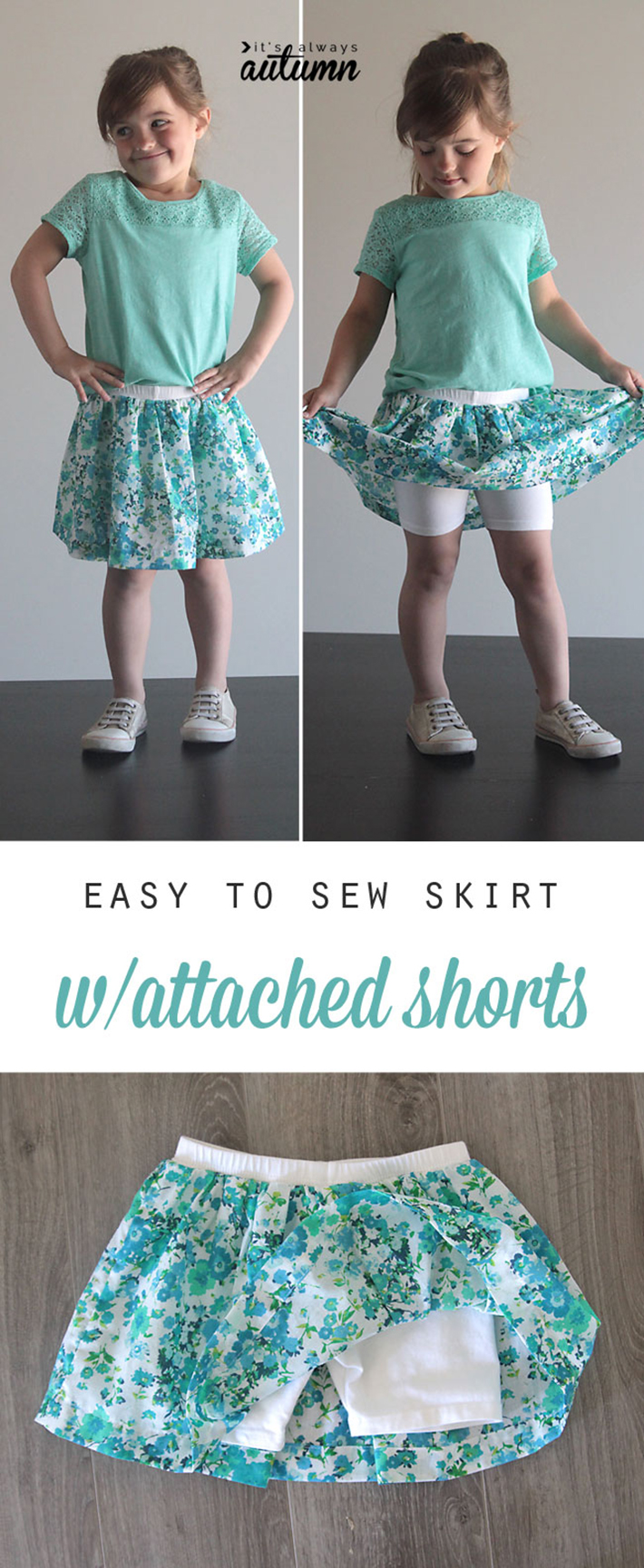 See full instructions at It's Always Autumn

4. Infinity Scarf
Keep your kids warm and trendy with a cute and cozy infinity scarf.
See full instructions at Sweetest Bug Blows
[wp_ad_camp_2]
5. Customized Screenprinted T-shirts
Screen printed T-shirts are so easy to do and are also very cheap to make!
See full instructions at A Thrifter In Disguise

6. Bandana Bib
Let your little human drool in style with these adorable bandana bibs. Now you don't have to worry about a plain bib covering up their cute outfits!
See full instructions at See Kate Sew

7. Transform old clothes into new clothes
Instead of throwing out your old clothes, why not transform them into a totally new outfit for your kids.
See full instructions at Do It Yourself Divas

8. Tiny Tights to Knee-High Socks
Put those old baby clothes such as a pair of small tights to good use by turning them into fashionable socks your kid can wear.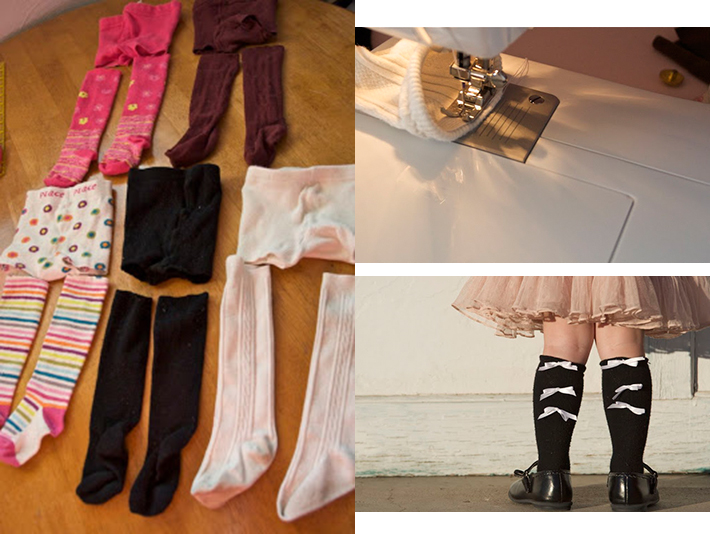 See full instructions at Ruffles and Stuff

9. No-Sew Two Layer Fleece Poncho
Make this reversible, 2-layer poncho to keep your kids warm and extra cozy during those cold nights.
See full instructions at Craft Mommy at Home

10. Patriotic Pillowcase Dresses
Turn a pillow case into a cute little dress or a nightgown!
See full instructions at Aesthetic Nest

11. Boy Tie Tutorial: Making a Boy's Tie from a Man's Tie
Instead of buying a smaller tie for your kid (which he'll probably never wear again), why not make your own?! Just grab an old tie from dad's closet and follow this easy tutorial to learn how.
See full instructions at Hideous! Dreadful! Stinky!

12. No Sew Upcycled Baby Hats
Create a cute unisex hat for your kid with just an old shirt!
See full instructions at Alisa Burke