For over 25 years, art collector Peter J. Cohen has been frequenting estate sales and flea markets collecting countless vintage images of women of all ages in various unconventional activities for the time. In his growing collection, you'll find women swigging booze out of a bottle, boxing, playing pick-up football, smoking, or shooting arrows or guns—incongruous and playful behavior.
What began as a side project eventually grew to a collection of more than 60,000 photographs of women between the 30s and 50's. More than 150 photographs of these gun-toting and cigar-smoking women were brought together to become the photography book: Snapshots Of Dangerous Women.
"I initially started finding these vernacular photographs at a flea market that used to be on 6th Avenue in New York about 25 years ago," Cohen said.
"In 1991 when I was traveling abroad to Berlin and Uruguay, I would find these same types of photos of women engaging in what were considered men's activities, all while wearing frocks or even tailored menswear. Because this was the '90s, I soon found out about eBay, and started looking through some 60 buyers' collections who specialized in only selling snapshots. I started buying photos that were found in Australia, Berlin, Uruguay, Argentina, Romania."
When asked why "Dangerous", Cohen said, "Though many of the photos show women brandishing weapons like guns, bats, knives, or engaging in boxing or fighting, the concept was really more about the attitude they all seemed to have about them."
Photo credit: Rizzoli USA
Photo credit: Rizzoli USA
[wp_ad_camp_1]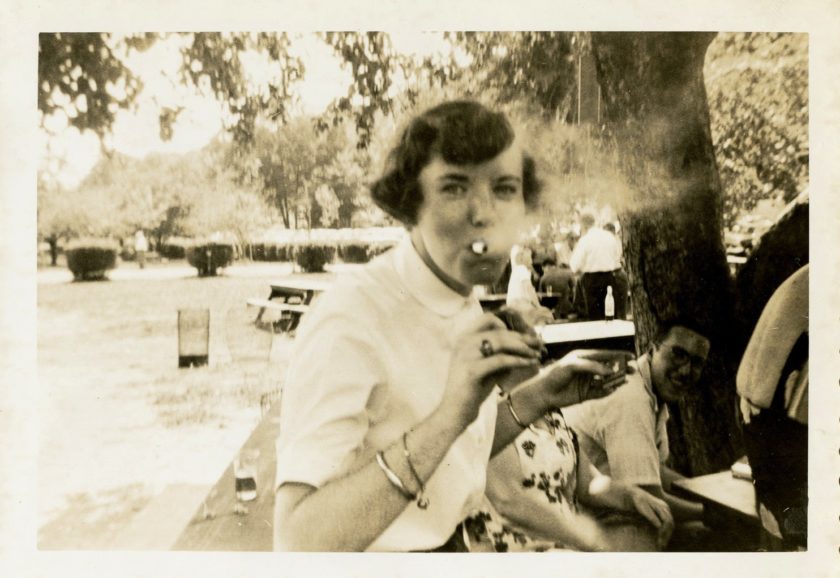 Photo credit: Rizzoli USA
Photo credit: Rizzoli USA
Photo credit: Rizzoli USA
Photo credit: Rizzoli USA
Photo credit: Rizzoli USA
Photo credit: Rizzoli USA
Photo credit: Rizzoli USA
Photo credit: Rizzoli USA
Photo credit: Rizzoli USA
Photo credit: Rizzoli USA
Photo credit: Rizzoli USA
Photo credit: Rizzoli USA
Photo credit: Rizzoli USA
Photo credit: Rizzoli USA
Photo credit: Rizzoli USA