For most kids, catching the school bus is perhaps the riskiest part of getting to school. But other children out there have to take the most unimaginable routes, oftentimes dangerous paths just to get to school.
These images below show the determination of these kids, risking life and limb in order to get an education.
See for yourself.
1. These children hike a 5-hour journey into the mountains on a one-foot wide path to school in Gulu, China.
Sipa Press
Sipa Press
Sipa Press
2. To get to their school, these kids climb on unsecured wooden ladders in Zhang Jiawan Village, Southern China.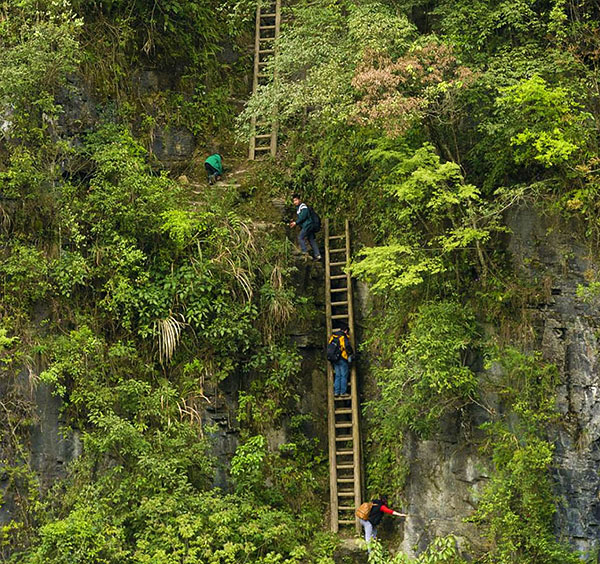 Imaginachina/Rex Features

3. These school children hike through snow to get to boarding school through the Himalayas in Zanskar valley.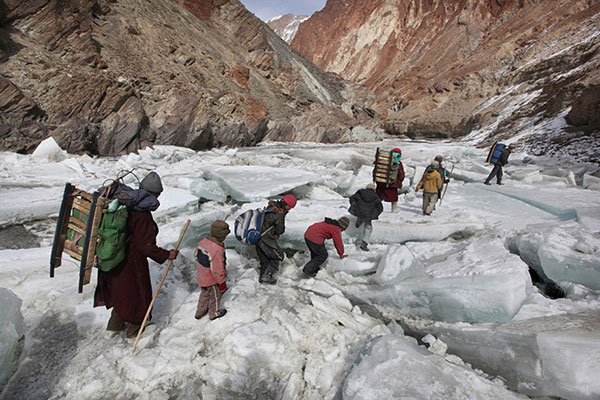 Timothy Allen
4. Imagine crossing this suspension bridge to and from school every day in Lebak, Indonesia.
Reuters

5. These school kids zip line 2,624 feet on a steel cable 1,312 feet above the Rio Negro River, Colombia.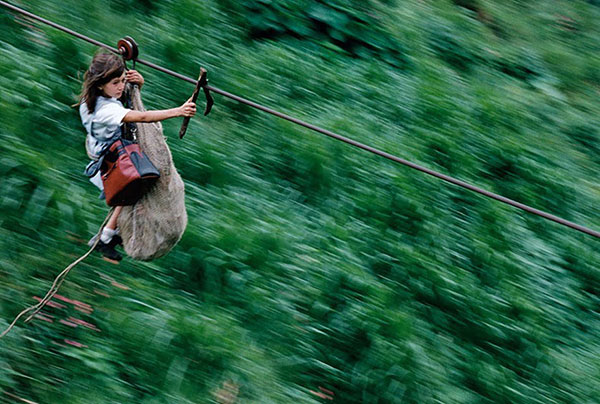 Christoph Otto

[wp_ad_camp_2]
6. Children take a canoe ride every day to get to school in Riau, Indonesia.
7. Kids walk through the forest and cross this tree root bridge in India.
8. This girl rides a water buffalo to school in Myanmar.
9. Some kids ride a rickshaw to get to school in Beldanga, India.
10. Father and child cross a snowy, broken bridge in Dujiangyan, Sichuan Province, China.
Imaginechina / Rex Features
11. School kids stand on the roof of a wooden boat in Pangururan, Indonesia.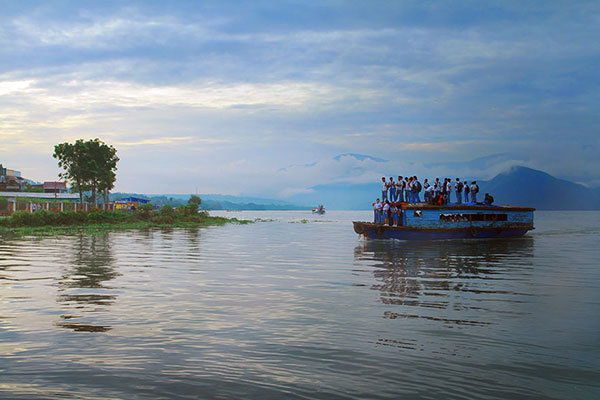 12. They have to walk across planks on the wall of the 16th Century Galle Fort in Sri Lanka to get to class.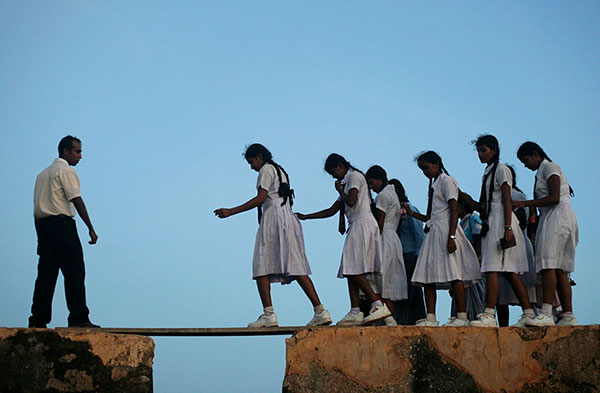 13. A boat takes these students to school in Kerala, India.
14. Kids pack into a cart pulled by a horse to get to their class in Delhi, India.
15. Students ride a raft to cross the Ciherang River in the Cilangkap Village, Indonesia.
16. These school kids take a treacherous 125-mile journey to a boarding school in Pili, China.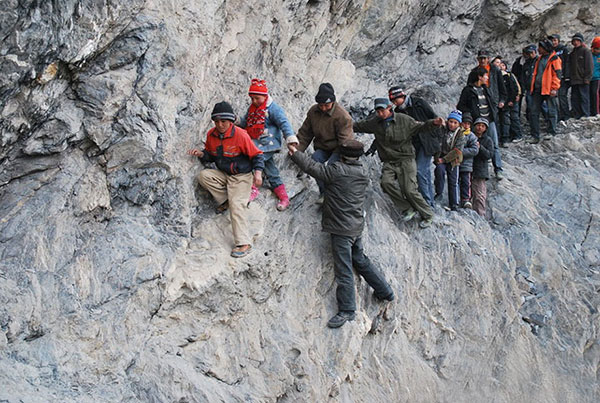 17. Children have to walk a 30-foot tightrope above a river in Padang, Sumatra, Indonesia.
Panjalu Images / Barcroft Media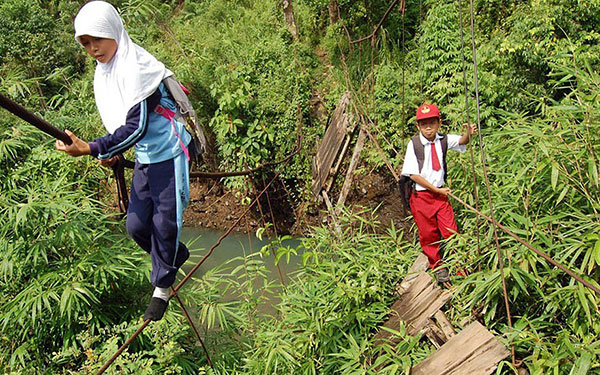 Panjalu Images / Barcroft Media
18. Elementary school kids carry an inflated tire tubes to cross the river and walk one hour to get to school in Rizal Province, Philippines.
Dennis M. Sabangan / EPA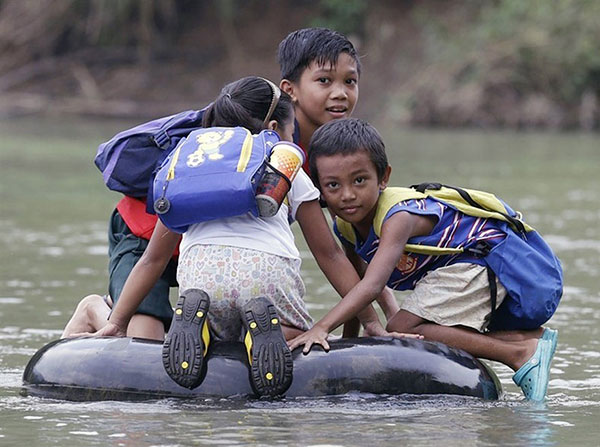 Bullit Marquez /AP

19. During clashes between Israeli troops and Palestinians near Jerusalem, this little girl is seen calmly walking towards her school unconcerned by the violence around her.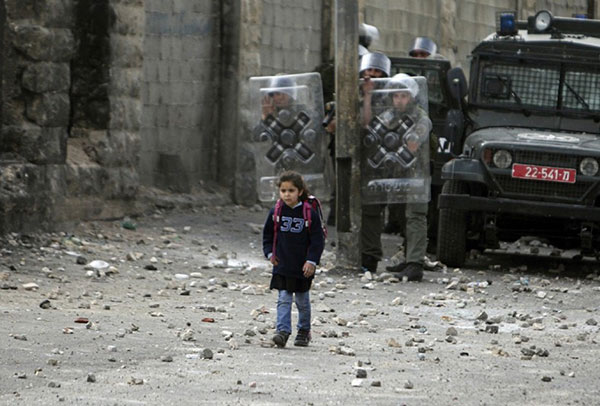 Ammar Awad / Reuter
Show these images to your friends with school children today.
via amusingplanet