Nobody wants to creep out their vacation, but if you're down for a little goose-bumpy experience, there's a curious motel in Nevada that might just scare the bejeezus out of you.
Called The Clown Motel, this 'home away from home' is located in the Nevada desert. Just like its name suggests, the motel is dedicated to everything clown-related.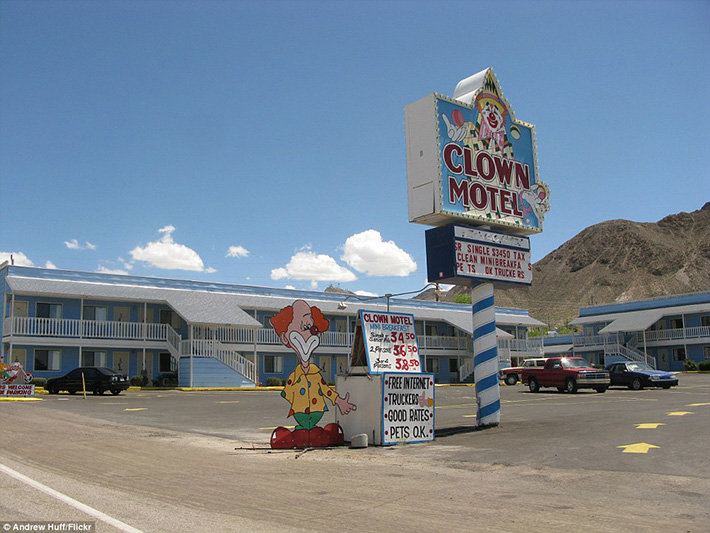 If you have Coulrophobia (fear of clowns), this place is DEFINITELY NOT FOR YOU!
I think clowns are okay, but this is too much.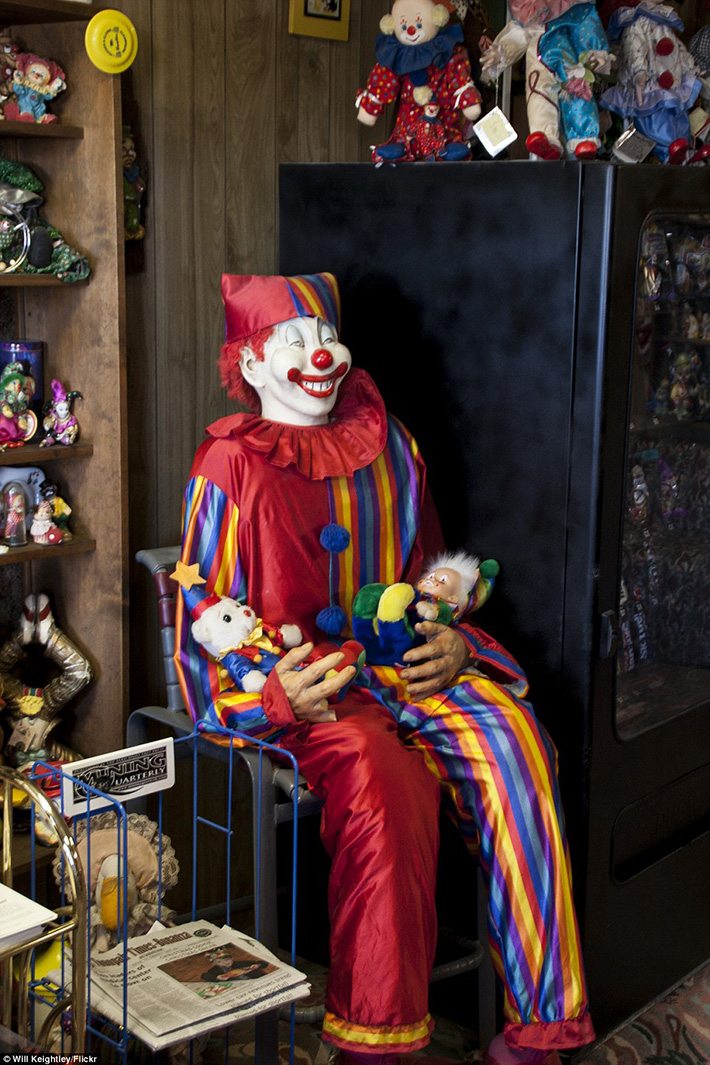 The hotel's location, which is halfway between Reno and Las Vegas, makes it a popular stop among tourists and truckers. I envy their guts because I don't think I can ever sleep knowing there's a photo of a clown up there.
Cute, but, no thanks.
If you think the clown theme is strange enough, then brace yourself, because this motel is also located right next to a cemetery. How's that for creepy?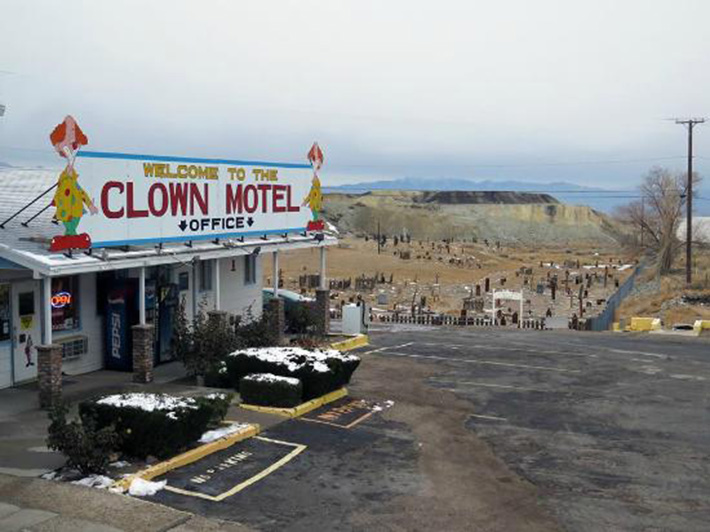 The cemetery has over 300 graves of people who died of a mysterious plague which wiped out the town at the turn of the 20th century.
[wp_ad_camp_2]
So, how about it? Do you think you can spend a night at The Clown Motel?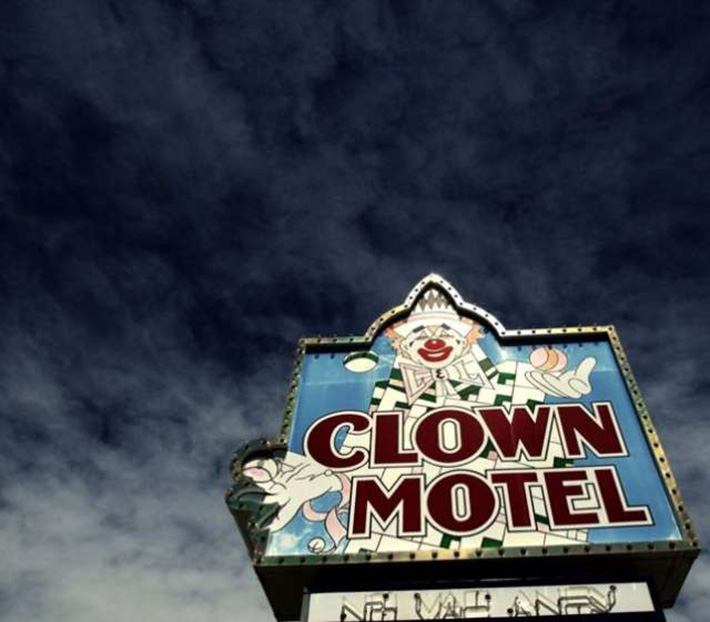 Via Boredom Therapy