In a wooden area in Chatillon, Belgium, you will find this haunting sight of a "car graveyard" where vintage cars sit rusting among the fronds.
Majority of these vehicles once belonged to US soldiers stationed in this region during World War II. When the war ended, the troops were sent home but they couldn't afford to ship their cars, so they decided to hide them in the forest with the intention of retrieving them back.
But the decades passed and not a single car was retrieved. The place now looks like a haunting treasure trove of automotive history.
Take a closer look.
Rosanne de Lange
Rosanne de Lange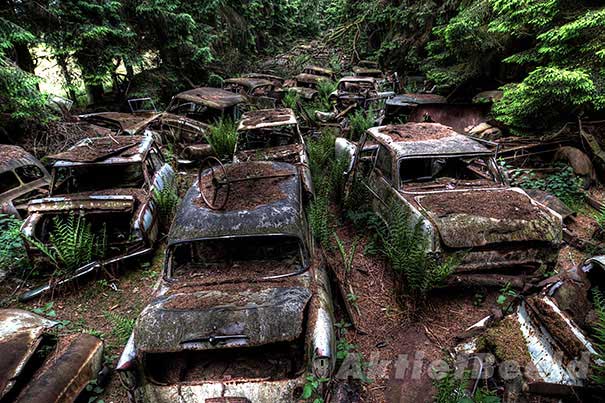 Theo van Vliet
Rosanne de Lange
Marcel Wiegerinck
Marcel Wiegerinck

Marcel Wiegerinck
Rosanne de Lange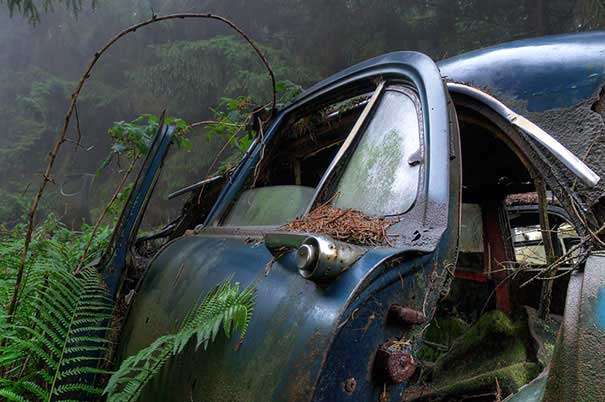 Rosanne de Lange
[wp_ad_camp_2]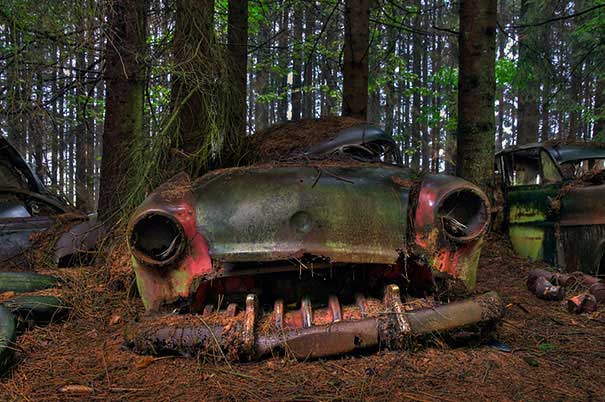 Rosanne de Lange
Theo van Vliet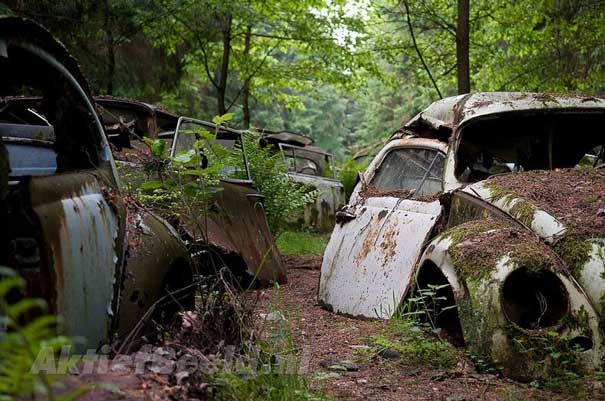 Flickr
Flickr
Flickr
Flickr
Flickr
Via DailyMail
Flickr