We know for a fact that cats hate water. And we now have strong evidence why they avoid getting wet as much as they can. Because they look silly when they get wet, that's why.
If you're fond of giving your cat a nice bath, you can relate to this and know how miserable a cat looks when wet. Just look at these funny, unhappy, adorable pictures.
1. I can't believe you do this to me.
2. Why are you doing this?
3. Stop it. I don't like you anymore.
4. I hate you, like right now.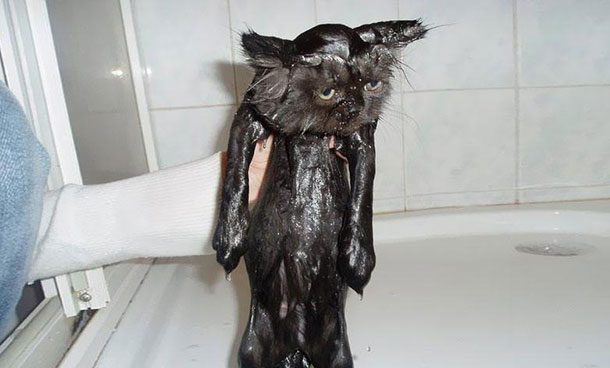 5. You just make me look silly again.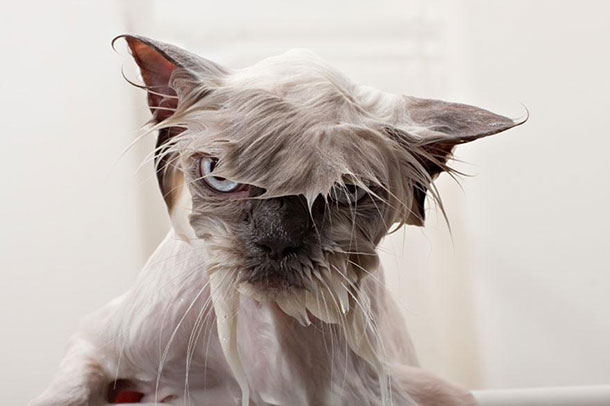 6. Ah, humans.
7. Are we done already?
8. Watch out where you put your hands. Oh cripes.
9. Stop it. I mean right now.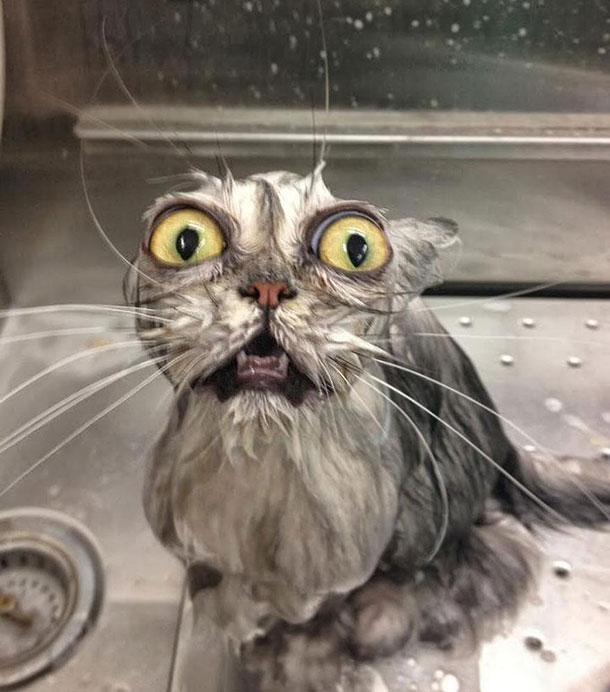 10. You're enjoying this.
[wp_ad_camp_2]
11. Looks like you're happy now.
12. Feels like my tail is going to fall off.
13. Don't go near me again.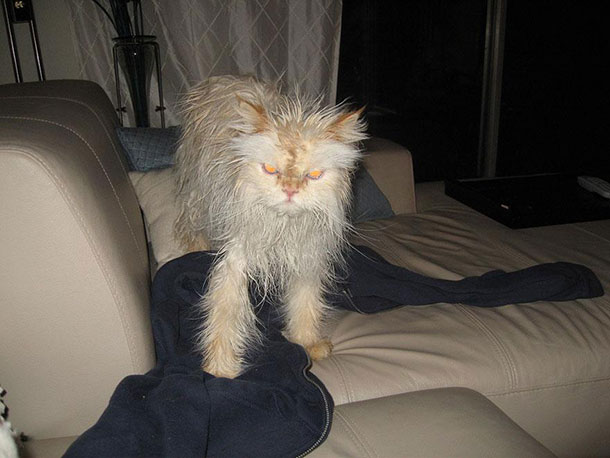 14. Now tell me what you think.
15. You're not nice.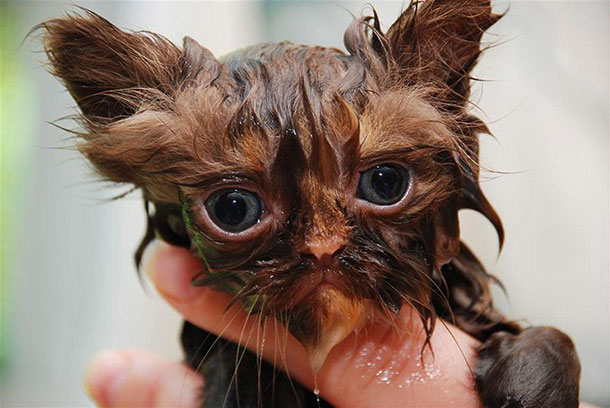 16. I'm so humiliated right now.
17. You don't understand me.
18. Almost done.
19. I'll bite if you go near me.
20. Just promise not to do this again.