Keep your feet cozy and happy with these 14 simple shoe tips and tricks! From waterproofing cloth shoes to patching up torn heel linings, these helpful shoe hacks will make you trot in your pair, old or new, much more comfortably from now on. Enjoy!

1. Apply bees wax to your cloth shoes to keep your feet dry.
Pinterest
2. Heel grips are great to stop your feet from slipping out of shoes.
Pinterest
3. Wrap fabric around your flip flop straps.
Pinterest
4. If your shoes squeak, add some baby powder to the inside.
Wikihow
5. For better traction, rub sandpaper on the soles of your new shoes.
Pinterest
[wp_ad_camp_2]
6. Stretch the tight areas of your shoes by simply filling freezer bags with water and placing them inside the shoes. Put them in the freezer overnight.
Better Made
7. If you have tight shoe straps, use moleskin to cushion them.
The Shoe Doctor Is In
8. Treat blisters on your feet by simply bathing them in some tea.
She Finds
9.
8Fact
10. Always go shoe shopping in the afternoon or evening as your feet can swell up to half a size bigger as the day goes on.
Flickr: rubygoes
11. Newspaper together with leather stretch spray can widen boots.
eHow
12. Prevent friction and blisters by adding gel deodorant to the inside of your shoes.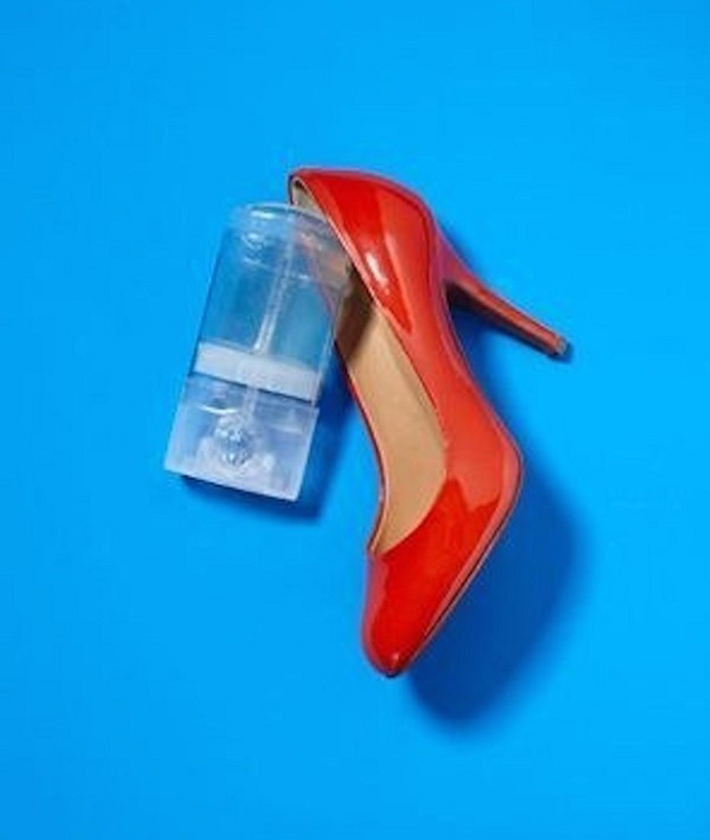 Pinterest
13. Denim is great to use for patching up torn heel linings.
Instructables
14. Here's another way to stretch your shoes: Put on some thick socks then the tight shoes. Then apply heat from the hairdryer for a few minutes. Keep the shoes on while they cool.
Coffee Light And Sweet