An Australian woman decided to fly to Thailand to tie the knot in a beautiful resort in Phuket. She wanted to make sure that her wedding day would be memorable and perfect. And that's definitely what happened.
A 3-year-old elephant showed up at the wedding ceremony. Delighted to see such a wonderful creature on her special big day, the bride walked up to the elephant. Then these hilarious moments ensued.
She got too close.
The elephant grabbed the bride.
Okay elephant, you may now eat the… no wait!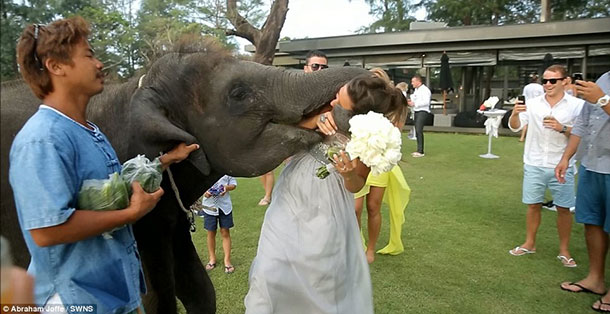 Don't worry. The bride's okay.
In fact she's giggling.
The elephant just wanted to give her a loving elephant embrace.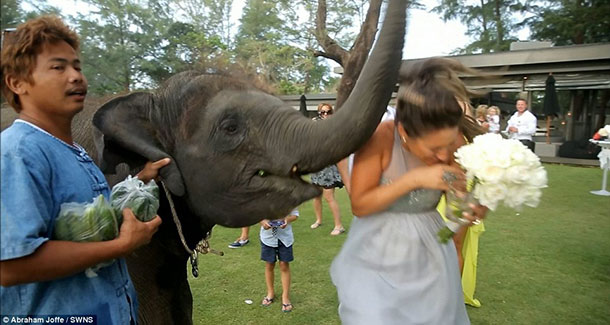 Although it still looks scary, but these hilarious loving moments with the elephant surely makes the wedding day more unique and memorable.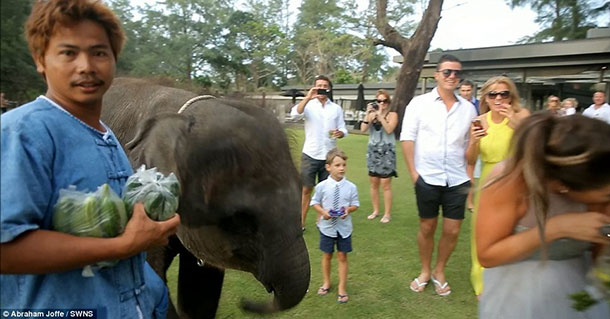 Source
[wp_ad_camp_2]