If you're seeking for stomach-churning, vertigo-inducing thrills, add these stunning places to your bucket list. These 50 marvelous spots from around over the world offer unbelievably stunning vertigo-inducing views.
Start listing down your favorites!
Trolltunga, Norway
Wikimedia/Jan Skrodzki
El Caminito del Rey, Spain
Wikimedia/Gabirulo
Haiku Stairs, Hawaii
Reddit
Huangshan Mountain, China
MARK RALSTON/AFP/Getty Images
London Eye, England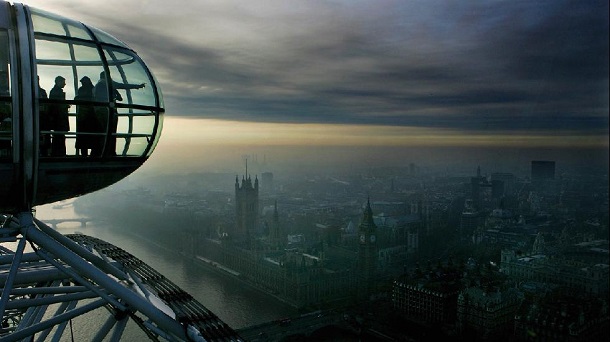 Daniel Berehulak/Getty Images
Blackpool Tower, England
Christopher Furlong/Getty Images
Burj Khalif Helipad, UAE
Mike Hewitt for Dubai Duty Free via Getty Images
Cabrio Bahn, Mt. Stanserhorn, Lucerne, Switzerland
Stanserhorn-Bahn/ www.stanserhorn.ch
Dinner in the Sky, Various locations
Dinner in the Sky
Eureka Skydeck, Australia
Scott Barbour/Getty Images
Grand Canyon Skywalk, Ariz
ROBYN BECK/AFP/Getty Images
High Roller, Las Vegas
JOE KLAMAR/AFP/Getty Images
Lomnicky Stit Observatory, Slovakia
JOE KLAMAR/AFP/Getty Images
Marina Bay Sands SkyPark Infinity Pool, Singapore
lickr/Sarah Ackerman
[wp_ad_camp_2]
Meteora, Greece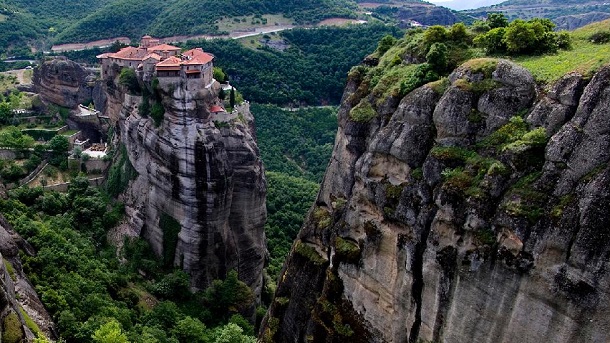 Milos Bicanski/Getty Images
Rio de Janeiro Cable Car, Brazil
Mario Tama/Getty Images
Sattel-Hochstuckli Skywalk, Switzerland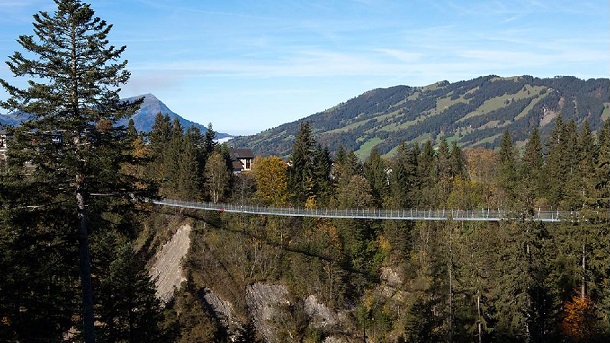 Wikimedia/Roland Zumbuehl
'Step Into the Void', France
JEAN-PIERRE CLATOT/AFP/Getty Images
Supertree Grove, Gardens by the Bay, Singapore
Roslan Rahman/AFP/Getty Images
Willis Tower SkyDeck, Chicago, Ill.
Scott Olson/Getty Images
Aiguille du Midi, French Alps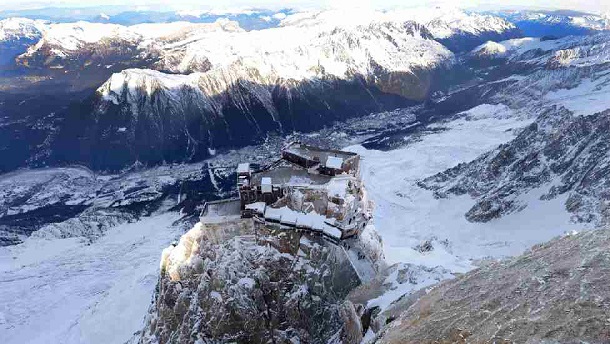 JEAN-PIERRE CLATOT/AFP/Getty Images
AlpspiX Platform, Garmisch-Partenkirchen, Germany
Johannes Simon/Getty Images
Aurland Lookout, Norway
Todd Saunders / Tommie Wilhelmsen
Capilano Bridge, Canada
Flickr/David J Laporte
CN Tower, Canada
Wikimedia Commons/Franklin Vera Pacheco
Dachstein Sky Walk, Austria
Wikimedia/Vorwerk
Eiffel Tower, France
LIONEL BONAVENTURE/AFP/Getty Images
Katskhi Pillar, Georgia
Flickr/Mr Nioradze
Langkawi Sky Bridge, Malaysia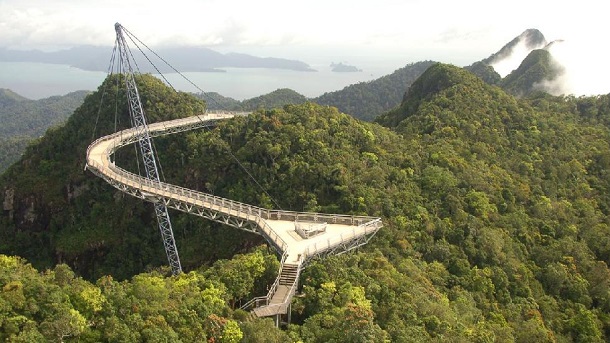 Flickr/dylwalters
Mokai Gravity Canyon, New Zealand
Mokai Gravity Canyon
Montserrat, Spain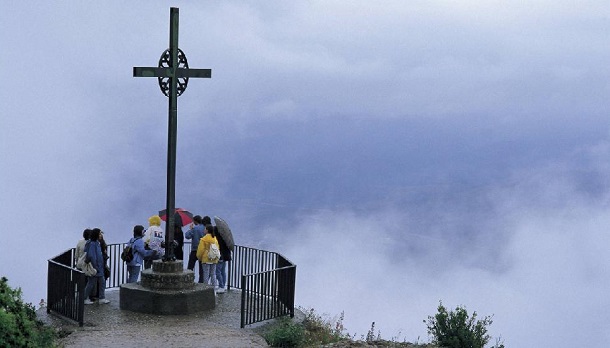 Luis Davilla/Cover/Getty Images
Paro Taktsang, Bhutan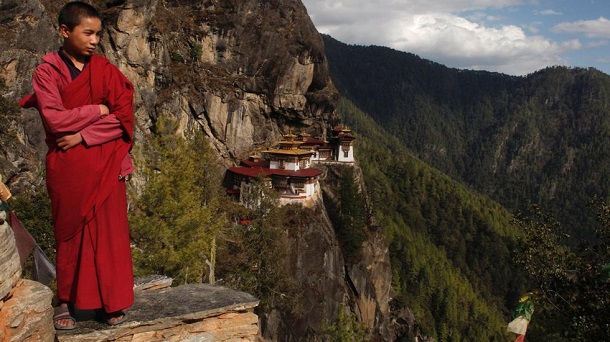 Paula Bronstein/Getty Images
Pikes Peak, Colo.
JOE KLAMAR/AFP/Getty Images
Prabalgad Fort (Kalavantin Durg), India
Flickr/Rohit Gowaikar
Preikestolen, Norway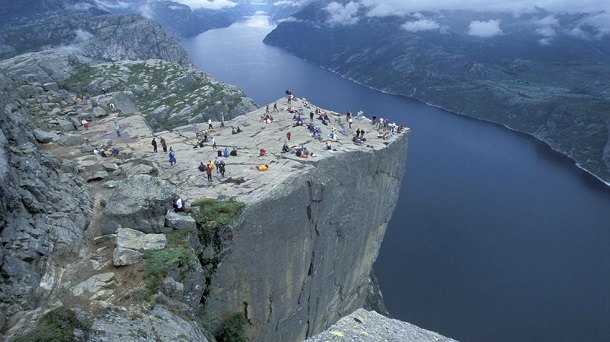 Casper Tybjerg/VisitNorway.com
Princess Tower, Dubai, UAE
Alexander Remnev/Caters News Agency
Sumela Monastery, Turkey
BULENT KILIC/AFP/Getty Images
The View at the Shard, England
LEON NEAL/AFP/Getty Images
Tianmen Mountain, China
Andrew Wong/Getty Images
Titlis Cliff Walk, Switzerland
FABRICE COFFRINI/AFP/Getty Images
Tren a las Nubes, Argentina
JUAN MABROMATA/AFP/Getty Images
Trift Bridge, Switzerland
Wikimedia Commons
Utah Olympic Park Ski Jump, Utah
GEORGE FREY/AFP/Getty Images
Wayna Picchu, Peru
Wikimiedia/Håkan Svensson (Xauxa)
White Pass and Yukon Route Railroad, Alaska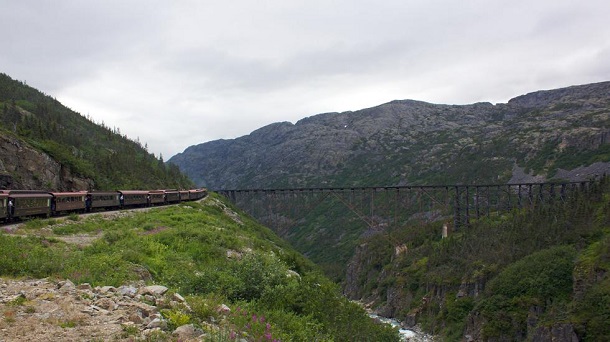 Wikimedia/Gerry
Zip Adventures, Colo.
Zip Adventures
Globen Skyview, Sweden
planetofimages
Hammetschwand Lift, Switzerland
Wikimedia/baumanns
Kingda Ka Roller Coaster, New Jersey
Wikipedia/Dusso Janladde
Yungas Road, Bolivia
WorldForTravel