It's time to expand your bucket list! Take your pick among these collection of stunning destinations and start planning your next unforgettable vacation. A visit to one, or two, or all of these 50 beautiful cities will definitely be one for the books!

1. Amsterdam, Netherlands
en.wikipedia.org
Amsterdam offers one of the world's highest qualities of life, a fact every one of its millions of visitors charmed by its famous Red Light District and stunning Van Gogh Museum would know.

2. Athens, Greece
onestep4ward.com
Athens is so much more than just ancient ruins, it also is a city of sunny streets, flower-line squares, and of course, home to some of the world's most incredible museums.

3. Bagan, Myanmar
www.heybrian.com
Many would say they've seen the best sunrise in the ancient city of Bagan. And they might just be right, just imagine the mist evaporating in the day's first light, revealing a near-endless plain of ancient pagodas.

4. Beijing, China
www.layoverguide.com
China's historical and cultural capital, Beijing is home to two of the most awe-inspiring places on Earth; the monumental Forbidden City and the Great Wall of China in the nearby mountains.

5. Berlin, Germany
peace.maripo.com
Berlin is among the few cities which have played such a pivotal role in recent history. It is also one of the most exciting cities in modern Europe with its legendary nightlife and vibrant restaurant scene.

6. Florence, Italy
miriadna.com
Home of Renaissance, Florence boasts one of the most incredible art collections in the world. Not to mention the gorgeous cathedrals, delicious Tuscan food, and rich, enchanting architecture.

7. Granada, Spain
en.wikipedia.org
Granada offers undeniable magic that is evident from its glorious Alhambra to the cobblestone streets of the Albayzín district.

8. Havana, Cuba
reardonmichael.com
Step back in time to a world of majestic pre-revolutionary buildings, classic cars, and the smell of home-cooking mixing with the sea breeze. That and more when you visit Old Havana.

9. Hội An, Vietnam
vovworld.vn
Hội An is a historic Vietnamese port. This UNESCO-recognized Old City offers a unique mix of Japanese, Vietnamese, and European influences.

10. Istanbul, Turkey
www.letsgodigital.org
Istanbul, the city where east meets west. Its millenia of history is evident from its monumental mosques to the city's bustling bazaars.

11. Jaipur, India
nationalgeographic.com
Jaipur, the capital of Rajasthan, is part of India's famous "Golden Triangle" featuring the Taj Mahal in Agra and New Delhi. Here you'll see some of India's most spectacular palaces and gardens.

12. Jerusalem, Israel
looklex.com
Jerusalem is an amazing crossroads of cultures, cuisines, and beliefs. The streets of the Old City is home to some of history's greatest persons and events.

13. Kathmandu, Nepal
ralphvelasco.com
Kathmandu is considered by many to be the gateway to the majestic Himalayas. The city is one of the most colorful on Earth with its mixture of sadhus, saffron-robed monks, and iconic prayer flags.

14. Kyoto, Japan
www.enjoyourholiday.com
Discover the true essence of traditional Japan as you explore Kyoto's (once the Imperial Capital of Japan) elegant tea-houses, gardens, and castles.

15. Lalibela, Spain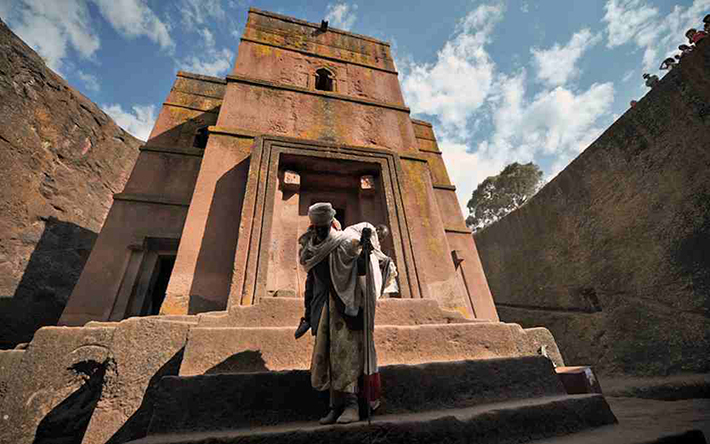 hiddenincatours.com
One of Ethiopia's great holy cities, Lalibela is famous worldwide for its unique and stunning collection of monolithic churches carved right into the rock below your feet.

16. Lhasa, China
capetown.china-consulate.org
Set against incense-filled monasteries and palaces, Lhasa, the spiritual center of Tibetan Buddhism, offers one of the most unforgettable views on Earth.

[wp_ad_camp_2]

17. Lisbon, Portugal
www.telegraph.co.uk
The sun, sea, and an enchanting and decadent atmosphere amid the sunny, colorful streets of the city's Chiado and Alfama neighborhoods – all that and more in Lisbon!

18. London, England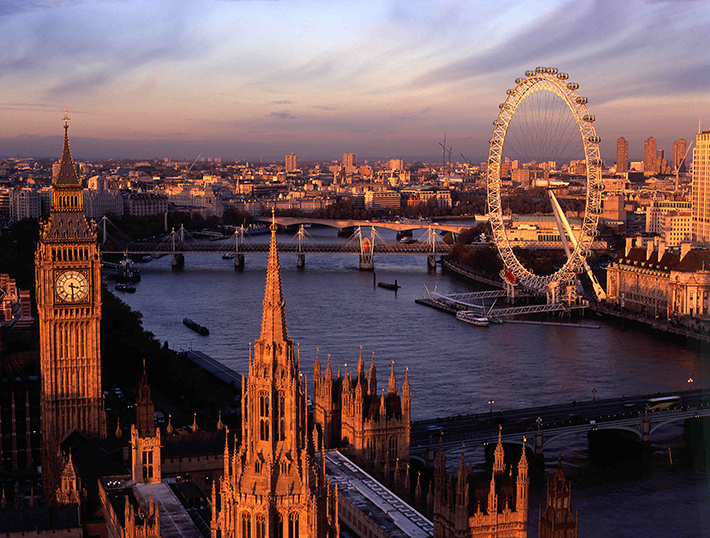 www.raileurope.com
Prestigious museums, famous street markets, and a bustling financial center makes London a must for many tourists!

19. Luxor, Egypt
www.getintravel.com
Luxor is set on the Nile and is one of the most stunning of Egypt's ancient cities. Its proximity to Karnak, Thebes, and the Valley of the Kings makes it the place-to-go for history-lovers around the world.

20. Marrakech, Morocco
www.laynekennedy.com
Endless, maze-like corridors full of vibrant souks, stunning architecture, and bubbling tagines around every corner are what awaits you in Marrakech.

21. New York City, USA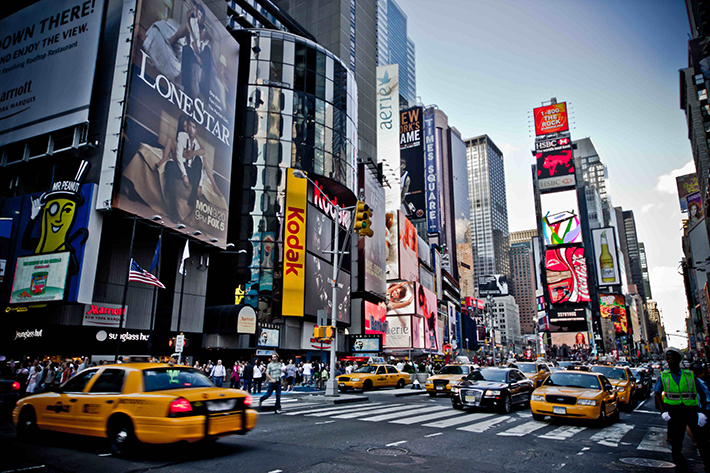 foodandwinetravel
Often called "Crossroads of the World", New York is known for its rich concentration of art, culture, cuisine, and business.

22. Paris, France
traveltripjourney.blogspot.com
Paris, the City of Lights, the most romantic place on Earth, is the place to immerse yourself in breathtaking museums, enchanting squares, and tons of quaint cafes.

23. Petra, Jordan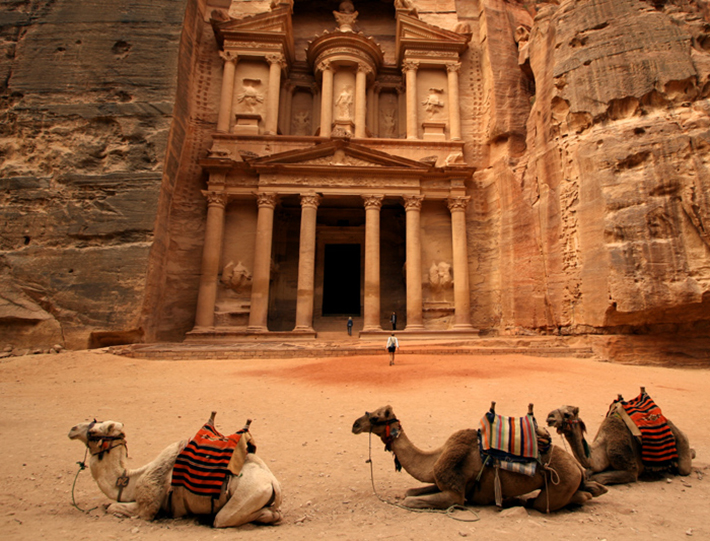 funwonders.blogspot.com
Petra is among the world's great ancient cities. Its stunning monumental rock-cut buildings set in the midst of an epic, wind-swept desert is definitely a must-see!

24. Rio de Janeiro, Brazil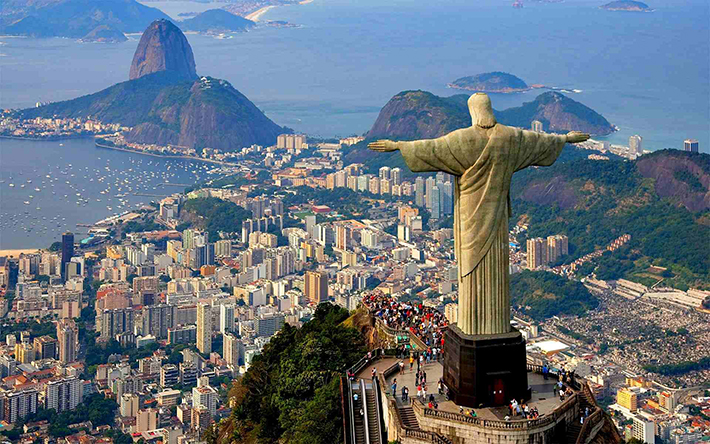 hdw.eweb4.com
A visit to Rio de Janeiro will be an experience for all five senses! Its world-famous Carnival, iconic skyline, and famous beaches make Rio one of the most beautiful cities in the world.

25. Rome, Italy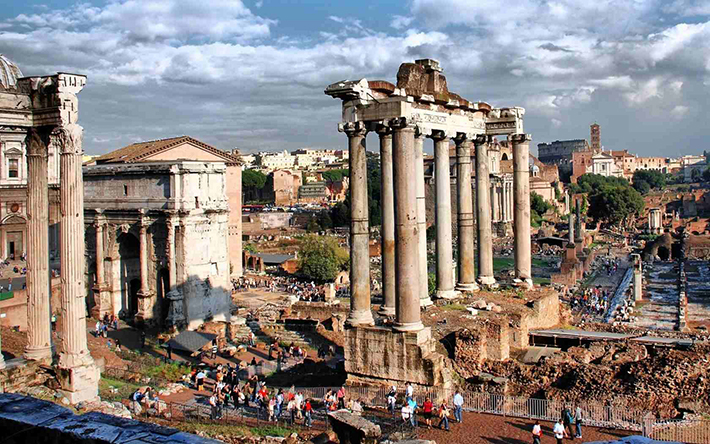 travelthee.com
No city on the planet combines art, cuisine, and ancient history quite like Rome! It's like exploring the world's largest open-air museum.

26. Seville, Spain
holeinthedonut
The crown-jewel of imperial Spain, Seville offers picturesque views with its charming streets lined with orange blossoms, Moorish castles, and some of Spain's famous tapas joints.

27. Tokyo, Japan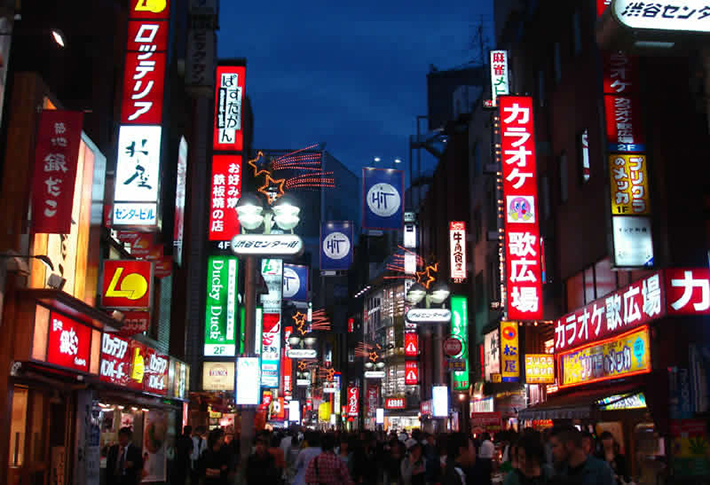 gallivantguide.com
The city of Tokyo seems straight from the future. But this glittering metropolis of 13 million is not only a Mecca for shopping, foodies, and partiers, it's also a great place to visit for people looking to experience some truly peaceful shrines and gardens.

28. Varanasi, India
www.thedivineminimalist.com
One of India's holiest cities, Varanasi is definitely a true experience for the senses. The sunrise as the ghats on banks the Ganges fill up with holy men, pilgrims, and locals is a sight you'll never forget.

29. Vatican City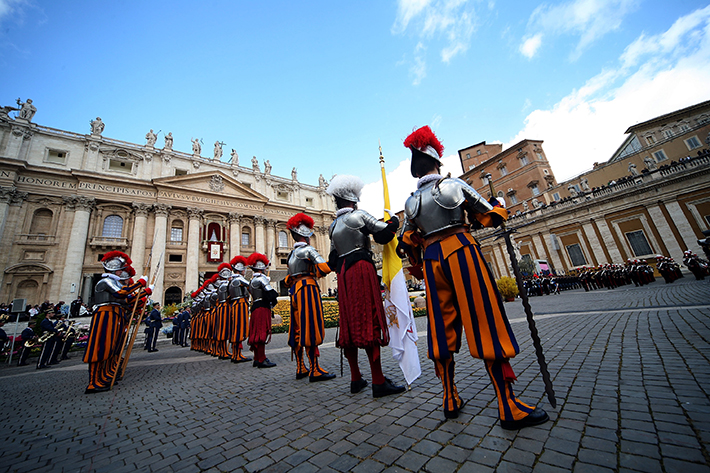 observer.com
The Vatican is a city within a city. Home to the Roman Catholic Church, the columns and cupola of St. Peter's Square are enough to take your breath away.

30. Venice, Italy
juicylivingtour.com
Picturesque canals, grandiose basilicas, colorful homes and cozy wine bars – there's nowhere else quite like Venice.

31. Antigua Guatemala, Guatemala
www.panoramio.com
Magical, that may just be the best word to describe Antigua Guatemala. Visitors can explore the ruins of monasteries and beautiful colonial churches under the gaze of the three watchful volcanoes that dominate the horizon.

32. Bangkok, Thailand
thailandnude.blogspot.com
Bangkok truly has something for everyone, from its peaceful temples to exotic markets and rowdy nightclubs. Bangkok has become so popular, in fact, that it beat London as 2013's most-visited city.

33. Budapest, Hungary
hungarianelite.tumblr.com
Over the years, Budapest has seen the rise and fall of countless empires, all of which left a trace on this city often considered to be the most beautiful in Europe. Add a vibrant nightlife scene and plenty of hot springs and you've got yourself an amazing recipe for travel bliss.

34. Buenos Aires, Argentina
en.wikipedia.org
Often called the Paris of South America, Buenos Aires boasts of its downtown's wide avenues, colorful homes and the tango clubs of Barrio La Boca, making it a place to savor!

35. Cartagena, Colombia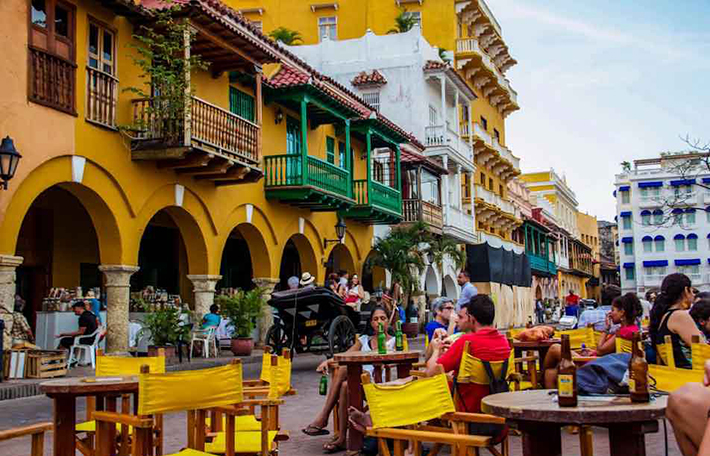 discoveringice.com
Cartagena is a colonial city located on
Colombia's Caribbean coast. It has a history filled with explorers, pirates, and royalty. It's also a UNESCO-recognized Old City and is every bit as enchanting as you'd expect.

36. Cusco, Peru
www.bluecommunity.info
Cusco is the main entry point for those looking to explore the Andes and Machu Picchu. Cusco is a World Heritage city full of historic temples, monasteries, and gorgeous colonial homes.

37. Dubrovnik, Croatia
The walled city of Dubrovnik is the jewel of the Adriatic. Its Old City (a World Heritage Site) is one of the most picturesque areas in all of Europe. And it's beaches, well, let's just say they're beyond gorgeous!

38. Las Vegas, USA
worldoftravelusa.com
Viva Las Vegas! Sin City is a favorite among national and international visitors who are drawn by the city's incomparable mix of famous restaurants, fine hotels, and over-the-top casinos.

39. Lyon, France
www.en.lyon-france.com
Lyon is a World Heritage city that dates back to Roman times. It's best to visit the city during the Fête des Lumières when the cathedrals, gardens, and streets are illuminated by thousands of lights.

40. Mexico City, Mexico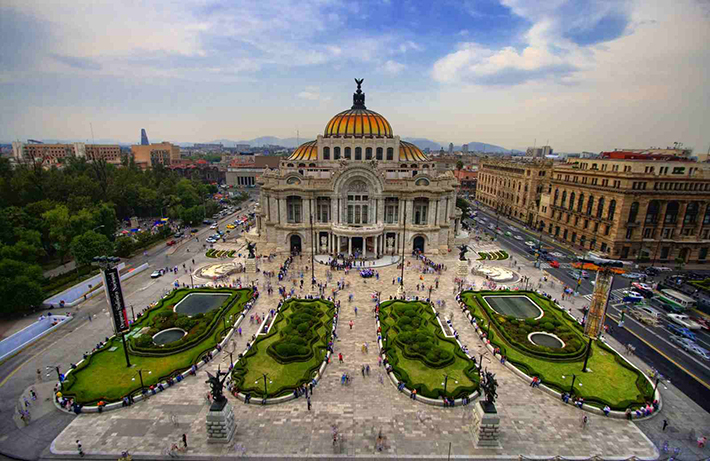 iitmexico.tripod.com
The city is a delightful chaos of sights, sounds, and colors! Mexico city is home to over 20 milion people. It offers beautiful colonial architecture, nearby ruins, and some seriously good food.

41. Mont Saint Michel, France
en.wikipedia.org
Every year, over 3 million annual visitors visit Mont Saint Michel. And every one of them can attest that there are few sights quite as evocative or romantic as the spire of Mont Saint Michel Abbey rising above the tranquil Normandy coast.

42. Oia, Greece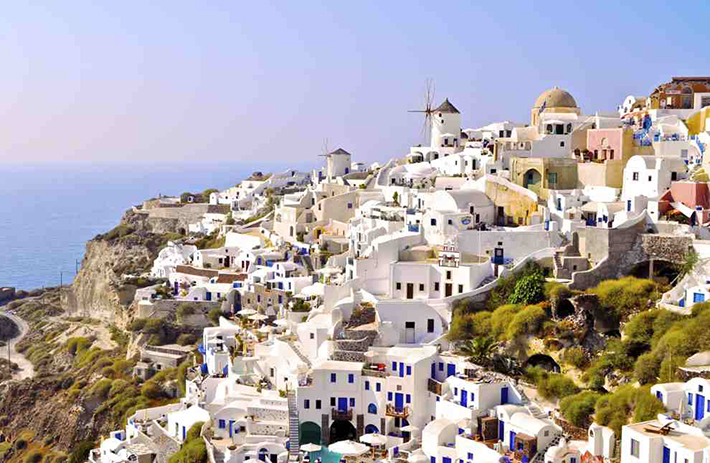 www.nationalgeographic.com
Oia is famed for its gorgeous white and blue homes cascading down to the sea. This most famous town on the Greek island of Santorini offers stunning sights that are just postcard perfect!

43. Prague, Czech Republic
flexitreks.com
Prague is one of the most-visited cities in the world. Its mix of history, stunning architecture, and hearty cuisine makes Prague a must for travelers searching for the soul of central Europe.

44. Samarkand, Uzbekistan
dxnews.com
Samarkand is an ancient Silk Road city. It offers one of world's most beautiful examples of Islamic architecture with the madrasas and mosaics of the monumental Registan square.

45. San Francisco, California
aranaconsultores.com
San Francisco's historic buildings, beautiful natural parks, and acclaimed cuisine make it the undoubted star of the American west coast.

46. Siem Reap, Cambodia
en.wikipedia.org
Siem Reap's laid-back bohemian-backpacker vibe and tasty food make it a worthy destination. Not to mention to the stunning ancient city of Angkor Wat!.

47. Singapore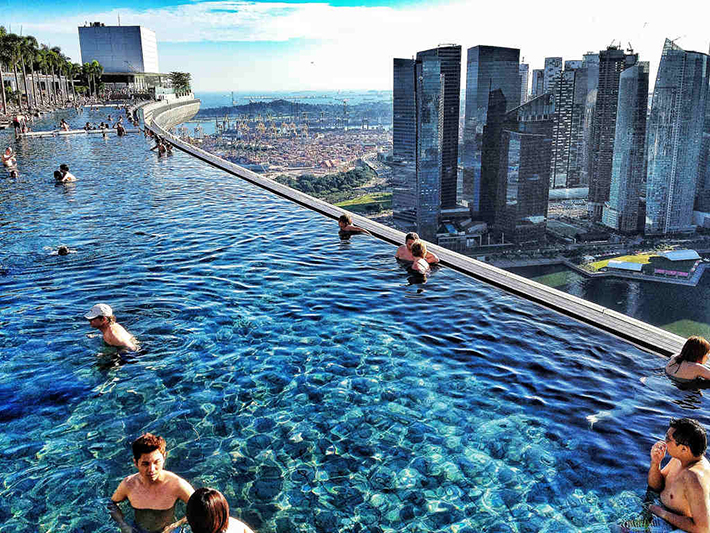 viaggi.hdmagazine.it
Singapore is a place that needs to be experienced. Aside from it's stunning modern architectural gems, it's also a must to try what is arguably the best street food in the entire world.

48. Sydney, Australia
gulliver.travel
From its iconic Opera House to its famous beaches, Sydney knows just how to perfectly combine the natural and the urban and leaves no doubt about its place among the greatest cities on Earth.

49. Vienna, Austria
en.wikipedia.org
Vienna is consistently voted as one of the world's most livable cities. This majestic Imperial city is full of beautiful palaces, manicured gardens, and elegant cafes.

50. Zanzibar, Tanzania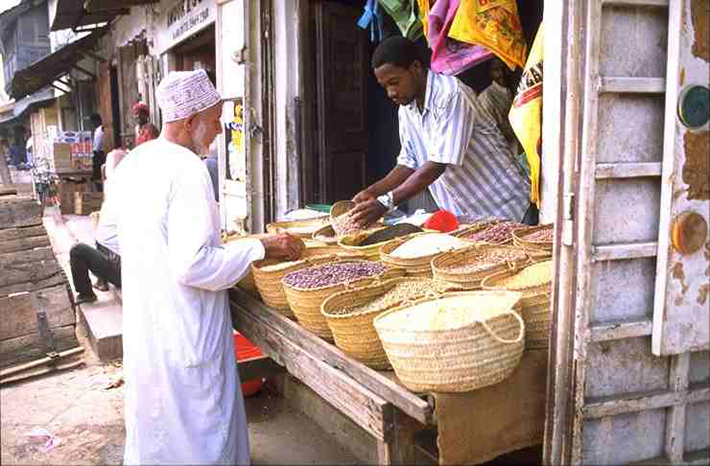 en.wikipedia.org
Famous or its white-sand beaches and mix African, Arab, and Portuguese influences, the ancient city of Zanzibar is one of Africa's top destinations.
H/t Huffington Post