A group of artists from Thailand called Ban-Hun-Lek has been creating amazing sculptures made from scrap metals. This has been their hobby since 2000.
They collect discarded bolts, screws, spark plugs, nuts and other parts, and weld them together to create custom sculptures. Here are some of their best works:
The Incredible Hulk
This incredible sculpture is just nuts (literally)!
The intricate detail is so impressive!
They started creating these scrap metal sculptures as a family hobby. It has now grown into a family business.
WALL-E from Disney Pixar
The minions from Despicable Me
Captain Davy Jones of the Pirates of the Caribbean
Ban-Hun-Lek

[wp_ad_camp_2]
Iron Man
Hippo
Alien Vs. Predator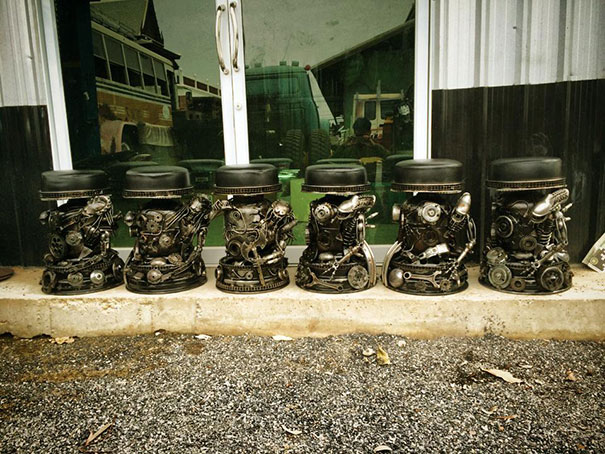 Ban-Hun-Lek

Ban-Hun-Lek

Chucky
Elephant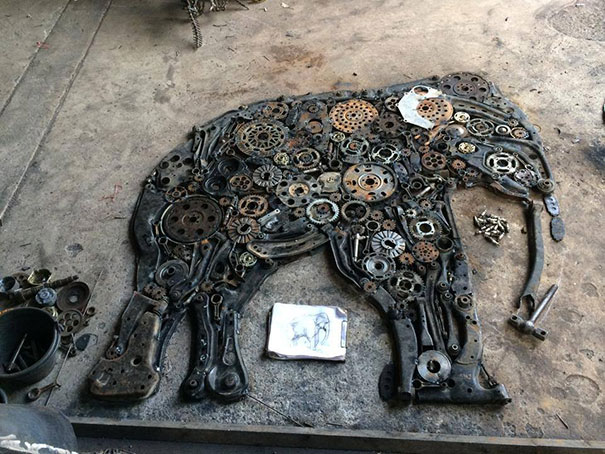 Double neck guitar
Optimus Prime from Transformers
A relaxed scrap metal Buddha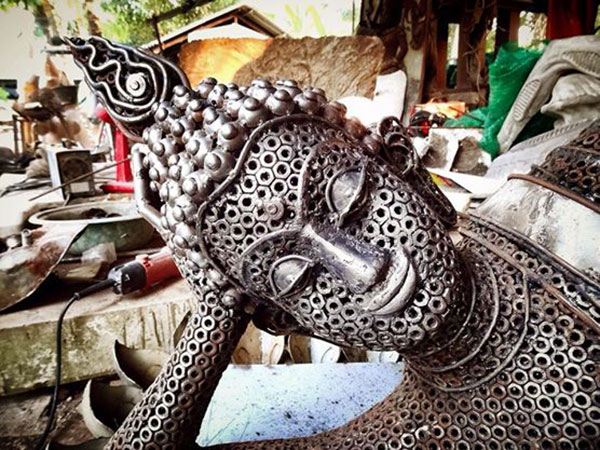 Credit: Ban-Hun-Lek | Website: Old Steel Art | via visualnews