Now this looks comfy!
Ahh, so relaxing.
Nappin' cuddles for days!
[wp_ad_camp_1]
"I love my human…"
This is just too cute!
Awww!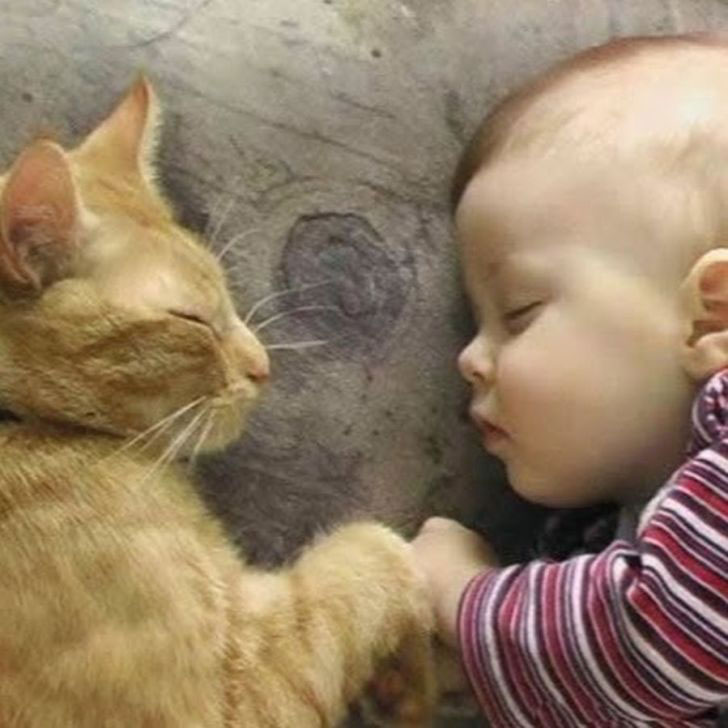 Wonder who will wake up first?
Oh to be that age again…
The cat isn't ready to sleep just yet, she wants to make sure her human is fully asleep first.
So adorable…