If you're looking to make a couple of home upgrades but you're a little tight on the budget, don't worry. Because with these 19 simple yet creative DIY projects, you'll be making interesting home pieces without ripping a hole in your wallet. Oh, and, you'll be making them with cinder blocks as the main star! Yes, they're quite unsightly but prepare to change your mind once you see how these concrete chunks can be easily transformed into beautiful home creations. See for yourself!
1. Create a surprisingly unique seasonal sculptures with cinder blocks and tea lights.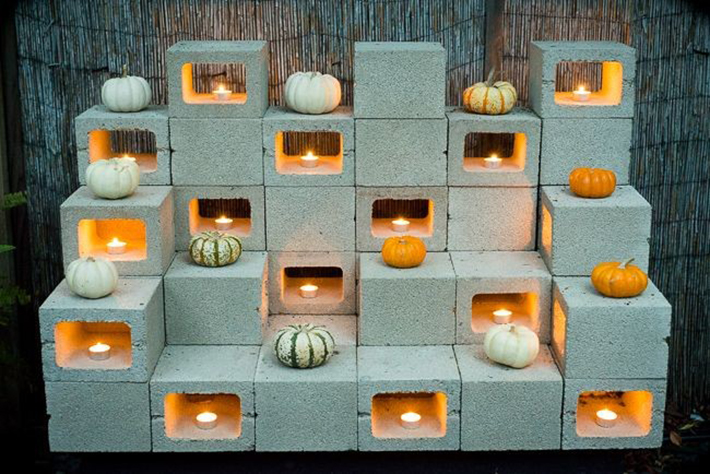 The Horticult
2. Add a bench to your porch by combining cinder blocks with wooden boards. Toss in some pillows, maybe a splash of color to make it comfy!
The Basement
3. See? A little paint can do the trick! Now your cinder blocks bench look interesting on outdoor furniture.
HomeTalk
4. Not to mention wooden boards and cinder blocks make pretty great shelves, too!
Home Shalom
5. Make delicious kebabs on a DIY charcoal grill.
Little Kitchen That Could
[wp_ad_camp_2]
6. Roast marshmallows over a homemade fire pit!
Must Add Fabric Softener
7. Put together some planters for an off-beat embellishment.
Saf Affect
8. Make yourself a modern desk!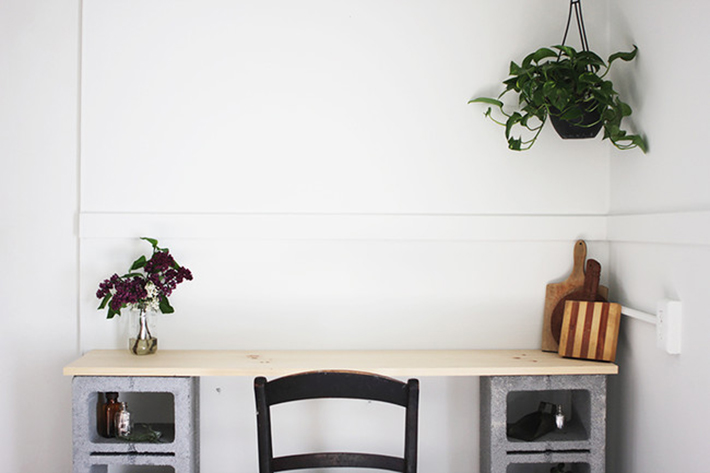 The Merry Thought
9. How about a rustic touch to the living room?
Maiko Nagao
10. Use cinder blocks as a platform bed.
Design Tripper
11. Arrange your favorite boks with these bookcases and bookends.
Mindful of Beauty
12. Give your feathered friends a sweet hangout spot.
Design Related
13. Keep your firewood in this cheap and simple storage solution.
Pinterest/Chris Martin
14. Use cinder blocks to keep unwanted pests (and pets, that's not a guarantee though) from your garden.
Grow And Resist
15. Add a touch of charm to your backyard with this raised garden bed.
HubPages/Izzy M.
16. Stack some cinder blocks to create this cute staircase to your backyard.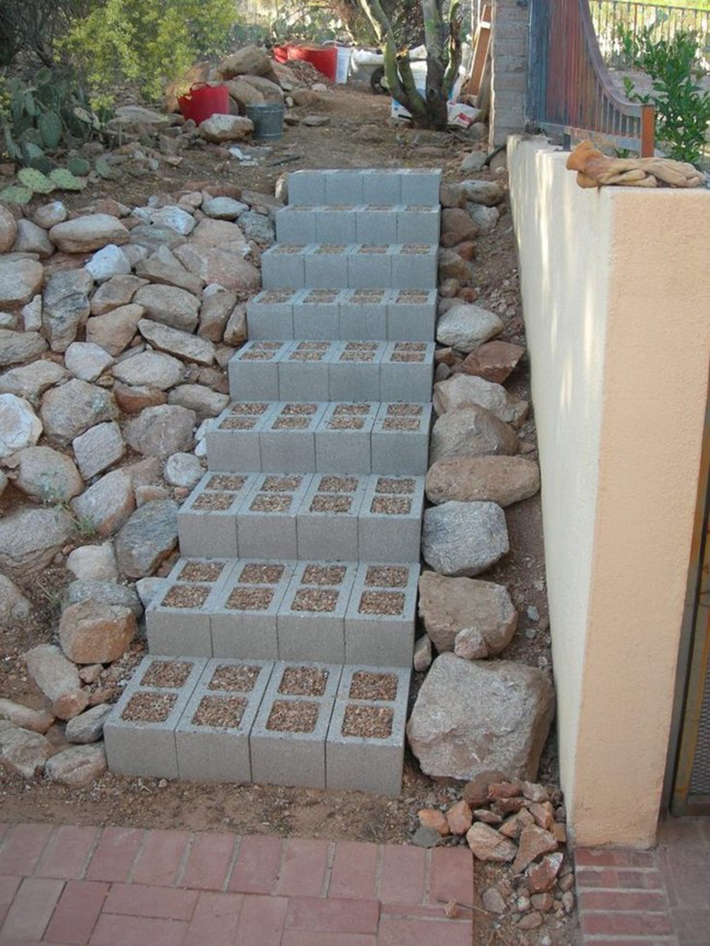 The Figure 5
17. This cinder block creation can support heavy fish tanks.
Random Bits Of Projects
18. How's this for an industrial chic bedside table?
NY Meta
19. You're a plank and 2 cinder blocks away from a pretty kitchen storage solution.
The Design Page