Here's an incredible collection of some of the most outstanding photographs in history that were colorized to put them back to life. If you enjoy this one, please share with your friends.
Cherry Blossoms in bloom, Washington DC, (1925)
Courtesy of the Library of Congress Prints and Photographs Division Washington, D.C.
A Finnish soldier practices maneuvers in the winter snow at a military dog training school during the Finnish-Soviet Continuation War. Hämeenlinna, Finland. February 1941.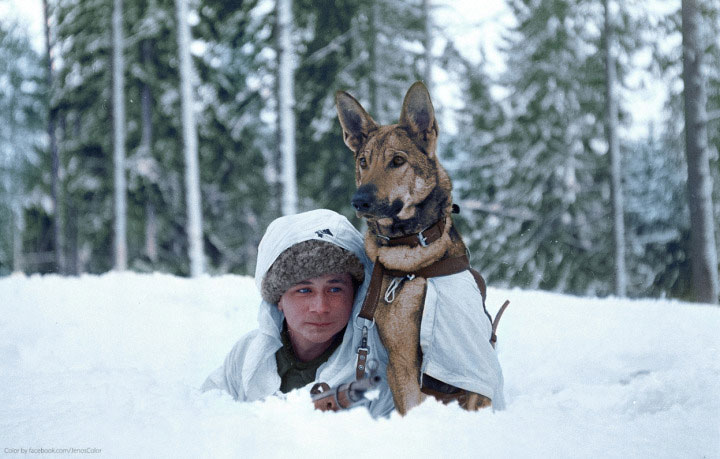 Girls delivering ice, (1918)
danarkeller
Operation Overlord, (June 1944)
U.S. Coast Guard Collection in the U.S. National Archives
Duck Dynasty, (1926)
Boston Public Library, Leslie Jones Collection
Sharon Tate a few years before her 1969 murder by the Manson family.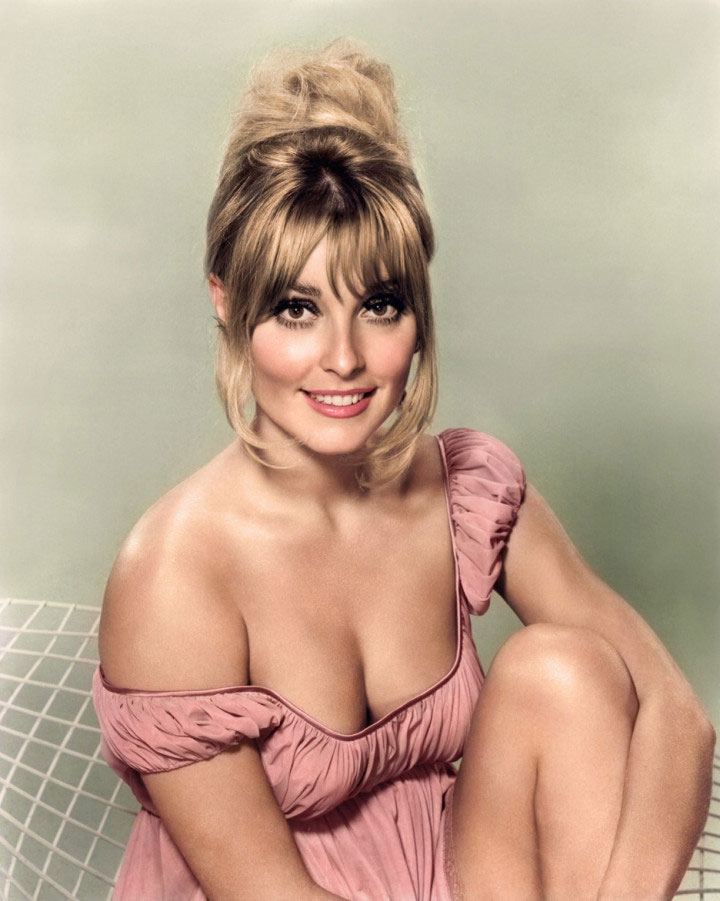 The Jersey Shore circa 1905. "Boardwalk at Asbury Park."
[wp_ad_camp_2]
Manhattan at sunset from the George Washington Bridge, (December 1936)
Edson Arantes do Nascimento, Soccer legend Pele. Sao Paulo, (1958)
The Romanov sisters: Grand Duchesses Maria, Olga, Anastasia, and Tatiana, (1910)
Wilbur Wright (of the Wright Brothers) clings to his damaged flying machine after an unsuccessful trial on December 14, 1903.
reddit
Flipping Burgers, (1938)
College students pile into a Volkswagen Beetle, (c. 1965)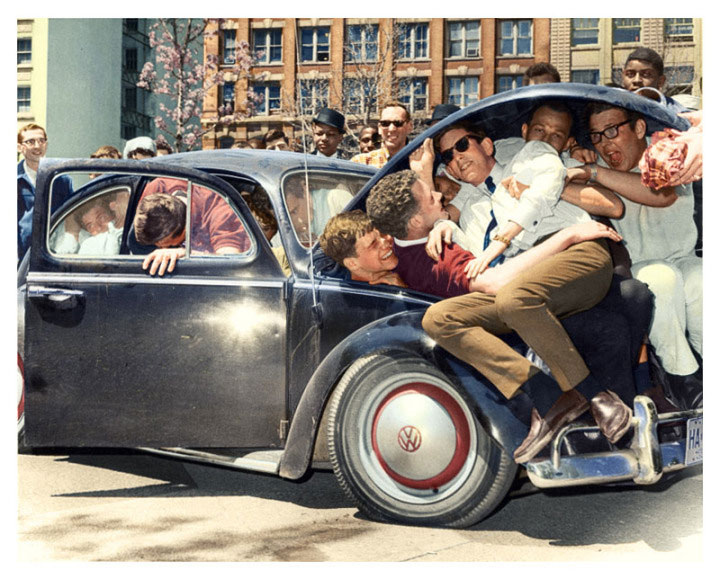 Hot dog stand in North End, Boston, (1937)
hefty.co
Clint Eastwood works on his 1958 Jag XK 120, (1960)
War Paint, 1944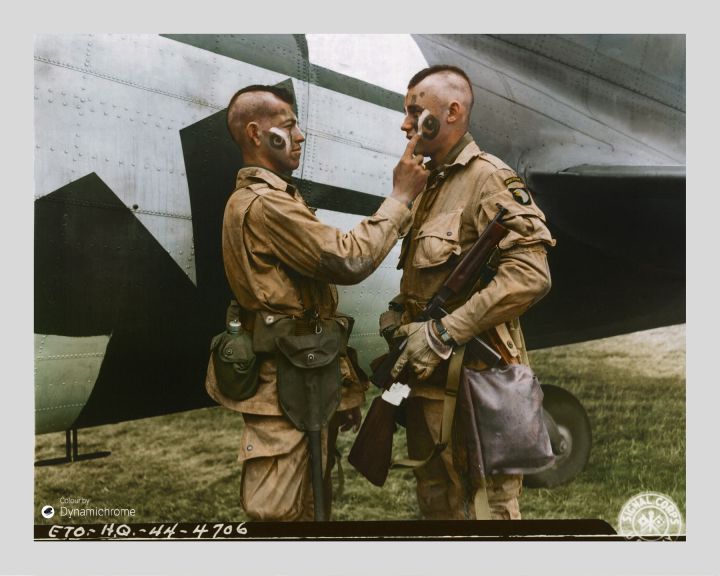 Times Square on D-Day, 1944
Unemployed men outside Al Capone's soup kitchen in Chicago during the Great Depression, (1931)
Lunch Time, (1908)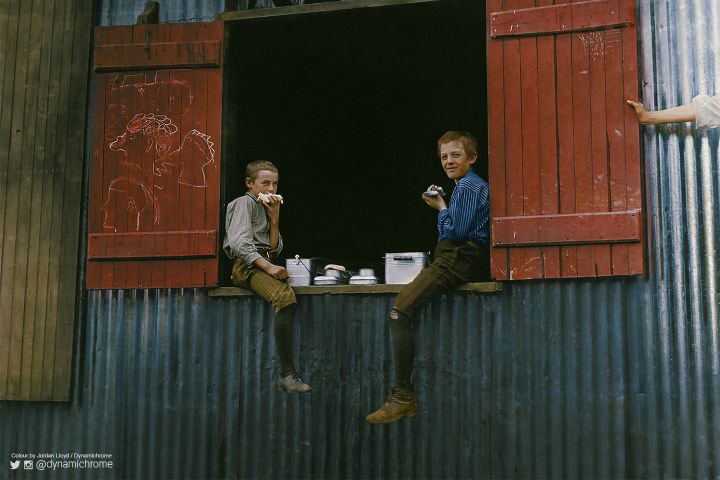 reddit
A Nihang Bodyguard, (c.1865)
Piles of snow on Broadway with an ironic ad, after storm, New York, (ca 1905)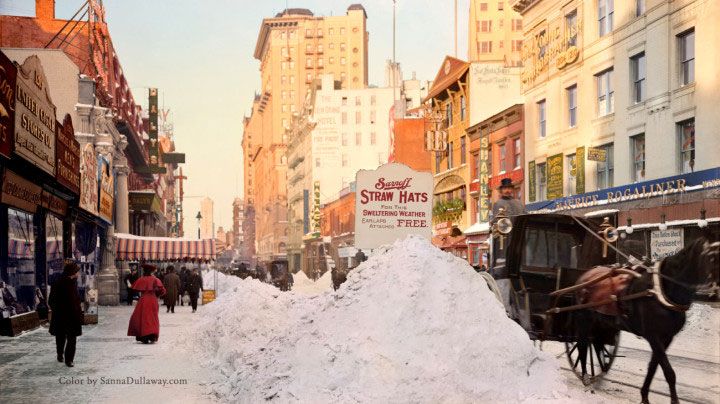 earthlymission
A small child with a puppy at Point Pleasant, West Virginia, (1943)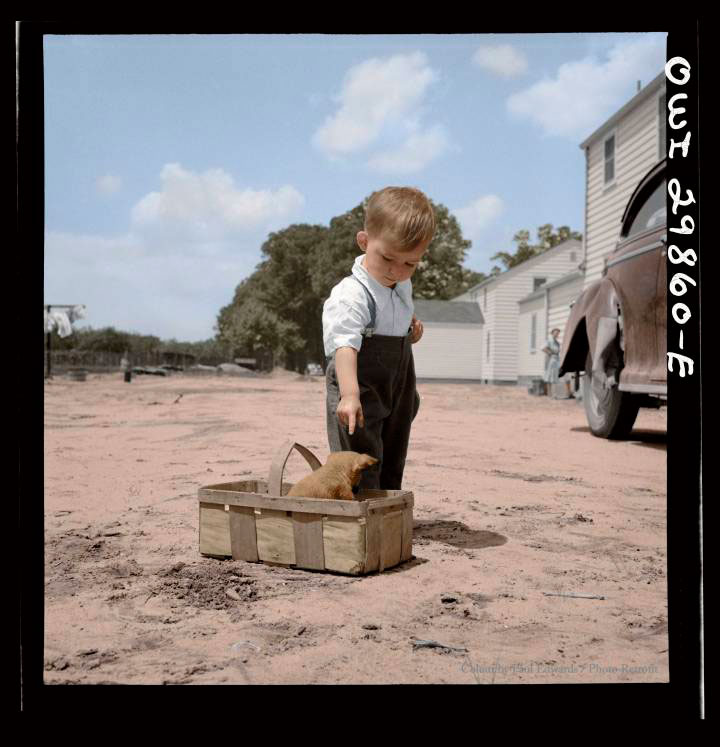 Easter Eggs for Hitler, 1944
zuzzah
The Flatiron Building, 1905
A group of bootblacks gather around an old Civil War veteran for a wartime story in Pennsylvania, (1935)
reddit
Mardi Gras, New Orleans, 1907
A child of a migrant family lies sick in Yakima Valley, Washington, (1939)
Street musicians of Amsterdam, Kaatje and Christiaan Britting (ca. 1885)
View from Capitol in Nashville, Tennessee, during the Civil War (1864)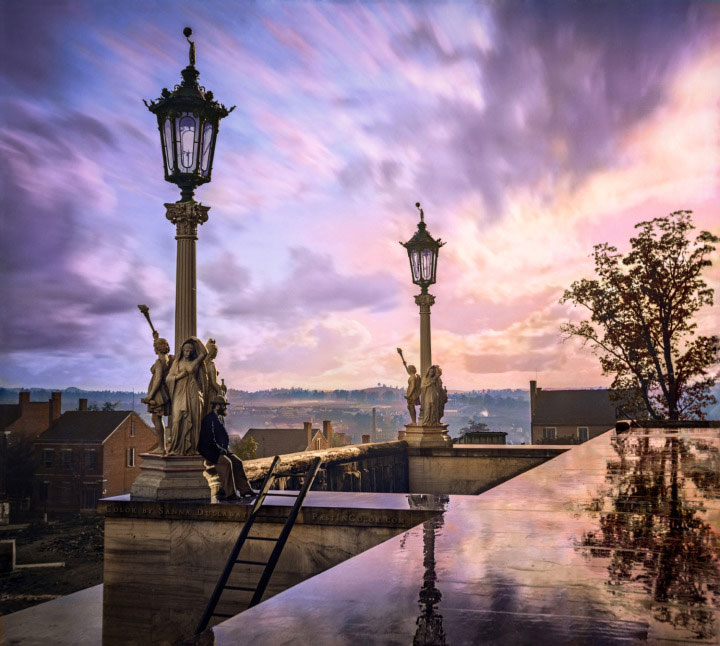 reddit
Crowded Bunks in the Prison Camp at Buchenwald (1945)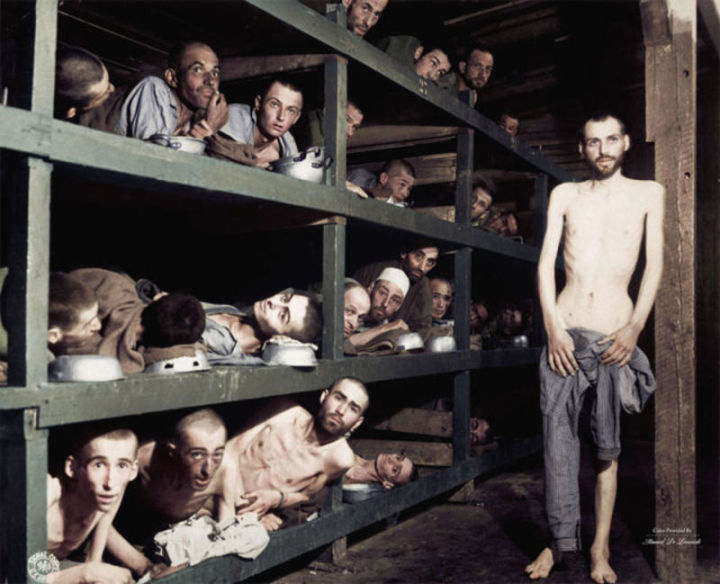 konbini
Construction of the Golden Gate Bridge in San Francisco, (ca. 1935)
"Here lies an unknown English Lieutenant killed in air combat" – Western Desert, Egypt, (1941)
Titanic sinks April 15, 1912. Newspaper boy Ned Parfett sells copies of the evening paper bearing news of the disaster. (April 16, 1912)
Colorized by Dana Keller/History in Color
Otto Frank, Anne Frank's father and the only surviving member of the Frank family revisiting the attic they spent the war in, 3 May 1960
Colorized by Laiz Kucznski
Painting WWII Propaganda Posters, Port Washington, New York – 8 July 1942
Colorized by Patty Allison/Imbued with Hues
Times Square, 1947
Colorized by Jordan J. Lloyd/Dynamic Chrome
Two survivors of the Battle of Gettysburg at the 50th anniversary reunion, July 1913
Colorized by Photo Retrofit