If there's one thing the vast majority of men are insecure about, that's their genital size. Even when they hear from others that size doesn't matter, they still obsess over it, which is why they are continuously trying to find ways to do something about thinking that it's going to impact sexual satisfaction.
What's interesting is the fact that a recent report conducted by UCLA has shown that only fourteen percent of women wished their partner's penis was bigger, while almost eighty-five percent of them were actually quite satisfied.
But still, it didn't stop a lot of men from seeking the solution to this "issue". Namely, some of them have decided to turn to male enhancement supplements to see if they will notice any improvement. But the question is, do they really work? Here's what we found out!
Everything You Need To Know About Male Enhancement Pills
What Have We Uncovered So Far?
A vast majority of male enhancement supplements that can be found on the market are frequently labeled as dietary supplements. According to the manufacturers, most of these supplements can increase blood flow to the penis with the goal to increase the duration of the erection. Additionally, they can also enhance overall stamina, arousal, and performance. Most of these pills contain various natural ingredients and below we will enumerate some:
Maca root, a plant that can be found in Peru

Yohimbe extract, an herbal supplement from Western Africa

Ashwagandha, a shrub normally utilized in Ayurvedic medicine

Black ginger extract
Do These Supplements Really Work?
As mentioned in the beginning, for decades, men have been trying to find ways to improve libido and enhance sexual function. Practically every culture offers a variety of different pills and remedies that can change things for the better when it comes to this.
But unfortunately, the evidence related to these supplements is pretty limited. That's precisely one of the reasons why so many people are wondering whether these supplements are truly effective?
And there's no answer to this question that is one hundred percent reliable and accurate. At the end of the day, it all comes down to the whole notion behind the product, along with the desired result. 
Nowadays, men can stumble upon numerous male enhancement methods that have been approved by scientists, that are considered safe, yet that can increase the size of the penis permanently.
In terms of male enhancement supplements, their goal is to boost blood flow to the penis because that's something that's going to cause a longer-lasting and thicker erection. This is the concept behind some of the most popular male enhancers, like Cialis (tadalafil) and Viagra (sildenafil). 
Pros And Cons Of Male Enhancement Supplements
To those who are new to these things and do not have a lot of information, this whole process of getting themselves familiar with these pills can be very overwhelming, mostly because there's a lot of misinformation out there.
Keep in mind that every medication and supplement comes with certain risks, so make sure to gather all important info before you purchase anything. Below, we'll talk about the pros of male enhancement supplements:
Some of them can instantly encourage penis growth and at the same time, increase testosterone and libido levels. Just do not forget that from a medical point of view, no man can reach his full potential unless the supplements he buys contain guarana, mint extract, and Arctium extract. Those that do not contain them are not as efficient.

Men enhancement pills that have these ingredients eliminate toxins from the veins, which means that the veins can effectively transport the blood quicker and better.
What About The Cons?
Just like every other supplement, these also come with certain risks and below we'll mention some:
Not all ingredients are known – A vast majority of the supplements claim to have certain ingredients, however, that doesn't mean that they've included everything that's inside which can be pretty dangerous, particularly if you're allergic to some, or are considered unsafe.

Potential drug interactions – You have to be extra careful with these supplements if you're already taking some medications due to the fact that these things could potentially interact with other medicines. 

Harmful side effects – There are some manufacturers of these pills that are not very open about the methods they've been using while making these products, hence, so you can never tell how your body will react to them.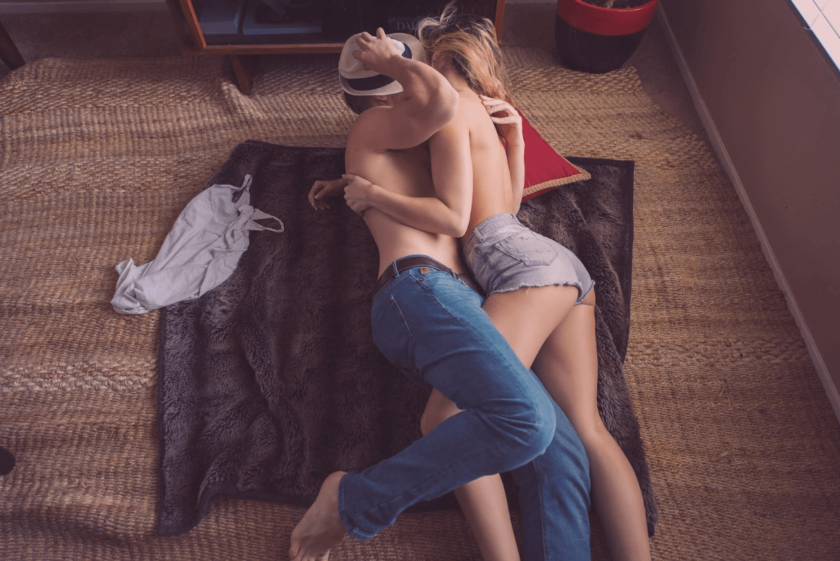 As you can see, there are both positive and negative sides to male enhancement supplements. It's up to you to decide whether you will obtain them or not, but before you make any decisions, just be sure to talk to your physician first.