Don't judge a house by its door. You won't be able to guess what's inside the ordinary looking door of this garage-looking house, until you see the inside and… WHOA!
The owner's name is Jérémie Buchholtz, a photographer and apparently a very creative one. He has a very limited budget, so he bought an old garage and with the help of his friend and architect Matthieu de Marien transformed it into something incredibly beautiful and stylish.
Take a good look and be amazed.
It looks ordinary outside.
But once the door is opened. The magical place inside starts to unveil.
Amazingly furnished with stylish furniture.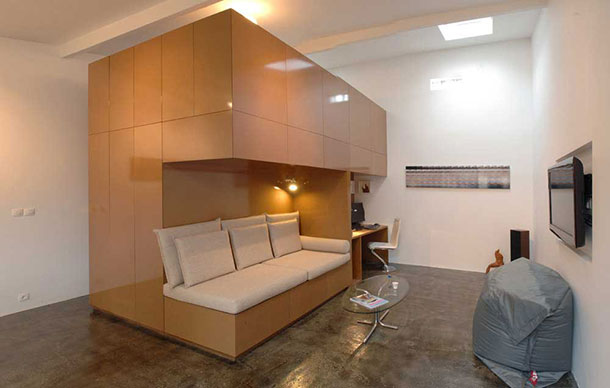 With a very cozy little nook.
[wp_ad_camp_2]
A nice kitchen and dining table.
Just an amazing house set up and lay-out. Everything in its perfect place.
A very comfortable bedroom.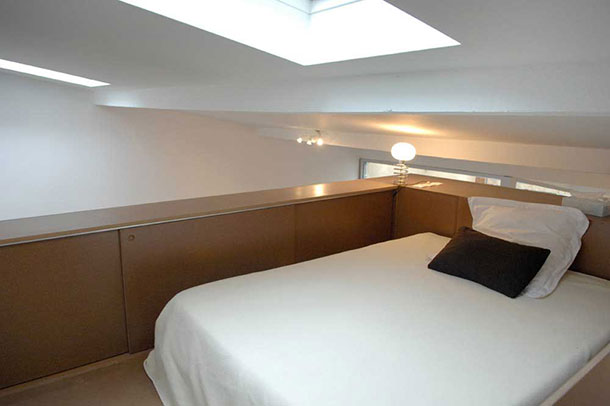 The shower room.
Watch the video to complete your viewing experience.
To learn more about Jérémie Buchholtz you can visit his website at Buchholtz-Photo.com.