Most of us know that when a woman turns down a man's proposal, it just sucks for the man. But in some parts of the world, saying "no" comes with horrifying consequences.
The images of Pakistani women below were victims of acid attack after they turned down a marriage proposal. The men were supposed to love these women for life. But they instead disfigured them for life.
Emilio Morenatti took all of these photos to raise awareness on violence against women, giving these long-silent victims a voice.
Irum Saeed, 30
Photo by Emilio Morenatt
Irum was 18 years old when a boy she rejected for marriage threw acid on her in the middle of the street. She has had 25 corrective surgeries.

Kanwal Kayum, 26
Photo by Emilio Morenatt
25-year-old Kanwal was burned with acid by a man whose marriage proposal she turned down. This photo was taken one year after the attack.

Shahnaz Bibi, 35
Photo by Emilio Morenatt
Shahnaz was 25 when she was doused in acid by a relative during a family dispute.
[wp_ad_camp_2]

Najaf Sultana, 16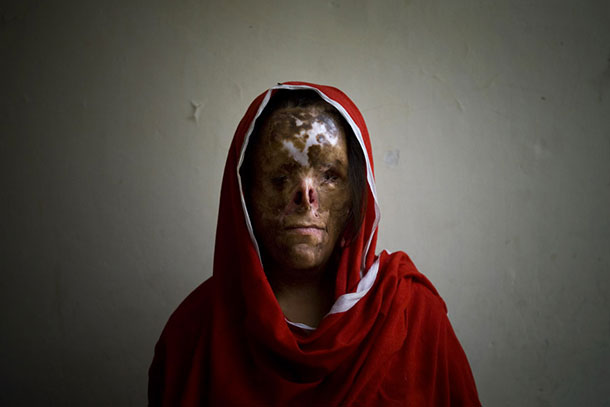 Photo by Emilio Morenatt
Najaf was only 5 when her father burned her with acid while she's sleeping. He didn't want another girl in the family. Her parents abandoned her after the attack. Najaf is now blind and lives with her relatives.

Saira Liaqat, 26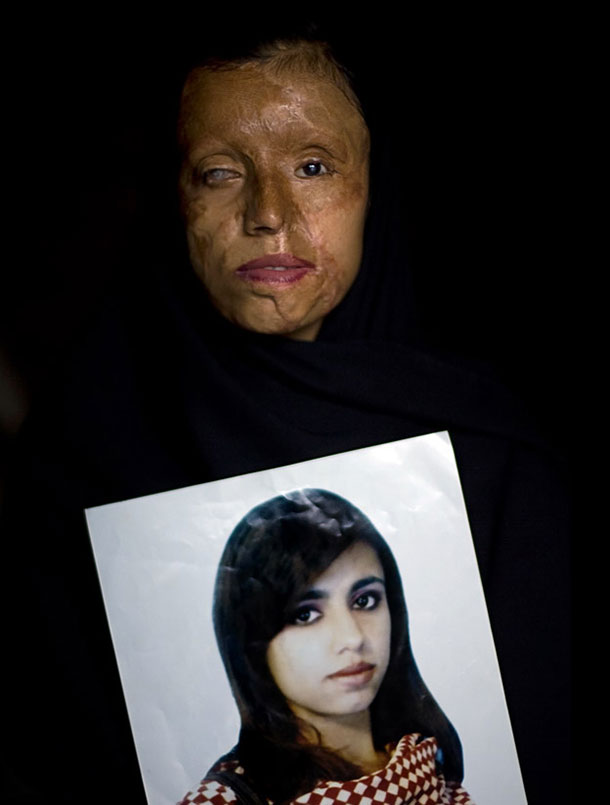 Photo by Emilio Morenatt
Saira was married at 15. But she was to live with her parents until she finished school. Her husband didn't like it and attacked her with acid as a punishment. Above is Saira holding a photo of herself before being burned. She has had 9 reconstructive surgeries.
If this article makes you want to take action and help these victims, you can use any of the links below. Or you can share this story to raise more awareness.
> Acid Survivors Trust International
> Stop Acid Attacks
> Acid Survivors Foundation
Credit: Emilio Morenatti via Flickr | H/t: RYOT