Located in Pontiac City, Michigan, is a once grand stadium complex… the Silverdome.
Formerly called the Pontiac Silverdome, the stadium complex sits on 127 acres and was the largest stadium in the National Football League (NFL) until 1997 when the FedEx Field in Washington, D.C. opened.
BuzzFeed
For many years, Silverdome hosted several important events including the NBA finals, the Super Bowl, the World Cup, a visit from the Pope, and concerts by Elvis, Led Zeppelin, Metallica, Elton John, and the Rolling Stones among others.
AP Bill Waugh
The San Francisco 49ers won their first Super Bowl at the Silverdome in 1982.
AP Anonymous
60,000 watched the NBA playoff game between the Celtics and Pistons in 1988.
AP Richard Sheinwald
The first World Cup match was held indoors in Silverdome in 1994.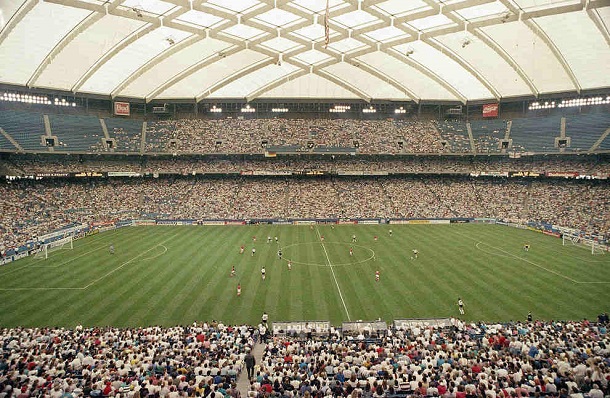 AP John Discher
But after the Detriot Lions, the stadium's NFL team moved to Ford Field in 2001, Silverdome was left without a permanent tenant. It was finally closed on February 2006. The city made several attempts to solicit redevelopment plans but to no avail. The stadium was auctioned off for $583,000 in 2009. A far cry from it's original construction cost of $55.7 million.
Here is Silverdome stadium today:
BuzzFeed
The actual dome is completely gone making Silverdome an "accidental" outdoor stadium.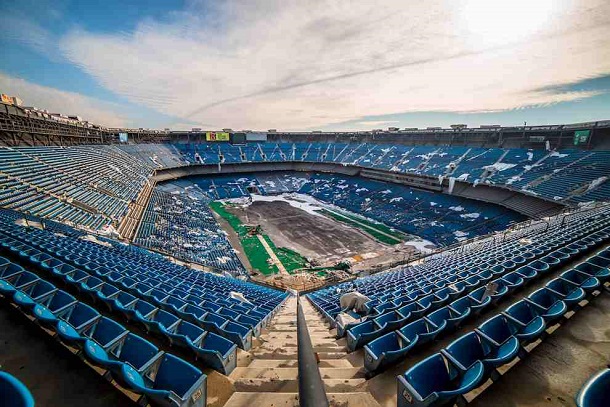 Facebook
Facebook
[wp_ad_camp_2]
Owners of the stadium were selling the stadium seats for $100 earlier this year.
Facebook
Facebook
Facebook
Moss and grass taking over Silverdome's luxury boxes.
Facebook
Facebook
Basically everything in the stadium has been left ruined and rotting.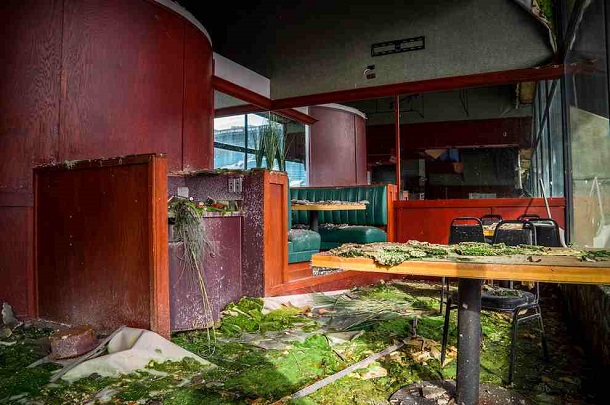 Facebook
In October, there was a buzz that "exciting changes" were coming soon for the abandoned stadium.
Facebook
But up to now, only minor work (planting trees in the parking lot) has been done.
Facebook