It's not uncommon to see photos and videos of abandoned places making the rounds on the internet nowadays. Urban exploration, after all, is fascinating hobby to many people. All things eventually succumb to time. What they leave behind is a plethora of memories, of history, and of interesting stories that we find fascinating.
Perhaps, some of those photos you've seen of abandoned places, especially those that were taken in New York, were by photographer Will Ellis of AbandonedNYC. Ellis, whose work is inspired by the city's history overshadowed by rapid change, shows us the haunting, unusually compelling beauty of abandoned places.
In an interview with Weather.com, Ellis said: "Few cities in the U.S. have the depth of history and the worldwide influence of New York. In New York City, the local is global—people around the world connect with it as a center of culture and commerce, and I think to see this side of it is really surprising for most, especially now that it's changing so quickly, that we've lost so much of the grit that once defined the city."
His passion and appreciation for these long forgotten spaces, is wonderfully captured in every photo he takes. Here are 12 of them that you absolutely have to see.

"North Brother Island in the Bronx was the site of a historic hospital for contagious diseases. Today, it's designated as a wildlife preserve by the Parks department after being abandoned for half a century."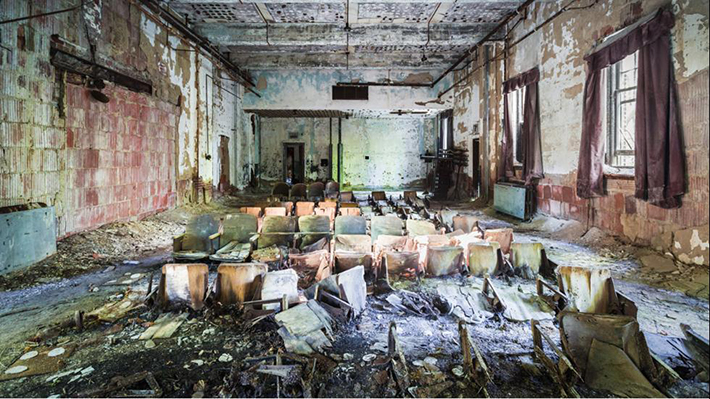 Will Ellis │ via Weather.com
"The Freedom Tunnel under Riverside Park once held a vast homeless encampment known as "the mole people." Amtrak evicted the residents and reactivated the line in the 1990s, but the tunnel remains a mecca for graffiti artists."
Will Ellis │ via Weather.com
[wp_ad_camp_2]
"The Staten Island Farm Colony was constructed in the 19th century to house and rehabilitate the city's poor. This was the last room standing in a collapsed dormitory now slated for demolition."
Will Ellis │ via Weather.com
"The Gowanus "Batcave" was the home of a thriving squatter community in the early 2000s. Today it's being renovated into artists' studios and exhibition space."
Will Ellis │ via Weather.com
"In Queens, a population of pigeons has inhabited an abandoned ward at Creedmoor State Hospital for decades. Dropping stalagmites accrue under popular roosts on the top floor."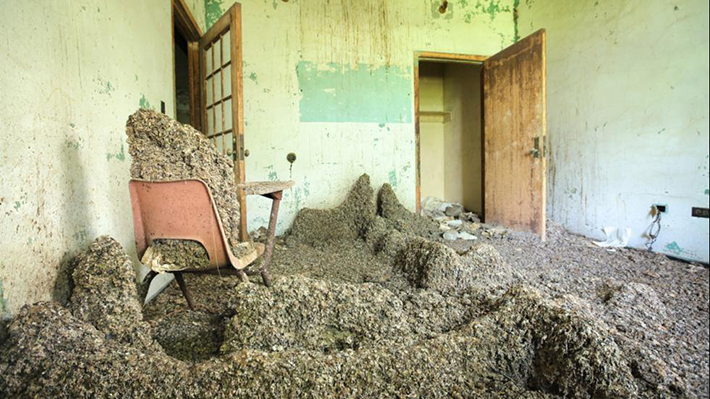 Will Ellis │ via Weather.com
"Paint peels in the now-demolished packaging plant of Williamsburg's Domino Sugar Refinery. The factory operated on the Brooklyn waterfront for nearly 150 years before shutting down in the early 2000s."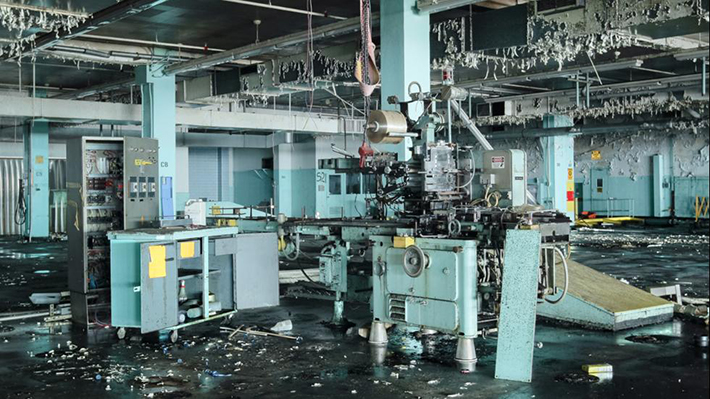 Will Ellis │ via Weather.com
"A homemade submarine lies half-submerged in the mud of Coney Island Creek in Brooklyn. The vessel became lodged in the muck shortly after embarking on a failed treasure hunting expedition in the 1970s. "
Will Ellis │ via Weather.com
"The Harlem Renaissance Ballroom was a notable meeting place for the movement's movers and shakers in the 1920s. It once hosted the greatest jazz prefomers of the age, as well as the nation's first all-black professional basketball team."
Will Ellis │ via Weather.com
"Dawn breaks in a crumbling classroom of P.S. 186 in Harlem. After forty years of neglect, saplings sprout from the upper floors of the school. "
Will Ellis │ via Weather.com
"Letchworth Village is located just an hour's drive from NYC in Thiells, NY. It was founded in 1912 to house the city's developmentally disabled as a "state institution for the epileptic and feeble-minded."
Will Ellis │ via Weather.com
"Grossinger's Catskills Resort was once a favored upscale destination for New Yorkers. A summer at Grossinger's is said to be the inspiration for the movie "Dirty Dancing.""
Will Ellis │ via Weather.com
"New York's deceased carriage horses were processed into glue and fertilizer at Brooklyn's Dead Horse Bay. Today, 100-year-old artifacts cover the beach where erosion has uncovered a landfill deposit dating back to the 1920s."
Will Ellis │ via Weather.com

Credit: Will Ellis │ H/t Weather