Hidden deep in the Indonesian jungle, lies a 'church' with the most unusual form. The long abandoned structure was built by 67-year-old Daniel Alamsjah in 1990, after he had a vision from God to build a prayer house atop a hill. What he built though was no ordinary place of worship. For starters – it looks like giant chicken. See for yourself…

Locally known as Gereja Ayam (or Chicken Church), the mysterious church stands in the the area of Magelang, Central Java where it attracts hundreds of curious travelers, worshipers from many different religions, and photographers every year.
via Daily Mail
It's eccentric creator claims the majestic building is neither a chicken nor a church.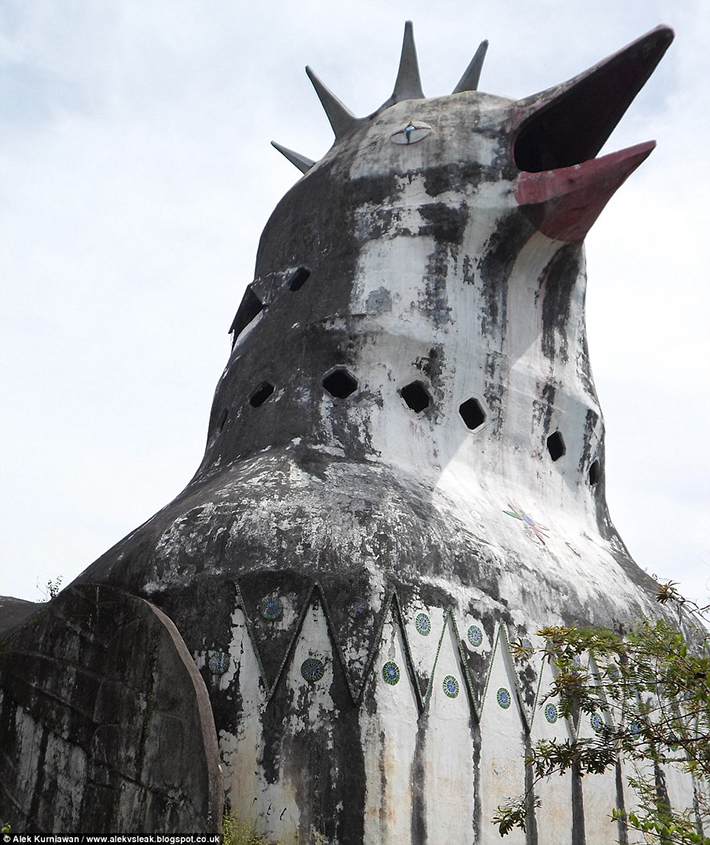 via Daily Mail
According to Alamsjah, he was working in Jakarta (342 miles away), when he suddenly got a divine message from God to build a prayer house in the form of a dove.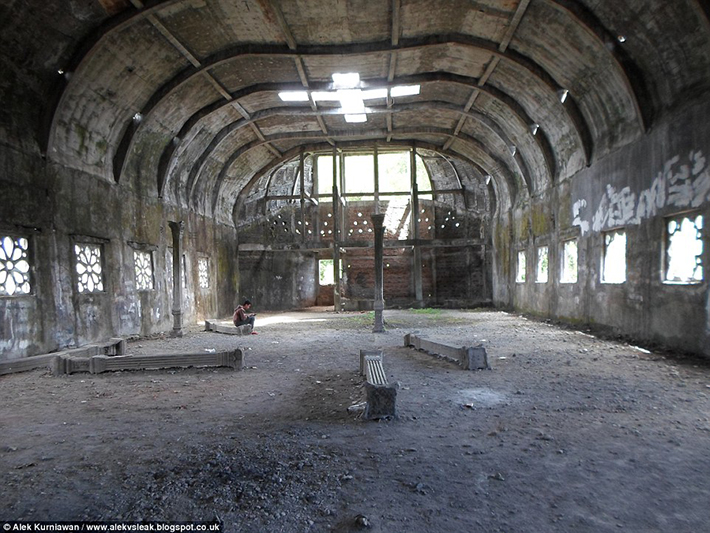 via Daily Mail
"Perhaps because of my Christian faith, people thought I was building a church. But it's not a church. I was building a prayer house… a place for people who believe in God," he told Jakarta Globe."

via Daily Mail
In 1989, Alamsjah was walking through the Magelang, where his wife's family live, when he saw the exact same landscape he had seen in his dreams. "I prayed all night there and I got a revelation that I must build the prayer house in that spot," he said.
via Daily Mail
[wp_ad_camp_2]
One year later, local land owners offered him the 3,000 square meters of land on Rhema Hill for two million rupees, which he paid off after over four years.
via Daily Mail
Not long after its construction, people from different religions (Buddhists, Muslims and Christians, etc) would travel to the prayer house to worship in their own way.
via Daily Mail
The church was, at some point, also used as a rehabilitation center. "The rehabilitation that happened at this prayer house was for therapy for disabled children, drug addicts, crazy people and disturbed youth who wanted to fight."
via Daily Mail
via Daily Mail
Wasno, head of the nearby Dese Gombong village, was one of the 30 locals who helped build the prayer house. Today, he is one of the people who benefits from from tourists' curiosity about the famous Chicken Church by allowing visitors to park outside his house, which is located at the bottom of the hill.
via Daily Mail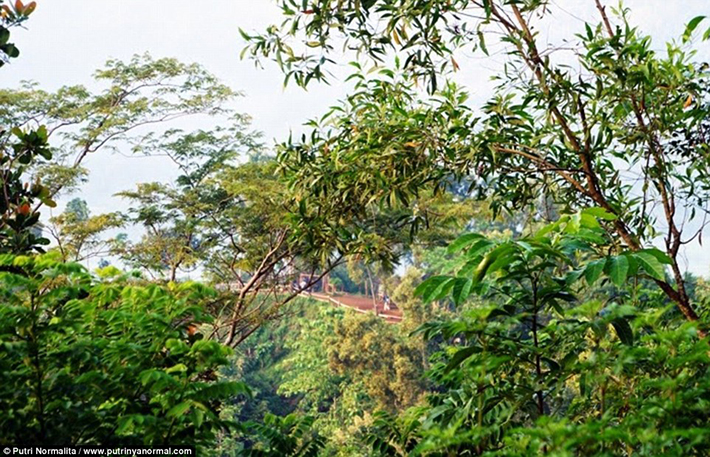 via Daily Mail
In 2000, Gereja Ayam closed its doors due to the high construction costs, leaving it crumbling with at least 12 chambers still unfinished. However, many would still travel to Indonesia to see it, even with the building's unstable condition.
via Daily Mail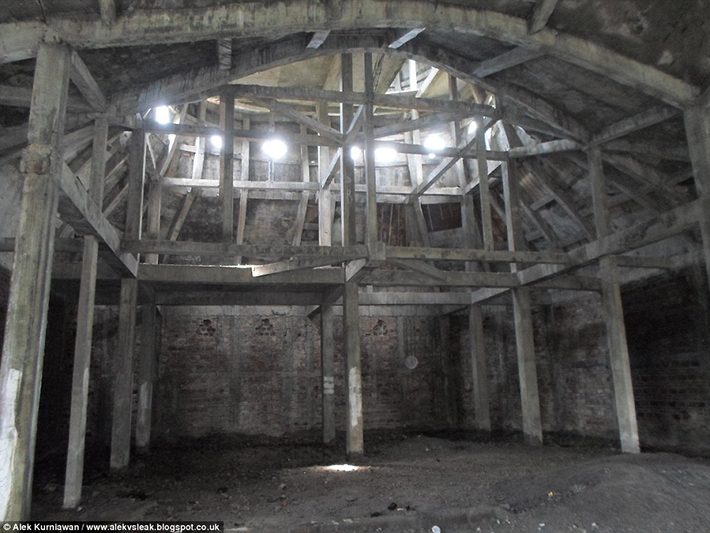 via Daily Mail

H/t Daily Mail