Is it God who saved them? Or was it just pure luck that they survived? I'm pretty sure you will be asking these questions while looking at these terrifying images of the accident. But whatever religious orientation/background you have, or lack of it, it's a miracle that these people survived.
1. The Lion Air plane lost control and crashed into sea. All 108 passengers and crew survived.
2.  Their car plunged 120 feet down a cliff. Both of them survived without a serious injury.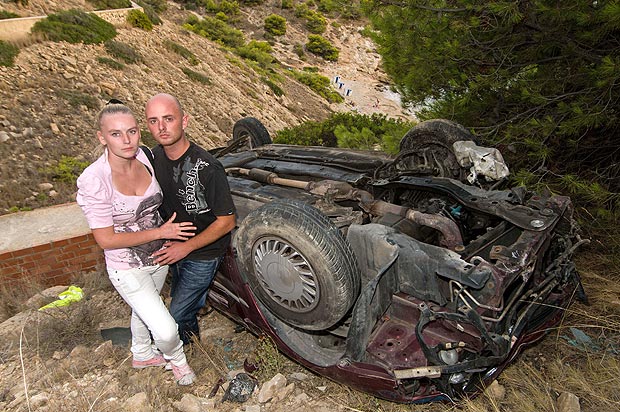 3. While cleaning his spear gun, this man accidentally shot himself. Miraculously he survived without a brain damage.
4. The Caribbean Airlines flying from JFK airport crashed and split in two. All the 163 people aboard survived.
5. An SUV with the family of 5 inside crashed into a river. A kayaker saw the accident and saved each one of them.
6. This little boy is the lone survivor of the Northwest Airline plane crashed that killed 156 people.
[wp_ad_camp_2]