Are you looking for new and exciting places to add to your bucket list? If so, then you'll want to read on. In this blog post, we will discuss six historical places worth visiting. Each location is full of history and culture, offering a unique travel experience you won't find anywhere else. So, if you're ready to explore the world, check out our must-see historical places.
St. Barnabas Monastery, Cyprus
If you're looking for a spiritual experience, St. Barnabas in Cyprus is the perfect destination. Founded in the 12th century, St Barnabas Monastery is one of the oldest monasteries in the world and is home to some fascinating artifacts from its past. From ancient manuscripts to beautiful murals, this site is a must-see for any history or culture buff.
When visiting St. Barnabas, it is also important to plan your trip around the religious events in the monastery. This includes Christmas celebrations, Easter services, and other spiritual ceremonies. This will ensure you have the full experience while visiting St. Barnabas. Besides, work with reputable tour guides and choose the right accommodation in the area.
The Great Mosque of Cordoba, Spain
The Great Mosque of Cordoba is one of the most impressive Islamic monuments in the world. Built in 785 as a Christian church, it was converted into an Islamic mosque during the Middle Ages. Today, it is a testament to Spanish Islamic culture and architecture, boasting more than 850 columns and 200 arches.
The Great Mosque is also home to the stunning Mihrab, a decorative chamber that served as the direction of prayer for Muslims. It is a must-see if you're looking for an awe-inspiring historical site. Ensure to visit the mosque during daylight hours for the best experience, as it can get crowded later in the day.
Angkor Wat, Cambodia
Angkor Wat is an incredible temple complex located in Cambodia. The temple was built in the 12th century and is believed to be the largest religious monument in the world. It is home to several ancient buildings, sculptures, and carvings that tell stories about its past.
Visiting Angkor Wat can be an overwhelming experience as it's so vast. To make the most of your trip, consider taking a guided tour of the complex and learning about its history. You can also climb up to the top of the temple for an amazing view of the surrounding jungle and countryside.
The Alhambra, Spain
The Alhambra is an iconic palace located in Granada, Spain. Moorish rulers built it in the 13th century, which is now considered one of the world's greatest pieces of Islamic architecture. It features intricate carvings and mosaics, as well as beautiful gardens and courtyards for visitors to explore.
A visit to The Alhambra should include a tour of its interior, which includes Nasrid Palaces and Alcazaba Fortress. Besides, you will get to enjoy amazing views of Granada from the palace's terraces. Also, consider spending a night in the palace's accommodation for a truly memorable experience.
Tikal, Guatemala
Tikal is an ancient Maya city in Guatemala that is believed to have been established around 600 BC. While it was once a powerful center of Mayan civilization, today it is one of the most popular archaeological sites in Central America.
Tikal is home to several impressive temples and monuments, including the Temple of the Great Jaguar. The complex also features a massive network of causeways, as well as ruins of palaces and other structures. When visiting Tikal, plan your trip around one of its seasonal events like the Maya New Year celebrations for an even more unique experience.
The Colosseum, Rome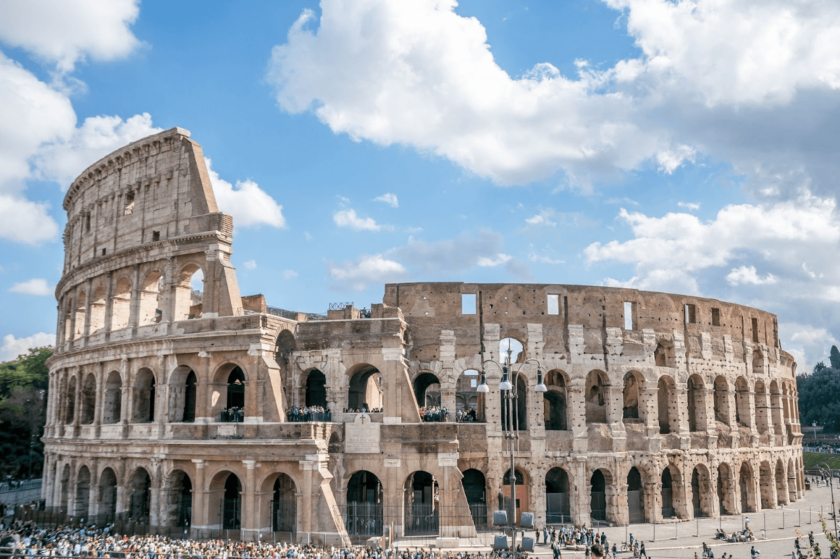 Rome, Italy, is among the most historical cities in the world and its star attraction is the Colosseum. Built in 70 AD, this iconic monument was once a gladiator arena, but now it's one of the most popular tourist destinations in Italy.
When visiting the Colosseum, be sure to explore its other attractions such as Palatine Hill and Roman Forum. Also, take a tour of the underground chambers to get an even better understanding of its history and marvel at its impressive architecture. Ensure to also look out for the various events and performances that take place in the Colosseum throughout the year.
The world is filled with amazing historical sites, and these six places should definitely be added to your bucket list. From the Great Mosque of Cordoba in Spain to the Colosseum in Rome, each location has its own unique story and wonders to explore. So whether you're after an educational experience or looking for a place steeped in history, one of these six places is sure to appeal. Start planning your next journey today!