It's too early yet to come up with a bunch of photos that we think will define the early 21st century. But what if we choose from hundreds of most iconic moments so far, what would these be?
That's the basis for this collection. We hope you'll enjoy this.
1. The world welcomes in the new millennium (2000)
2. Zanjeer the bomb dog is laid to rest with full military honors for saving thousands of lives (2000)
3. Steve Jobs introduces the first iPod (2001)
4. President Bush's reaction to news of a second plane striking the Twin Towers. He was reading to children at a Florida elementary school (2001)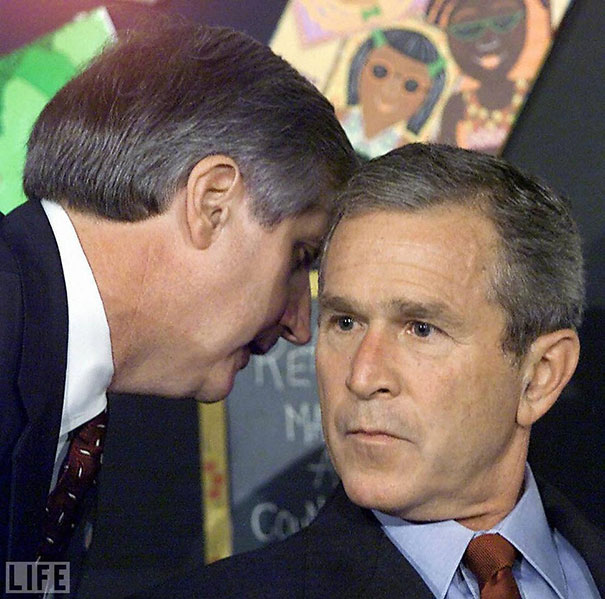 5. Firefighters raising the American flag on the ruins of the World Trade Centers (2001)
6. Archaeologists discover 12,000-year-old artworks in Dordogne, France (2001)
7. A young Afghan woman showing her face in public for the first time after 5 years of Taliban Sharia law (2001)
8. People getting water from a huge well in Natwarghad, western India. Over 1 billion people still lack access to clean drinking water (2003)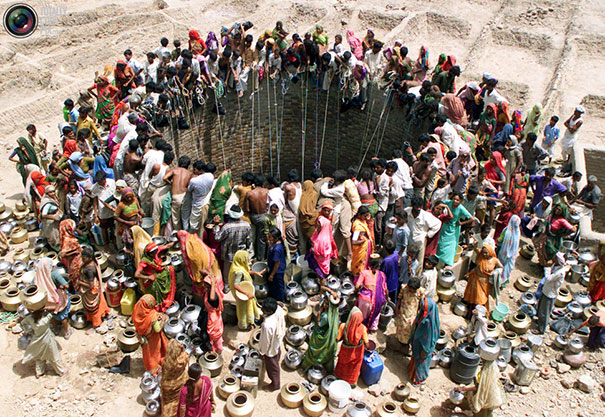 9. U.S. Marine Kirk Dalrymple watches as a statue of Iraq's President Saddam Hussein falls in central Baghdad (2003)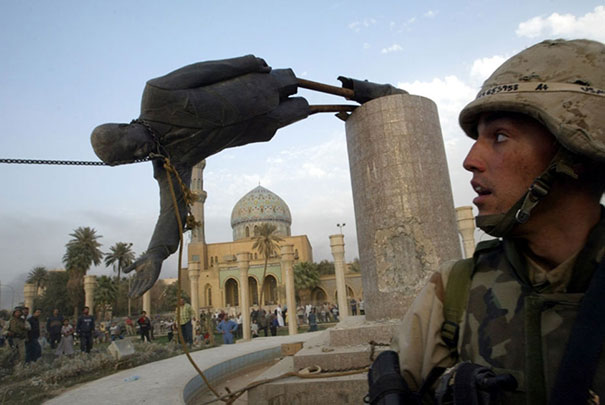 10. The Columbia Space Shuttle breaking apart during re-entry (2003)
AP
11. The first waves of the Indian Ocean Tsunami, which killed over 200,000 people (2004)
unknown
12. A Ukrainian woman places carnations into shields of anti-riot policemen during the Orange Revolution (2004)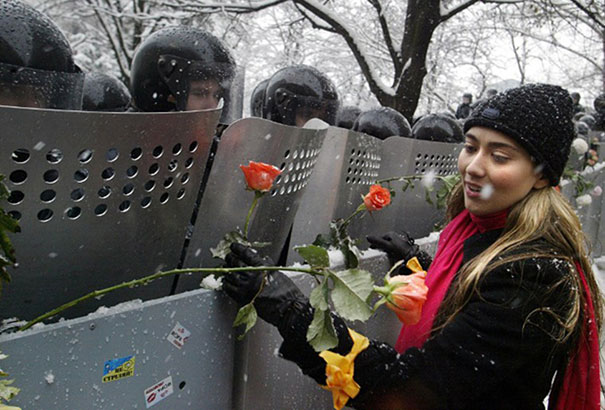 [wp_ad_camp_2]
13. Mark Zuckerberg and Dustin Moscovitz after they'd just launched Facebook (2004)
14. The Hubble Telescope takes a picture of what the universe looked like 13 billion years ago (2004)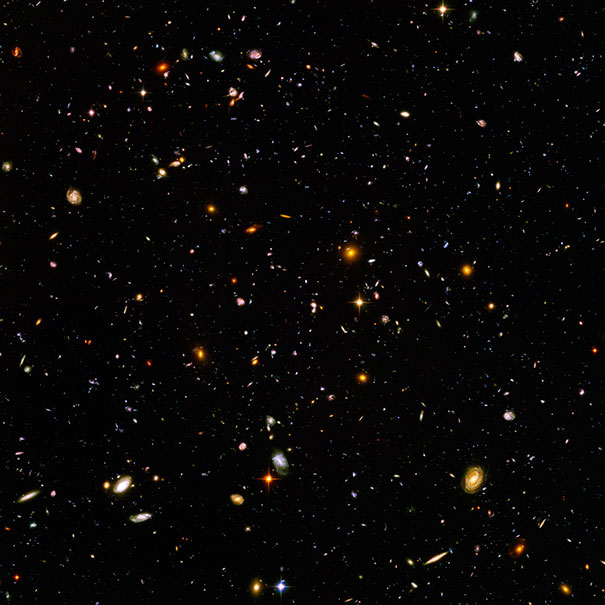 15. The Christian world mourns the passing of Pope John Paul II (2005)
16. Pearl Harbor survivor Houston James embraces Marine Staff Sgt. Mark Graunke Jr. who lost a hand, leg, and an eye while defusing a bomb in Iraq (2005)
17. Tanisha Blevin, 5, holds the hand of fellow Hurricane Katrina victim Nita LaGarde, 105, as they're evacuated (2005)
18. The Cassini spacecraft takes a picture of Saturn from deep space. The tiny speck of light circled in red is Earth. (2006)
19. The Tribute in Lights shining on the skyline of lower Manhattan in New York (2006)
20. Terri Gurrola reunited with her daughter after serving in Iraq (2007)
21. Thousands gather to mourn after the Virginia Tech shooting (2007)
22. An indigenous woman holds her child while trying to resist the advance of Amazonas state policemen sent to evict natives (2008)
23. Michael Phelps celebrates after winning his 14th gold medal, setting the all-time record for most Olympic gold medals (2008)
24. Barack Obama wins the 2008 election, becoming the first African American President.
25. Phyllis Siegel, 76, and Connie Kopelov, 84, are finally able to get married in New York. In the past decade, 17 US States, alongside 15 countries have legalized gay marriage. (2011)
26. Four of the last seven Northern White Rhinos in the world are airlifted from a zoo in the Czech Republic to a park in Africa in an attempt to save their entire species. (2009)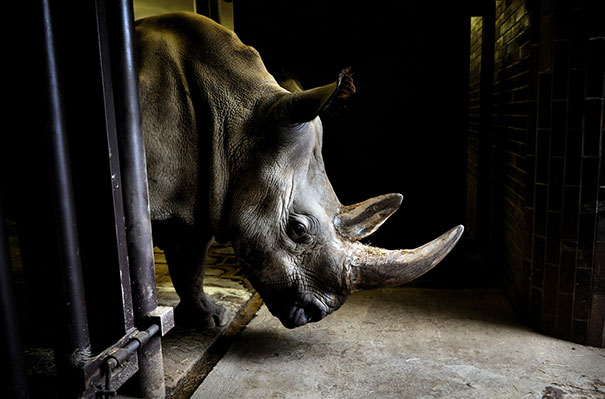 27. US Airways Flight 1549 floats on the Hudson river after crash landing, miraculously, everyone survived (2009)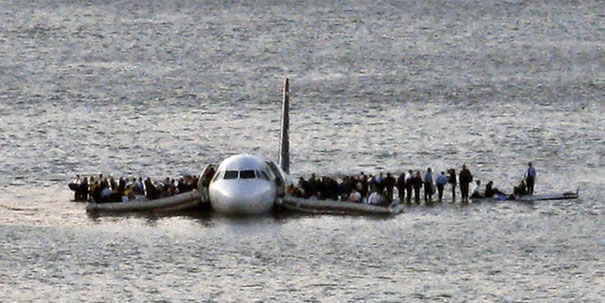 28. A fireman giving a koala a drink of water during Australian bushfires (2009)
29. Kiki, age 7, is pulled from the ruins left by the Haiti earthquake and into the arms of his mother. (2010)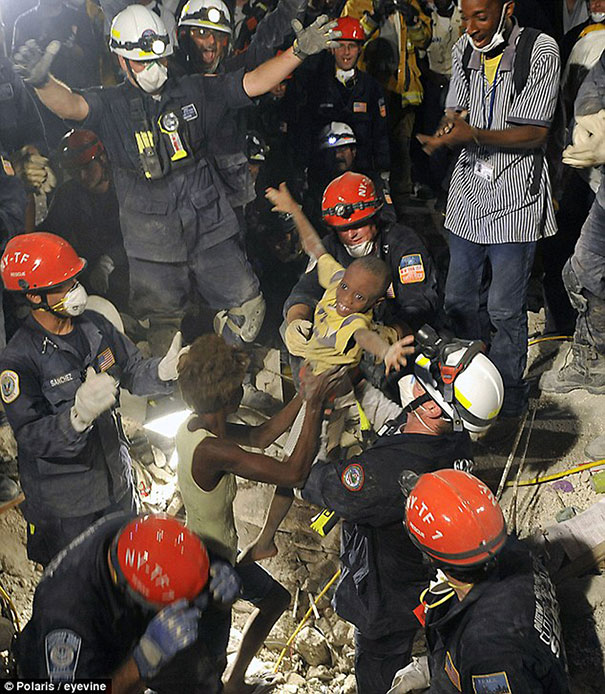 30. Elite runner Jaqueline Kiplimo helps a disabled Chinese athlete drink during the 2010 Zheng-Kai marathon. She stayed with him for several miles, costing her the 1st place finish and the $10000 prize (2010)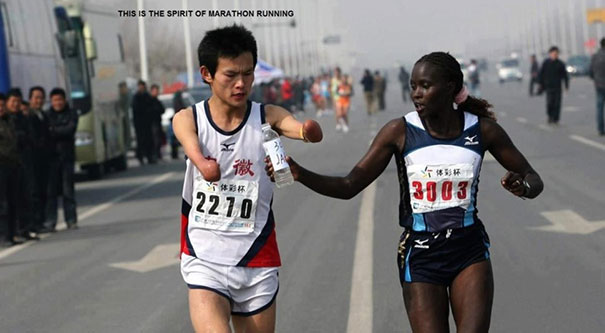 31. Live images of the Chilean miners trapped in a mine for 21 days (2010)
32. A couple kisses on the pavement during the Vancouver Riot (2011)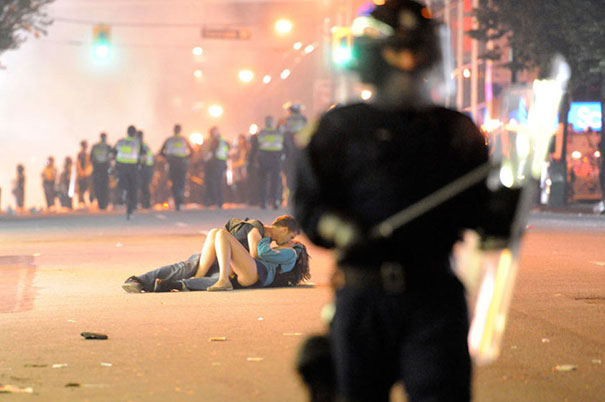 33. Christians protect Muslims in prayer at Tahrir Square during the Egyptian Revolution (2011)
34. Robert Peraza, who lost his son, mourns 10 years after the 9/11 terror attacks (2011)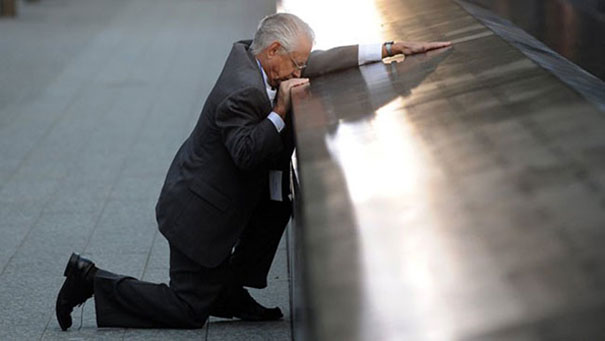 35. A dog soaks in an adoring crowd in Mexico by following the Pope (2011)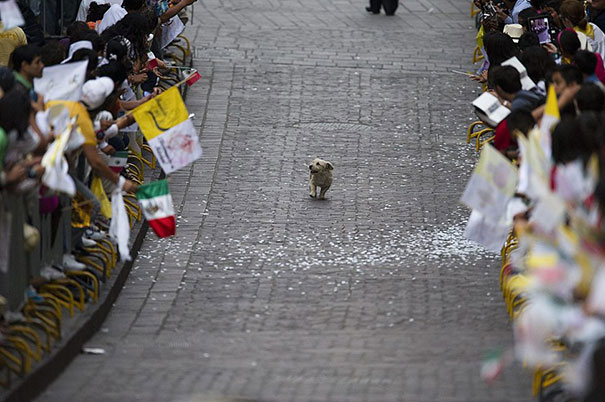 36. An Egyptian woman kisses a policeman, who had refused to fire on protesters, during the revolution against the Mubarak Government (2011)
37. A police officer pepper-sprays Occupy protesters at the University of California (2011)
38. Barack Obama and staff watch as commandos conduct a raid, which ends with the killing of Osama bin Laden (2011)
39. Norwegian citizens hold a flower march after terrorist attacks that killed 77 (2011)
40. Billy Stinson comforts his daughter on the steps where their house once stood before it was destroyed by Hurricane Irene (2011)
41. A 4-month-old baby girl is rescued from the rubble 4 days after the Japanese tsunami (2011)
42. The US rover, Curiosity, takes a selfie on Mars (2012)
43. Meghan Vogel helps her rival cross the finish line (2012)
44. The Middle East sees snow for the first time in over 100 years (2012)
45. Three young women from the New York Fashion Week pose next to a homeless man (2012)
46. Pakistani Muslims form a human chain to protect Christians during Mass (2013)
47. The anti-government Syrian town of Kafr Anbel sends a message to Boston after the marathon bombing (2013)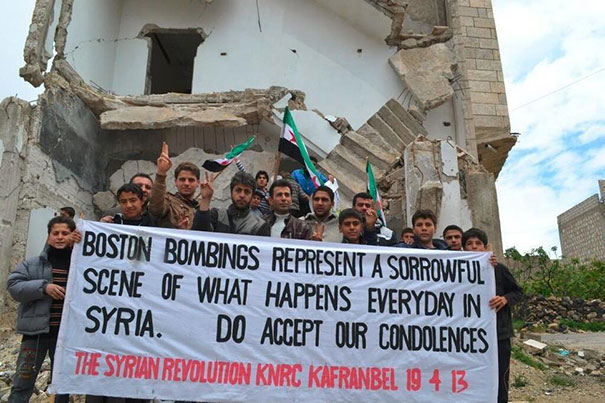 48. Boston replied with their own message (2013)
49. The world says goodbye to Nelson Mandela (2013)
50. Markiyan Matsekh plays a classical for police during the Ukranian revoloution (2014)