It's not every day that a tattoo will move your heart. But the following pictures of tattoos will touch you to the very core. Each tattoo design tells a heart-warming story engraved on the body of these amazing persons who want to honor, remember and preserve the memories of someone or even a pet they deeply love.
These are memorable marks that will touch your inner being.
Before her father died, he wrote a moving message to his wife with the final message for his daughter that says: "Tell Morgan I love her." The daughter tattooed the message on her arm in her father's handwriting.

Photo credit
Her parents are her personal heroes. Both of them are deaf. To honor them and show them her deep love and gratitude, she'd this sign language engraved on her back. It means: "I really love you."

When his beloved dog and best friend Duffy died, he got a tattoo in memory of the pet.

This is the simplest of them all and yet carries the most heart-breaking meaning.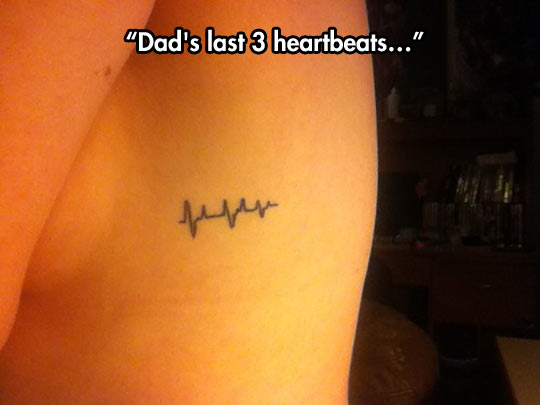 When his father died, he got the actual hand print of him tattooed on his back.

Photo credit
[wp_ad_camp_2]