Built by a group of monks led by Friar Bartolome de la Casas around the mid-16th century, the ruins of the 450-year-old Temple of Santiago (also known as the Temple of Quechula) emerges from the Nezahualcoyotl reservoir due to dropping water levels, revealing a rather stunning sight.
David von Blohn/AP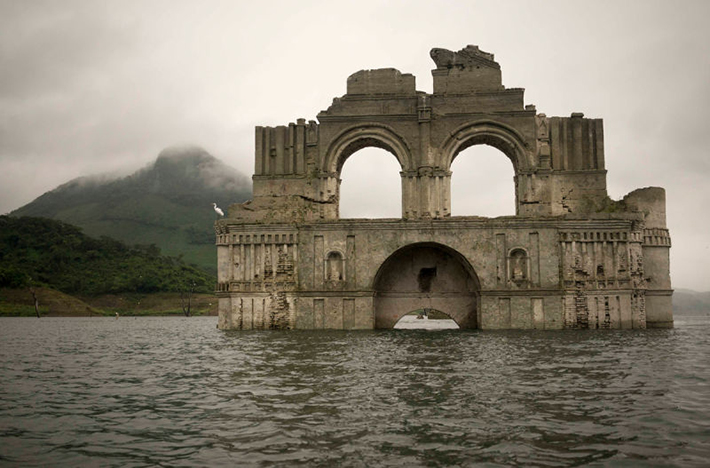 David von Blohn/AP
The church was abandoned between 1773 to 1776 due to massive plagues. Since 1966, mid-16th century Mexican church has been submerged in the Grijalva River when the dam of the Nezahualcoyotl reservoir was completed.
The 61-meter (183 feet) long, 14-meter (42 feet) wide, and 10-meter (30 feet) high building remained hidden underwater for decades and is only visible at low water levels.
David von Blohn/AP
But due to the drought over the past year, the reservoir's water level has decrease by 25 meters (82 feet) bringing the colonial church to the surface again.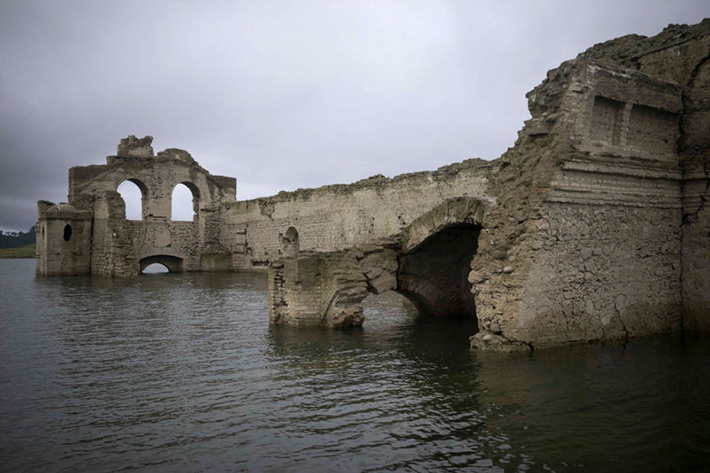 David von Blohn/AP
According to an Associated Press report, this is the second time a drop in the reservoir has revealed the church since it was flooded. In 2002, the water was so low visitors could walk inside the church.

David von Blohn/AP
[wp_ad_camp_2]
Local fishermen have been giving people trips out on their boats to let them explore the ruins while they are still exposed.

David von Blohn/AP
David von Blohn/AP

H/t IFL Science, Gizmodo