Cut down your prep time, save food from spoiling, and become an overall kitchen genius with these 28 brilliant food hacks.

1. Store natural nut butters upside down
Storing it upside down makes it easier for you to stir the nut butter and then spread… and then eat lots and lots of it.
via The Kitchn

2. Use dental floss to cut cakes and doughs
Cutting through cakes and doughs with a knife often mangle your dessert and that's hours of baking down the drain. The solution? Cut them with dental floss.
via Happy Go Lucky

3. Freeze cool whip in cookie cutters
Make a cute addition to your hot chocolate by freezing cool whip in cookie cutters. Pop it out and drop it in your hot choco. Dare I say, adorable?
via The Sweetest Occasion

4. Make fries with an apple slicer
What else can you do with an apple slicer? Fries, that's what. Speed up your french fry prep by cutting potatoes with an apple slicer. Hey, you can even make wedges!
via Saucy Cuisine
[wp_ad_camp_2]

5. Grill fish on a bed of lemons
Prevent your fish from sticking to the grill by placing fish fillet on a bed of lemons.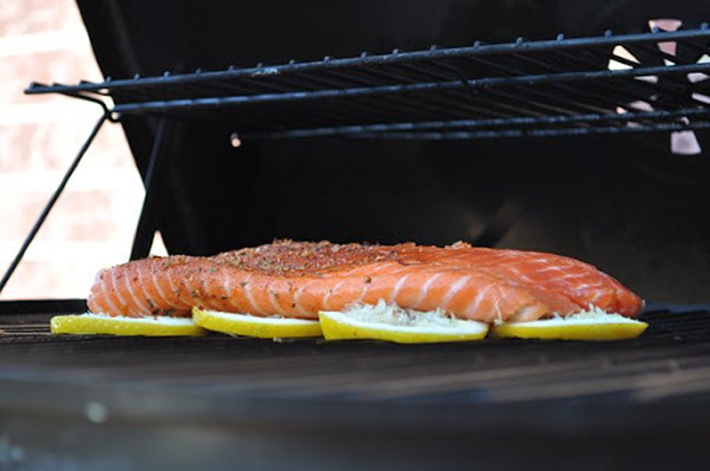 via The Mother Huddle

6. Keep your cake moist with bread slices
After cutting into a cake, cover the exposed portion with a piece of bread using toothpicks. This will keep the cake nice and soft.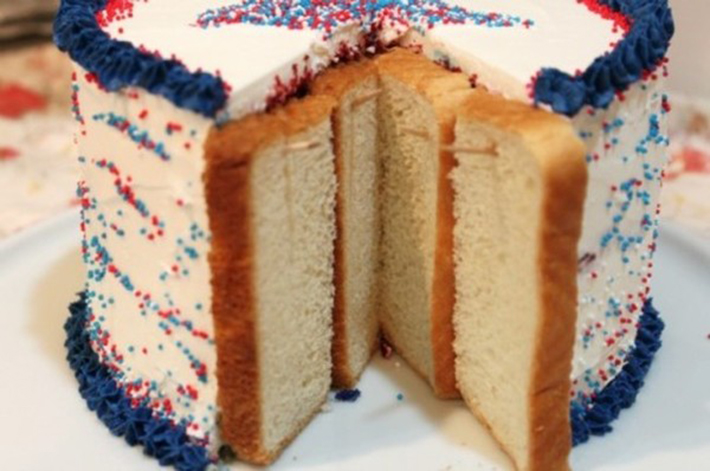 via Created by Diane

7. Turn a mason jar into a salt dispenser
Replace your mason jar lid with the top of a Morton salt dispenser and you've got yourself a fancy and functional kitchen piece. You can also use it to store and dispense pepper, sugar, and other seasoning.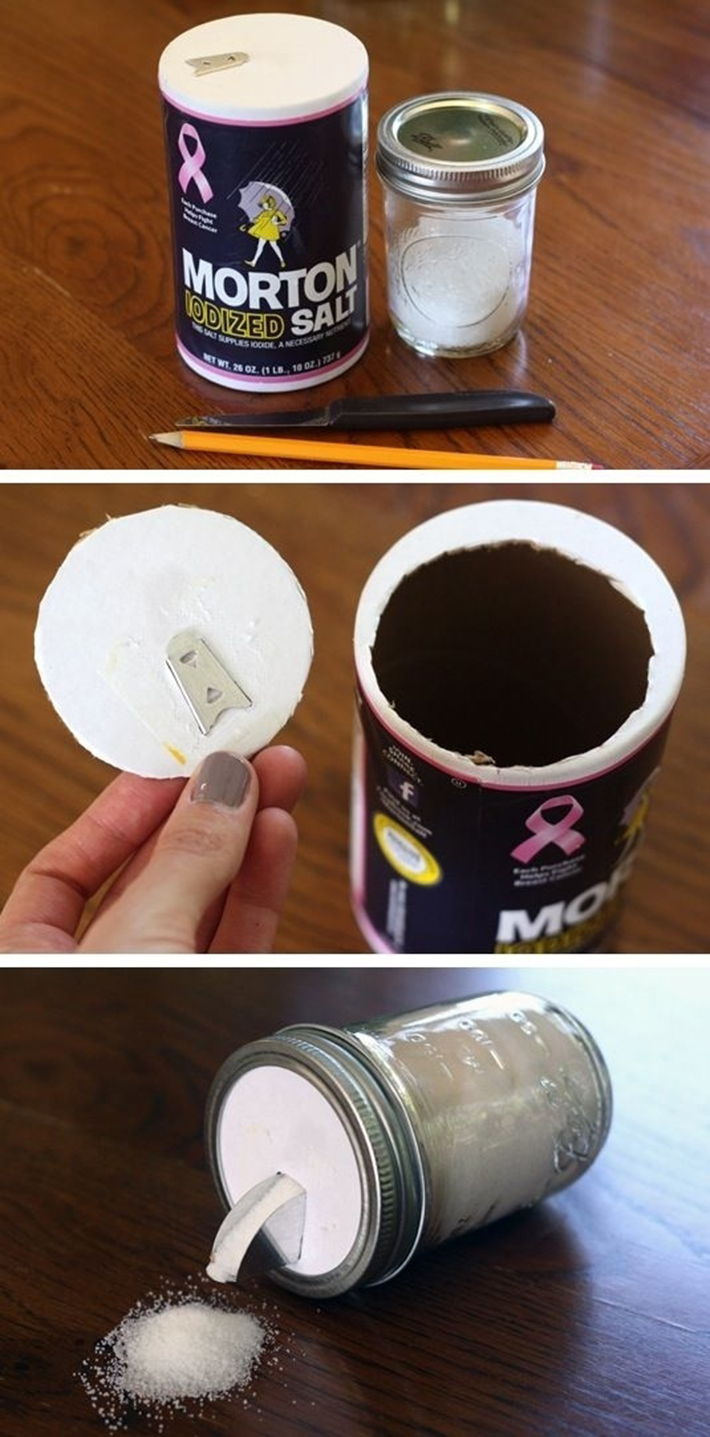 via Listotic

8. Nutella hot chocolate
Save every precious drop of your nutella by simply pouring in warm milk into the dregs of the jar and voila – you've got yourself a Nutella hot chocolate and happiness… especially happiness.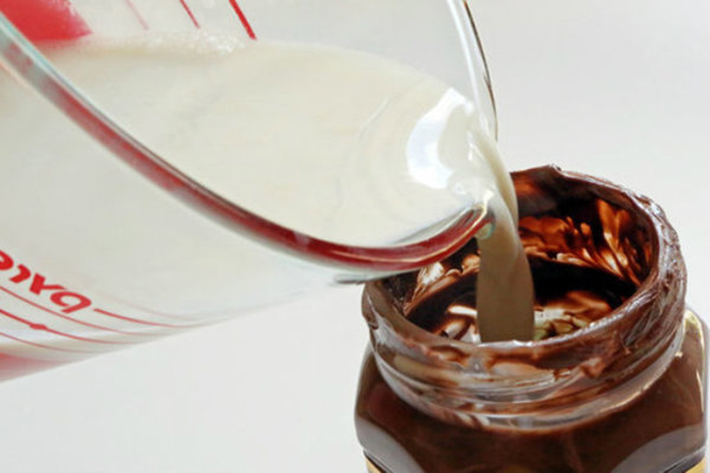 via Pop Sugar

9. Peel ginger with a spoon
Never waste ginger again by simply peeling it with a spoon.
via Chica And Joe

10. Make your own taco shells
Do you have a craving for hard tacos but no shells? Well, all you need are tortillas and an oven. Simply hang the tortillas on your oven rack and heat at 375 degrees for 7-10 minutes.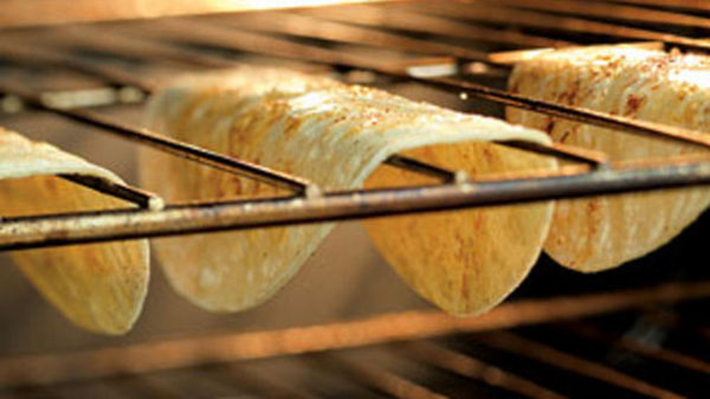 via Lifehacker

11. How cut mango cubes
In quick and super easy steps…
via HLB Specialties

12. Make hash browns with your waffle iron
Credit: Jan Brandvold

13. Make frozen herb butter
Fresh herbs go bad so quickly. So here's a neat trick on how you can make them last longer. Chop and mix fresh herbs with melted butter, then pour the mixture into ice cube trays. This will preserve portions for future meals.
via Seeds Now

14. Oil up your eggs
That sounds a little dirty, yes, but get your mind out of the gutter and follow these easy steps. Rub the egg shells with vegetable oil. After, refrigerate the eggs to keep them fresh for an additional three to four weeks.
via flickr

15. Make creative pancakes with cookie cutters
With cookie cutters, you can make your pancakes in any shape you like. Your kids will definitely love these.
via DIY and Crafts

16. Make heart-shaped eggs
Use a chopstick or pencil and rubber bands to make a heart-shaped boiled egg. This is too cute to eat.
via Bariatric Cooking

17. Keep avocados fresh with onions
Store a cut avocado with onion to keep it fresh for longer. But who doesn't eat the whole avocado at once anyway?
via The Kitchn

18. Keep brown sugar soft with marshmallows
Put a marshmallow in your brown sugar so it won't clump or dry out.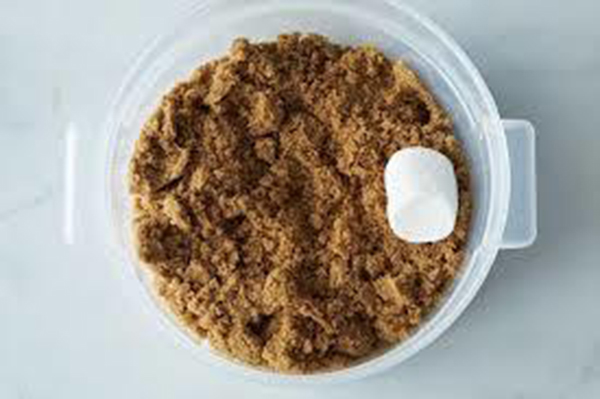 via Food25

19. Easily peel off egg shells with wet fingers
via DIY and Crafts

20. Wrap banana crowns in plastic
Wrap banana crowns in plastic wrap and they will last three to four days longer.
Jill Conveyrs

21. Keep cookies moist with an apple
Put an apple slice with your cookies to keep them moist. A slice of bread works, too.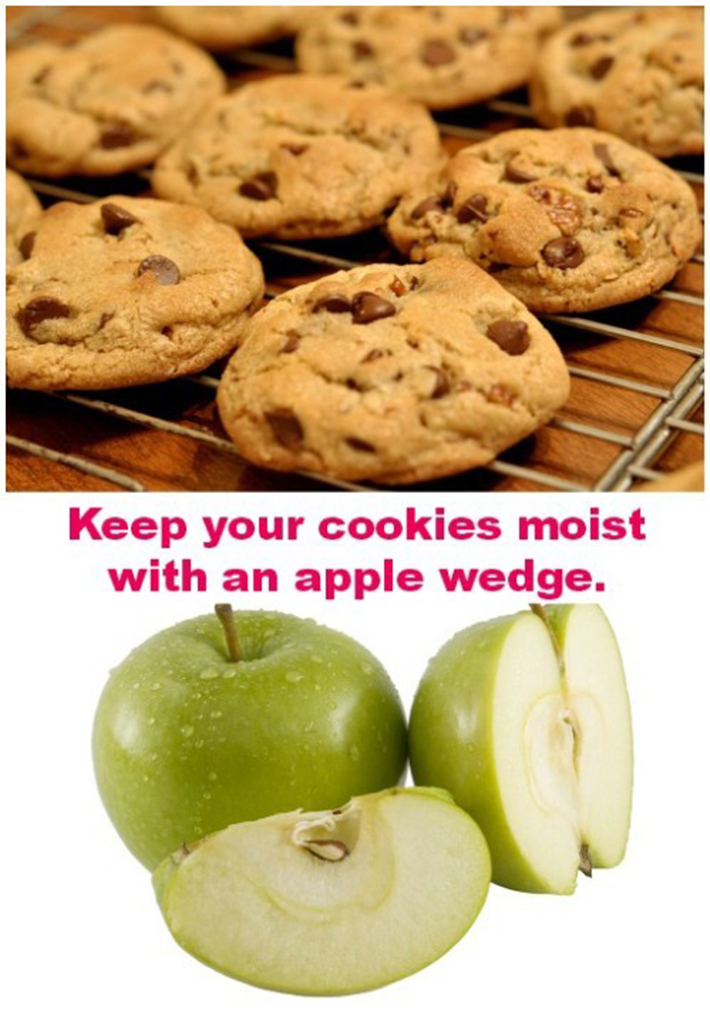 via DIY and Crafts

22. Use foil to keep your celery fresh
Wrap the celery in foil to keep it fresh for up to a month!
via Jill Conveyrs

23. How to put together a great cheese plate
via Pinterest

24. Cut corn off the cub with a bundt pan
A quick and easy trick to cutting corn off the cob is by using a bundt pan to both hold the cob as you cut and catch the corn that comes off.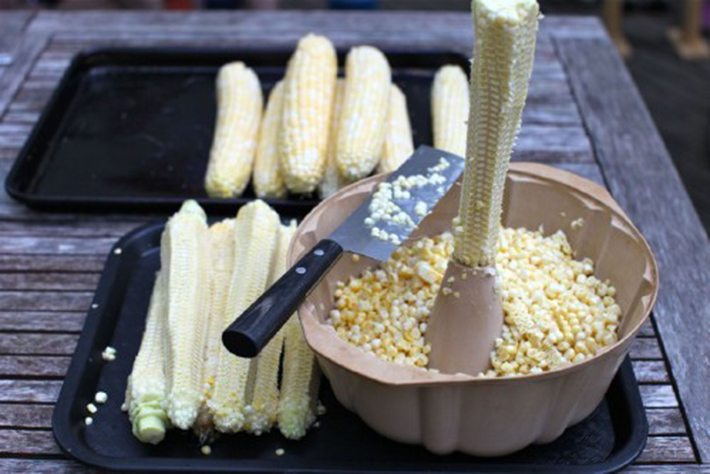 via Simple Bites

25. Use a funnel to pit cherries
via Budget 101

26. Turn lemon slices into ice cubes
Freeze lemon slices in muffin tins to make cubes you can pop in the pitcher without watering it down.
via Industrious Justice

27. Keep your drinks bug-free with cupcake liners
Putting cupcake liners over your drinks and stick a straw through to keep bugs away.
via Imgur

28. Store onions and garlic in holey bags to keep them fresh
Punctured paper bags will keep your onions and garlice fresh without molding.
via The Yummy Life