An ancient statue of Buddha was on exhibit at the Drents Museum in the Netherlands. Like all priceless relics, the statue was subjected to a CT scan and examined with an endoscope.
Upon examination, scientists discovered encased within the 1,000-year-old statue is a shocking secret.
CT scans revealed that the Buddhist statue from the 11th or 12th century houses the mummified remains of an ancient Chinese Buddhist.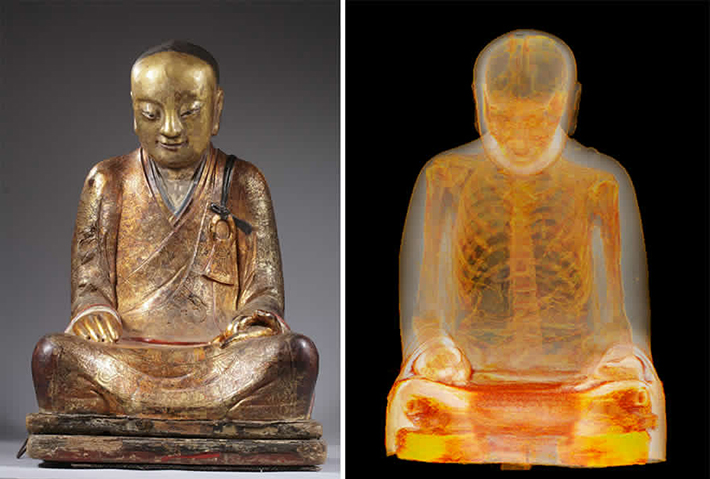 via Bored Panda
The scans further revealed that the mummy's organs have been replaced by ancient Chinese scrolls with "ancient Chinese characters" on them.
via Bored Panda
From the scrolls, they figured out that the mummy was the body of Liquan, an ancient Buddhist master from the Chinese Meditation School.
via Bored Panda
While the process of Buddhist monks mummifying themselves is not unheard of, "Liquan" is believed to be the first mummy of his kind.
via Bored Panda
[wp_ad_camp_1]