Instagram reached the milestone of 200 million active users in March of this year. Instagram feels like a platform that brands should get their teeth into, with 75 million daily active users and 43 percent of all brands posting every day. That's what they did. 
When companies use digital channels other than Facebook, complications occur. What type of information do you post and where do you publish it? Is it a good idea to try and sell to both buyers and sellers? What will your fans do to stay up to date on both platforms? Should you advertise one platform while simultaneously promoting the other, or will this be too confusing? Will asking people to follow my brand on many platforms make them feel overwhelmed? Will it increase my followers? If you need more followers on Instagram you can always buy some on MegaFamous.
All of this brings us to the topic of today, connecting your Instagram and Facebook. Today we will discuss how to connect Instagram with Facebook.
Should You Link Your Instagram With Facebook?
Have you ever tried to add music to your reels only to discover that you can only do so after integrating your accounts and changing your Facebook category? Have there ever been times when you wanted to advertise on Instagram but Facebook Business Manager advised against it? 
Maybe you haven't used Facebook Creator Studio yet and have been manually posting the same information to each social media site. Perhaps you've wasted significant time attempting to set up your product store on Instagram but failing miserably.
We could go on and on, but one thing is certain: integrating both your accounts will help you plan and execute a more effective Facebook and Instagram strategy, regardless of the situation. In addition to assisting you with technological issues, merging your accounts will improve your brand recognition and enable you to reach a larger audience.
Advantages Of Connecting Your Instagram With Facebook
Integrating an Instagram account into a Facebook page is one of the best things a brand can do to take advantage of all of the features and capabilities available on both networks. 
Linking your accounts makes it effortless to handle advertisements, bring together content and simultaneously upload it to both platforms, open a shop and create a product catalog, and start giveaways and gain your first Facebook fans. There are numerous other reasons why linking the two accounts is a good idea.
Increase the number of strategic advertising campaigns you run. You can simultaneously initiate advertising campaigns on both Facebook and Twitter from Facebook. One of the biggest benefits of using Facebook's Business Manager (a free tool that makes it easier to manage your company's marketing activities) is that you can finely adjust every component of follower's segmentation and also other variables like budget, targeting, formats, and where you want your ads to appear. Facebook's campaign performance indicators are significantly more comprehensive than those supplied by Instagram alone.

Because Facebook still has a much larger database than Instagram, combining the two accounts means your posts and adverts will reach a larger audience.

In order for an Instagram sales strategy to be truly effective, both social media platforms must be linked. This is because you must set up your catalogue and shop from the Fan Page's Tools panel, which includes uploading products, generating cards, and supplying the information and documentation that Facebook requires to approve the store.

When it comes to publishing, you can save time and effort. Although we do not prompt posting duplicate material on both Facebook and Instagram, we acknowledge that you might have a plan that concerns sharing "mirror content" or on rare occasions, you may find content that deserves to coexist on both platforms. It's to your best advantage to link them in this scenario so you may post or plan them to be published simultaneously rather than separately on each platform.

Connecting Facebook and Instagram

allows you to manage Instagram DMs from your Facebook page's inbox, in addition to making it easier to integrate third-party apps. That'll save you a lot of time!
How To Connect Your Instagram With Facebook?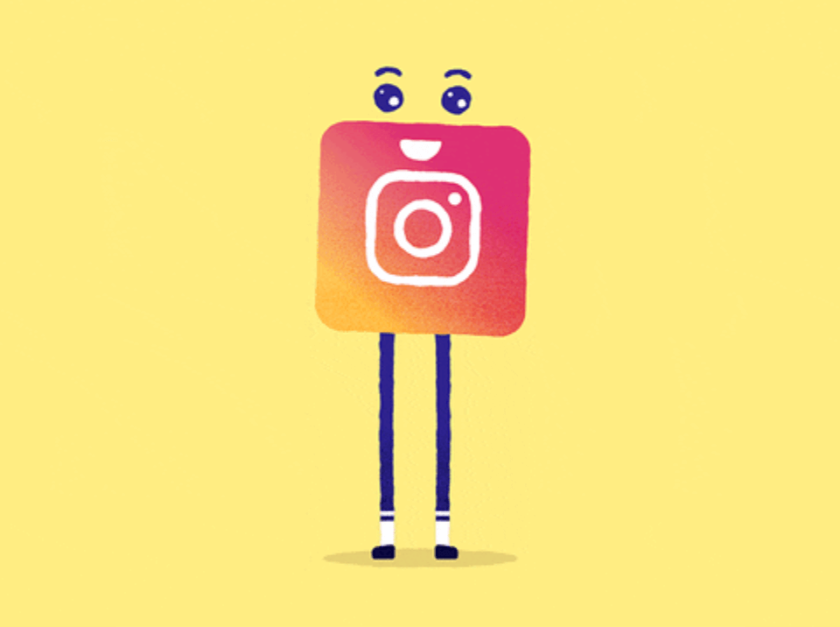 The Instagram mobile application for iOS or Android is the only way to link your Instagram account to Facebook. You can't accomplish that by simply going to Instagram.com and logging in to your account.
From the bottom menu bar, select the profile symbol.

In the upper-right area of your profile, tap the menu symbol.

Make a selection of settings.

Select an account.

Select Linked Accounts from the drop-down menu.

Tap Facebook and sign in with your Facebook credentials.

Connect is the option to choose.

Select Start Sharing to Facebook to automatically share your Instagram posts and stories to Facebook. Choose Not Now if you wish to disable it now and enable it later.
(Not Now keeps your Instagram and Facebook accounts connected, but you now have to manually select which Instagram posts you wish to share on Facebook. When creating a new Instagram post, go to the caption tab and select Facebook to share to both sites. A fresh prompt may emerge, asking if you want to automatically post all of your articles. Select Not Now once again to keep it manual.
By default, your Instagram account is linked to your Facebook profile on the Facebook tab. This can be changed to send posts to a Facebook Page you manage.
In the Share to the column, pick Facebook Profile to select a page. The next tab displays a list of Facebook Pages you control. To share your Instagram posts to any website, tap it to select it.
(You can really only share one Instagram story or post to one Facebook profile or page at a time. You can, however, opt to share just posts, just stories, or both. Toggle on or off the buttons next to Share Your Story to Facebook and Share Your Posts to Facebook.)
How To Unlink Your Instagram With Facebook
If you wish to unlink your Facebook account from your Instagram account, click on Settings > Account > Linked Accounts and select Unlink Account from the Facebook tab.
Following the procedures above, you can link your Facebook account to your Instagram account again at any time. If you elect to relink it, Instagram may remember your login information, and you won't have to log in to Facebook again.
Conclusion
The promised integration has made the two social networks appear inseparable since Facebook opted to spend $1 billion on the acquisition of Instagram. These two services offer a level of integration that you won't find on any other social media platform.
Other social media platforms, such as Twitter, allow you to share Instagram posts in the form of a web link. Only Facebook, however, allows you to share photographs directly from Instagram to your News Feed. So, to connect your Instagram and Facebook accounts, follow the steps outlined in this post.