Free some space in your home and make every nook and cranny pretty and functional without emptying your wallet. These 34 easy and brilliant home improvement ideas will help you make a huge difference in your home. Enjoy!

1. Keep clutter off your table top by adding outlets to drawers.
ths.gardenweb.com
2. Add a half-table to your bathroom for extra storage space and some more beauty.
Pinterest
3. Build a free library for your neighbors.
Viralnova
4. Put heat-sensitive tile in your shower. Now singing in the shower has more feel to it.
Love This Pic
5. Your fake drawers take up wasted space… make it functional instead.
Viralnova
[wp_ad_camp_2]
6. Install extra outlets as well to bump up functionality.
Viralnova
7. Add shelves to your long hallway for extra storage space.
Bhuto
8. Save space in the laundry room with collapsable drying racks.
Viralnova
9. If you're not a fan of baby gates, install dutch doors instead so you can watch your kids and pets with ease.
Viralnova
10. Get more natural sunlight by adding a sun tunnel. Add as many as you wish.
Viralnova
11. Buy a multi-layer toliet seat so everyone can have their own tab.
Viralnova
12. If your garage is adjacent to your kitchen, add a little to door to make unloading groceries much easier.
Viralnova
13. Use stainless steel contact paper to make your appliances look classy.
Viralnova
14. Decorate the foundation of your home to make it pretty and functional.
Viralnova
15. Use recessed outlets so you can put your furniture against the wall.
Viralnova
16. Install your outlets underneath the cabinets so you don't ruin your backsplash.
Viralnova
17. Replace your lonely shower head with this unique one.
Viralnova
18. Install slide-out drawers for spices and pantry items.
juliannehoughdaily.com
19. Open a small tunnel to connect two rooms.
Viralnova
20. Make your kids' room more spacious by installing classic murphy beds instead of bunk beds.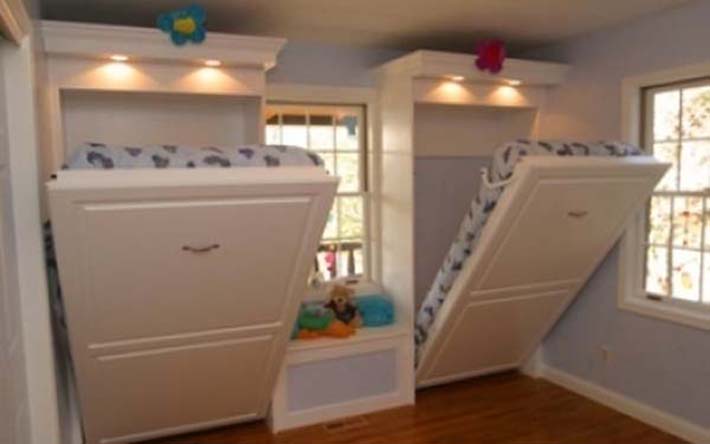 Viralnova
21. Get some extra space in the kitchen by simply adding a small cabinet for your cleaning supplies.
Viralnova
22. Replace your old house numbers with modern fonts.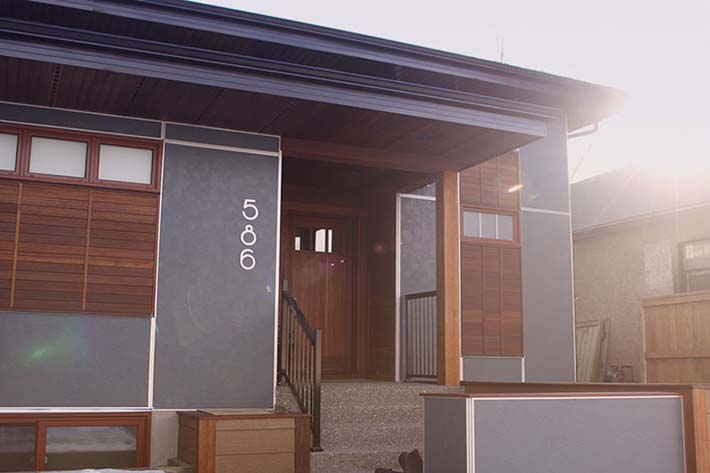 numbermyhouse.com
23. Put a sign on your bathroom so guests won't have any trouble finding it.
Viralnova
24. Add a simple window seat to the landing of your staircase.
Viralnova
25. Make your porch lights fancy with a chandelier.
juliannehoughdaily.com
26. Install sliding doors to hide away appliances.
Viralnova
27. Use kitchen drawers as cutting boards you can easily tuck away when not in use.
Viralnova
28. Use a slide-away step in your bathroom instead of a stepstool.
Viralnova
29. Stools on hinges will save you some more room in the kitchen.
Viralnova
30. Build drawers in the wasted space between studs in the wall.
Viralnova
31. Add mirrored tiles to windowless rooms.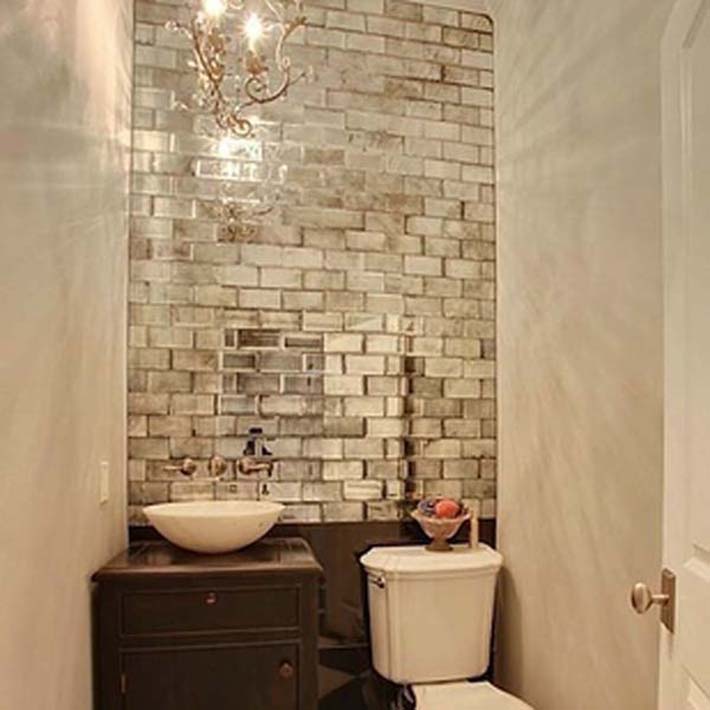 Viralnova
32. Simple outdoor showers are perfect for beach houses.
Viralnova
33. Install a simple dog bath to a mud room or entry way.
Viralnova
34. Turn your counter into storage space.
Viralnova