May 01
2020
Top 3 casino art collections worth checking out
Whenever you think about visiting a casino, you envision playing at glitzy slot machines, enjoying the choicest of drinks and relishing every bit of luxury offered by an amazing city!
Art is something that not many people think about when contemplating visiting such places.
However, if you're an art connoisseur, you'd be pleasantly surprised by how some of the well-known casino establishments of the world are also home to impressive art collections.
When you're visiting these places, you get to gamble in all ways possible, relish great food and also marvel at classic art pieces that can't be found anywhere else in the world.
Let's tell you about three such reputed casino buildings.
Wynn Palace – Las Vegas
Regardless of whether you are just passing by Sin City, or have booked a room for overnight stay at the Wynn Palace, make sure that you don't miss viewing the Wynn Resort's art gallery.
It houses a comprehensive collection of some of the most exceptional art pieces from Western and Asian world. It's not without a reason that these are also counted amongst the world's best casino art collections.
Some of the notable works found at this casino include Jeff Koons' Tulips and several 18th century Buccleuch vases.
It also has a towering Cindrella high heel replica sculpted by Liao Yibai, the famous Chinese artist, with a Chinese dragon at its toe.
There is a wide array of beautiful Asian rugs also on display, apart from some ancient lacquer screens.
All these art pieces are placed very strategically, in areas that attract a lot of traffic. Hence, make sure that you keep your eyes wide open and explore every corner of the venue.
The Bellagio – Las Vegas
Las Vegas' Bellagio needs no introduction when it comes to top rated casinos of the world.
It's widely hailed for its luxurious hotel accommodations and opulent architecture. Bellagio has a gallery which features fine artwork from international exhibits and artists.
Bellagio museum's art curators regularly collaborate with reputed art collectors and museums across the world to showcase both upcoming and established artists.
It also has artist Richard Macdonald's work on permanent display. He is a world-renowned sculptor who creates amazing bronze statues featuring dancers, models and animals.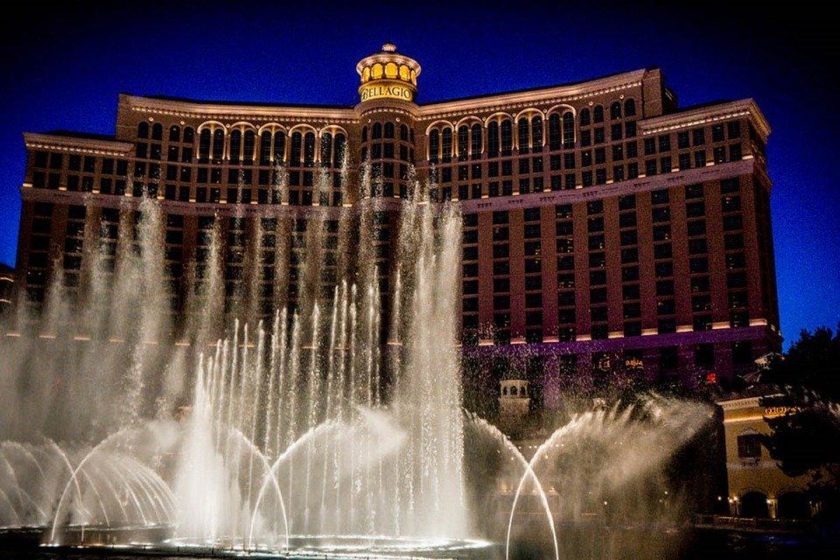 The Palms Casino – Las Vegas
This is another well-known casino in Las Vegas where you can relish an exciting evening of casino games, and also gander at pieces of fine art.
In fact, it underwent an expensive $ 620 million renovation recently, resulting in potentially the best art museum in all of Las Vegas.
Post this renovation, the casino houses millions of dollars' worth of art pieces in its bars, dining areas, cocktail lounge and many other areas. Y
ou'll get to see original artworks from Richard Prince, Andy Warhol and Michel Basquiat spread all over the casino.
The Unknown Bar of the casino has been named after Unknown, a popular Damien Hirst sculpture created more than 20 years ago.