Feb 10
2020
5 Lifehacks to Get MBA Easily
If you finally got yourself accepted at a top business school you chose, you've accomplished something great. But, that feeling of accomplishment might be a bit exaggerated at this point.
Wait till your classes begin – and you'll learn that getting an MBA is far from simple. From every subject you have to pass to every paper you need to write flawlessly – there's quite a lot of work awaiting you.
Before you jump into the MBA pan and start scouring the web for research paper topics for your final thesis, I have something great to tell you.
During my years as an MBA student, I learned two things. The first one was related to the research paper format (something I hadn't really mastered until this point) and the second one was regarding the following list of tips.
In my list, you'll learn five very useful strategies that, hopefully, will help you turn this challenge into something much easier.
1. Don't Compare and Compete
Education is based on competition, and that's how it is supposed to be. But, while competing with others for great grades or an amazing job position, many of us take more than we can handle.
A little competition is healthy and will keep you motivated, but don't focus your efforts toward beating your peers' performance. Every student has a different baseline, different strength and goal in life.
If you want to complete the program and obtain the needed skills, compare your current success with your own benchmark. This is the only way to track your progress and enjoy your education.
If you keep comparing yourself with someone with better grades or better research paper projects, you'll never really feel like you've progressed in school.
2. Establish a Long-Term Goal for Your Career
As I said, this is a big accomplishment for you. So, you can't really afford to jump into it without proper planning, can you?
When you start your MBA program, you need to know what your long-term career goal is. This is what you'll base most of your decisions on. It's also what will keep you focused and motivated to complete your tasks.
Based on your goal, you can choose your summer internships, the job positions you'll apply to get, as well as plan your networking.
There'll be many great opportunities that will come your way while you're working toward obtaining your MBA. Unless you know what your aspirations are, you'll end up confused and lose focus from the most important thing – your studies.
3. Get Rid of Some of the Burden
Academic tasks are assigned for a very good reason but, very often, MBA students are given more than they can handle. Prepare yourself to face lack-of-time issues, feel incompetent about some projects, or unsure about how to complete others.
It's a natural thing, but it doesn't mean that you have to do it all on your own. One of the best traits of leaders is to know when it is time to delegate the things he cannot do on his own.
This is one of the best tips I can think of giving you. Back when I was in school, I used this StudyClerk to get rid of some of the numerous papers that professors kept throwing at me.
I used StudyClerk when I was too tired to do my editing or when research required more time than I could spare. To be honest, I also delegated tasks when I needed to take a break and go to a party – it's what we all do!
4. Step Out of Your Comfort Zone
You might learn this the hard way or accept it as it is. If you want to succeed in an MBA program and build an amazing future for yourself, you need to step out of the classroom and often, out of your comfort zone. Consider this a social learning curve.
No, I don't mean all those parties you'll attend while you're there. Social interactions with the right people can turn your life around and make you an accomplished person even before you graduate.
Take different classes to explore different subjects and see what interests you the most, attend seminars to learn more about your field, and most importantly – meet people.
An MBA program will be an immersive experience, but only if you share it with likeminded people.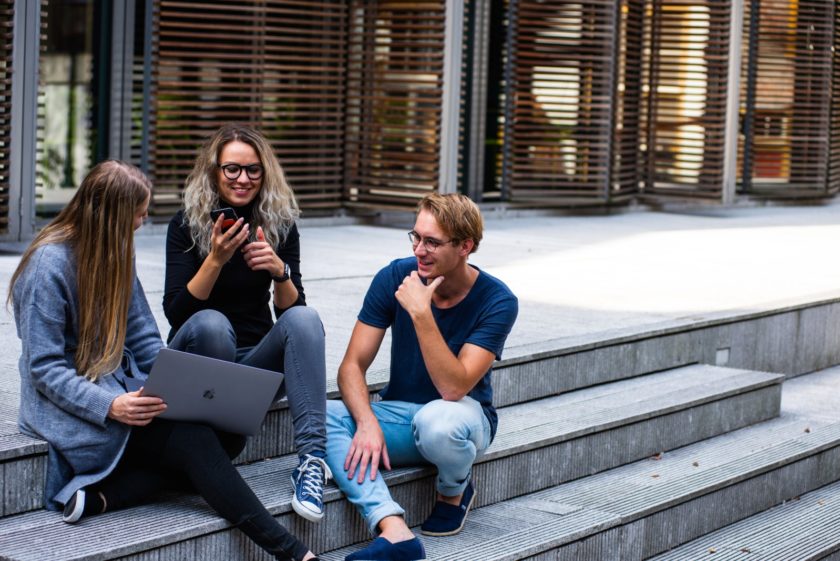 5. Practice Time Management
All the things I suggested above will take some of your time. Delegating might take a bit of the burden away, but you'll still have to study, volunteer, perform research, take internships, team up with your peers, and attend networking events and workshops.
When life is as busy as this period will be for you, time management is crucial. This is a great skill to obtain in life. Try and organize your schedule in the best way possible, make it flexible so that you can add things later, and most importantly – follow it.
Conclusion
Every single year, there are thousands of students in the same position as you. Some of them find their momentum right away, others take some time and experience a lot of problems, and there are the ones that fail.
With tips like the ones above and determination, you can join the first group and get your MBA easily and in time.
Author's Bio
Ray Campbell is an investment advisor and fund manager. He's been working on this position since he obtained his MBA from one of the most prestigious universities in the UK. In his spare time, Campbell writes useful guides and posts, sharing his insight on economy and savings.