Apr 30
2020
Action Camera Selection
Not so long ago, in the electronics market, for shooting photos and videos under unusual conditions, such devices as action cameras stood out.
Their dignity against the background of classic shooting tools has been said a lot, for a long time and in detail, primarily on the example of GoPro cameras: they are compact, convenient for travel and extreme trips, can be equipped with various accessories
 The camera advertises itself – no wonder, because GoPro has been making cameras for a long time and very high quality, trying to capture all the niches of a relatively young market.
Everything in it is good … except for the price – to become a member of the GoPro-community, you have to spend a lot of money.
Chinese manufacturers come to the rescue, thanks to which buyers have several alternatives with no less impressive functionality and a much more affordable price. In anticipation of the winter action season, we'll talk about alternative cameras.
Just say – to talk about any of the advantages of competitors against GoPro almost no need. All cameras on the market have similar functionality, but different characteristics.
However, as practice shows, many do not need a cool camera at all, for example, with support for recording in 4K quality or other features for professionals, but more importantly the price.
Therefore, we will consider some noteworthy models of action-cameras and tell what they are capable of.
Xiaomi Yi
Sensor: CMOS 1 / 2.3 "16 megapixels;
Lens: f / 2.8, viewing angle of 155 degrees;
Video: 1920×1080, 60fps;
Photo: 4608×3456;
Weight: 72 grams;
Time Lapse: yes;
Built-in screen: no;
Memory: microSD memory card
Xiaomi, known primarily for its exceptional success in the smartphone market, launched its first Xiaomi Yi action camera in early 2015.
Despite the debut, the device turned out to be very high quality, interesting and, like all products of the Chinese company, affordable
Due to the low price, I had to sacrifice some details. So, Xiaomi Yi does not have a set of accessories "out of the box" (primarily a hermetic box) and a screen for navigating the menu – perhaps this is where the device's critical minuses end. And regularly compensated.
To control the functions, the keys on the case and a very convenient mobile application (Android and iOS) are used.
A lot of inexpensive mounts / boxes / monopods and other accessories can be bought at your discretion. The camera is available in several colors.
SJCAM SJ5000X 2K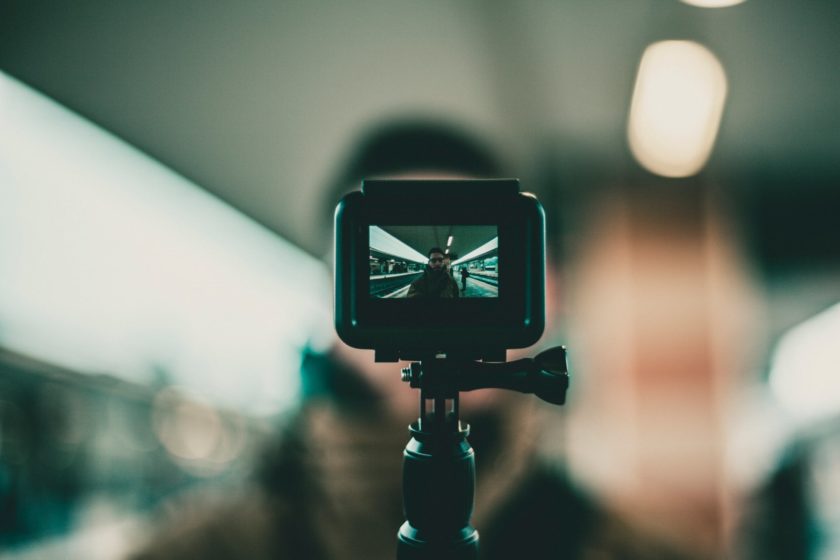 Sensor: CMOS 12 megapixels;
Lens: f / 2.8, viewing angle of 170 degrees;
Video: 2560×1440, 30fps;
Photo: 4032×3024;
Weight: 74 grams;
Time Lapse: yes;
Built-in screen: yes;
Memory: microSD memory card.
If Xiaomi took a lot of measures to make the device recognizable and different from GoPro at least in appearance, then SJCAM purposefully makes GoPro analogues without any masking.
The SJ5000X is an attempt by SJCAM to make an analogue of the GoPro HERO 4 Silver Edition.
Here, to the smallest detail, a similar design and construction, a 2-inch display and full combat readiness are standard.
In addition to the action camera itself, there are 14 accessories in the box with the SJCAM SJ5000X, including a waterproof box and mounts for different needs.
SOOCOO S70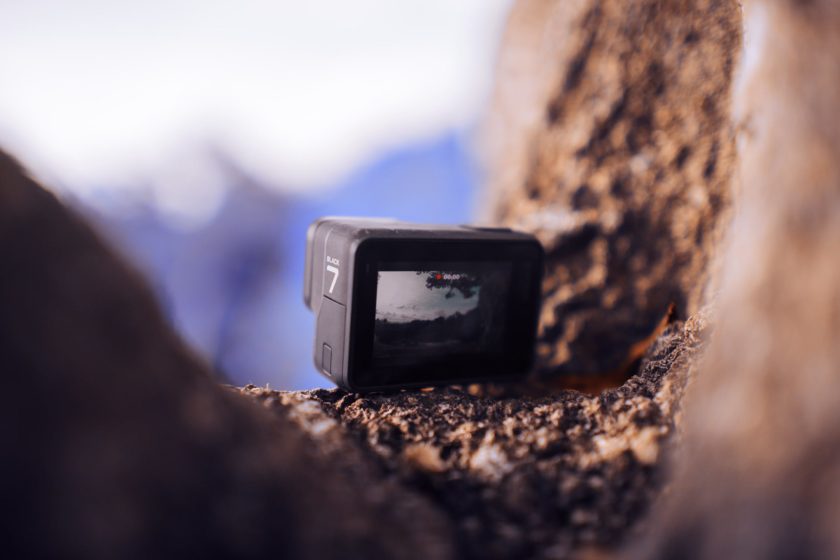 Sensor: 1/3 "CMOS, 16 megapixels;
Lens: f / 2.8, viewing angle 140 degrees;
Video: 2560×1440 30fps;
Photo: 2592×1944;
Weight: 100 grams;
Time Lapse: yes;
Built-in screen: yes;
Memory: 2 GB, microSD support.
In the end, it is worth talking about an unusual camera called SOOCOO S70. It differs from competitors not only in its original "not up-to-date" design, but in its approach to configuration.
In addition to the notorious set of mounts, which, incidentally, are suitable for GoPro cameras, you can find the control panel in the form of a watch.
They have an indicator, as well as keys for starting and stopping video recording and taking photos.
The camera itself is already clad in a sealed enclosure, which, according to the manufacturer, can withstand immersion in water to a depth of 60 meters.
Conclusion
As you can see, the action camera market is not limited to GoPro alone. Competitors literally step on the heels of a well-known company, releasing cheaper and sometimes no less high-quality products.
Of course, often a low price implies all sorts of compromises, but if you look well, you can find very interesting models.