Oct 20
2019
7 Easy Tips to Overcome Depression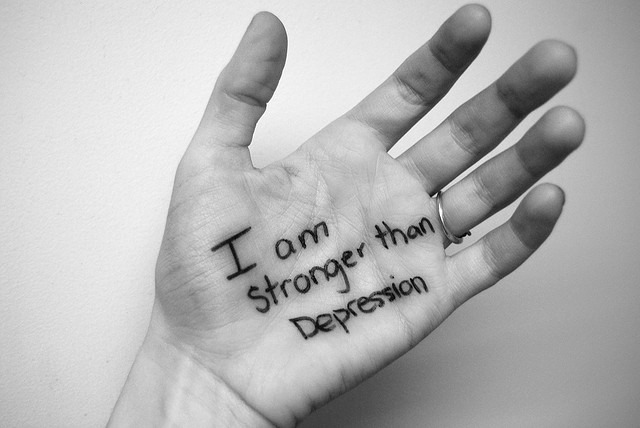 In the contemporary world, depression is one of the most common conditions, which totally interferes with people's normal lives.
Although some people consider it just a sign of weakness, it is a serious medical condition that requires treatment. Depression is affecting people of all ages, their emotions, and behavior.
It leads to different physical and emotional problems, and people, who are affected to lose their ability to function properly both at work and at home.
Fortunately, depression is absolutely treatable nowadays. You just have to choose the best alternative for your condition. Except for medications and psychotherapy, there are certain things you can do to help yourself.
If you don't want your depression to get worse, you should start paying more attention to your feelings and come up with the best decisions to solve your problem.
Let's take into consideration some easy tips, which can be very helpful for overcoming your depression.
(1) Admit you have a problem
Lots of people start feeling bad and have unusual symptoms, but don't realize they have a problem. Some have certain problems at work or in their families, others are bothered because of a complicated relationship.
There are various reasons to feel depressed, but you should think more carefully and find out what or who is the main reason for you to be upset.
You should not be embarrassed to admit you have a problem at least to yourself. Remember, if you don't let it go, it will get worse in time. So, stop being so busy with work or other responsibilities, and start paying more attention to your mental health.
(2) Think of a solution
When you start speaking to yourself and realizing you have a problem, it will be easy to find a proper solution. Perhaps, easier than you think.
Today, there are many ways of treating depression, and a lot of reports for people, who have actually overcome this condition, with the right treatment.
You should describe your specific condition to yourself first, and then to your therapist. People can overcome depression no matter how severe it is, and so can you.
(3) Share with your beloved people
You have to understand the importance of sharing your problems with the people you love. It is not going to get better if you keep it to yourself.
Sharing what is bothering you is one of the first steps on your way to recovery. Suffering from depression is not shameful, and if people truly love you, they will understand
(4) Look for support on the social media
Today, social networks offer amazing opportunities. You can connect with a person, who is going through the same thing, or has already overcome it, and find support. You can start using the Spokeo phone number search. For those not familiar with this network, it is the reverse phone lookup, which collects data from different sources. You may try the phone number lookup, and discover the social media profile of the particular person. Don't hesitate to try Spokeo. It is authoritative and really easy to use.
(5) Find a psychologist
We all know, there are conditions, which cannot go away without psychological help. You don't have to be embarrassed. Visiting a psychologist does not neccessarily mean you are not normal or crazy.
People go to a psychologist just because they are looking for advice on a difficult or confusing situation. You should find the one, who is making you feel comfortable, and willing to share your inner thoughts.
(6) Just relax
It is vital for you to slow down. Stop feeling anxious for everything, and try to take a break. You should forget about your problems for at least one evening, go have fun with your friends, or take a warm bath at home. Relaxation and positive emotions are essential for your inner peace.
(7) Take up a new hobby
One of the most effective methods for treating depression is the distraction from your negative thoughts. Think of something you are interested in, and turn it into your new hobby. You can increase your physical activity, and get filled with positivity.
If you try to follow these tips, you will see the results in a short time. Depression is causing many unpleasant symptoms, but it is fully preventable at present. You have to be more confident and remember it is a temporary thing.
Maguire Haigh is a marketing manager for Spokeo. He is interested in the latest technology trends, marketing strategies and business development. He also prefers traveling, exploring the world and meeting new people. Maguire has great experience in creating and editing articles on different topics.